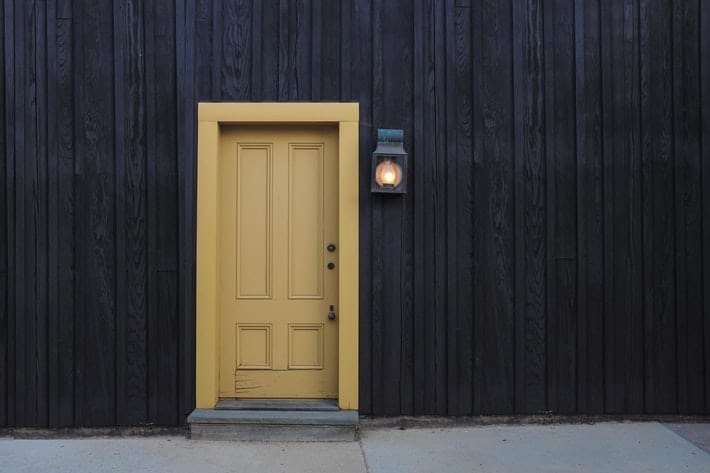 Cost of Living in St. Louis
Whether you are looking to relocate to St. Louis or you may be moving out of St. Louis and want to see the cost of living in St. Louis compared to the rest of the nation, LoanMart has compiled data to help. From the cost of living in St. Louis to the average salary in St. Louis, we have the information you need to figure out how much you're paying or will pay for everyday living like:
Groceries
Housing
Utilities
Transportation
Health care
Overall, the average cost of living is 6% lower than the National Average Cost of Living.
Average Cost of Living in St. Louis
Out of 101 areas in the US analyzed by data submitted, St. Louis ranks 62nd. When compared to the overall average cost of living in the US, you can look at groceries, housing, utilities, transportation, and health care.
Groceries in St. Louis are 4% higher than the national average, as well as the utilities which are 14% higher and health care which is 21% higher than the national average. Transportation is about the same cost as the national average, which includes the cost of your car, the gas, public transportation, and taxis.
To make up for the higher ends of living in St. Louis, housing is actually 28% lower than the national average, and that can make a difference in your budget.
Here are some comparisons of the cost of living in major cities compared to St. Louis and how they differ:
Phoenix, Arizona: 1% higher than St. Louis
Miami, Florida: 19% higher than St. Louis
Anchorage, Alaska: 37% higher than St. Louis
Dallas, Texas: 8% higher than St. Louis
New York City, New York: 143% higher than St. Louis
Knoxville, Tennessee: 13% lower than St. Louis
Chicago, Illinois: 29% higher than St. Louis
Average Salary in St. Louis
Using the average salaries of some of the main jobs titles in St. Louis, the average salary in St. Louis is reported at $52,198. Since 2006, the salary has increased an overall of 14.9%, with an increase in the trend for the last 4 quarters in 2017.
Cost of Housing in St. Louis
The average cost of housing in St. Louis can be broken down into the main categories one considers when they pay for their housing like:
Monthly rent (furnished accommodations)
Utilities
Internet
For monthly rent in an expensive area for a home of 900 square feet, it costs about $1,520 per month. Rent in a normal area for the same square footage is about $924 per month.
The utilities for one month with 2 people living in a place is about $187, including gas, heating, and water. Internet separately for 1 month at a rate of 8 Mbps is $51.
Cost of Transportation in St. Louis
While it may not be that different than the national average, it's good to have an idea of how much that counts for in transportation. Transportation includes:
Gas
Public transportation
Taxi trips
One gallon of gas is about $2.00 in St. Louis. For a public transportation like train, it costs about $72 per month and for a 5-mile taxi trip it can cost $14.
How Does the Cost of Living in St. Louis Compare?
If you want to check the cost of living in St. Louis to where you live now, or where you are relocating, you can enter all your information on this website that helps you compare to the national average and St. Louis.
Living in St. Louis
St. Louis was originally established in 1764 as a fur trading post from a grant given by the King of France, Louis IX. After switching hands, it finally fell into the possession of the US after the Louisiana Purchase of 1803. While there weren't many battles fought in the area, one of the city's greatest moments was in 1904 when they hosted a World's Fair: the Louisiana Purchase Exposition. They also hosted the 1904 Olympic games in conjunction with the fair.
Some famous sites to see living in or visiting St. Louis are:
Gateway Arch – monument celebrating US western expansion.
Forest Park – opened in 1876, a 1,371-acre park with 4 museums, a zoo, and athletic fields.
Cahokia Mounds – site of a 13th century Native American urban center with artifacts, ruins, and monuments.
Anheuser-Busch Brewery – historic brewery with tours and a beer museum
LoanMart Helps Those with Living and Expenses
Whether you're living in St. Louis or you are looking to move there, LoanMart wants to help you pay for any unexpected expenses or monetary problems that need a solution with auto title loans in your area1. LoanMart has served thousands of customers with auto title loans to help them pay for their important and required expenses.
How Auto Title Loans Work with LoanMart
Auto title loans are a great way to get the money you need without having to wait through lengthy processes. By using a clear-and-free vehicle title in your name as collateral for a loan, you could qualify for funds up to $30,0001. Through LoanMart's streamlined application process, we make it quick and easy for you to get the money you need. In fact, you could receive your funds in less than 24 hours3.
With our easy process, we give you three ways to apply that make it convenient for you:
Apply at a participating location
Call us at 1-855-422-7412
Apply online without leaving your home
Once you've figured out the best way for you to apply, all you have to do is follow these steps to get the money you need1:
Fill out the application.
Submit your important documents to your LoanMart representative.
Sign your LoanMart agreement and collect your funds1!
Don't miss out on the opportunity to pay for your expenses before it becomes a problem! With LoanMart's quick service and amazing benefits, how could you pass up an opportunity like this?