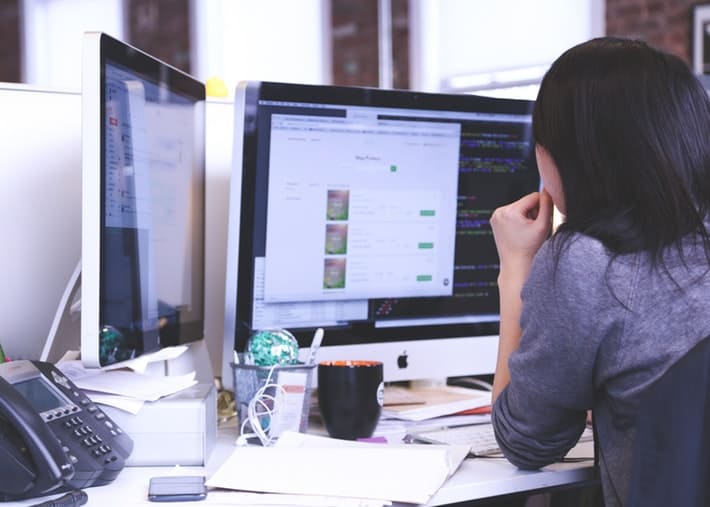 Do I Need a Credit Check to Get a Car Title Loan in Jackson, Michigan?
Are you currently in need of some financial help? Perhaps you are in search of a loan that will work for you in Jackson, Michigan. If you are, you have come to the right place. Title loans marketed by LoanMart have helped many Michigan residents get the emergency funding they need during tough financial times1.
If your credit isn't in the best state right now, you might be concerned about going through a credit check when applying for funding. But not to worry! You could still qualify for an auto title loan in Jackson, Michigan despite having poor credit1!
How is Credit Determined and What Does it Mean?
Why is credit so important when applying for any type of funding in Michigan? You may be frustrated if you have low credit and you need financial support to get back on your feet. If you've been rejected by a financial institution based on your score, you may feel aimless. That's understandable.
But why is credit so important? And how is your score determined? By knowing how credit is calculated, you could start taking steps to improving it.
The credit system was set up by FICO to be a specialized finance tool that measures the risk that could be involved when working with a certain individual.
The three-digit number is based on these five major components:
So, if a lower score means higher risk, it makes sense that some lenders might not want to work with people who have bad credit. However, this is not the case for all lenders and especially not for all loan types.
Auto Title Loans for Those with Low Credit in Michigan
With auto title loans, it is possible to be approved without pristine credit history in Jackson, Michigan. You could have bad credit and still be approved for a substantial loan with competitive interest rates because title loans serviced by LoanMart consider various qualifying factors1.
Auto title loans are a kind of secured installment loan that uses the equity in the customer's vehicle as collateral for the money borrowed. When a loan has collateral set up against it, the risk is significantly minimized! This added security may mean higher approval rates for those with low credit1!
Instead of solely using your credit to make a determination on your eligibility, title loans serviced by LoanMart will also consider the equity in your vehicle and your ability to repay the loan.
Amazing Benefits with Title Loans in Jackson, Michigan
Affordable Monthly Payments
Title loans serviced by LoanMart make the monthly payments as budget-friendly as possible because your financial situation is taken into account.
Competitive Interest Rates
By keeping interest rates competitive, title loan borrowers receive the best funding experience possible and affordable monthly payments.
Super Quick Funding
When you choose title loans serviced by LoanMart for your funding needs in Jackson, Michigan, you may get your money fast1. After you have been approved for an auto title loan, you may be able to pick up your money in as little as one business day1!
Flexible Terms
Other title loan options out there make customers pay off the loan in under one year which can make the monthly payments very high. However, title loans serviced by LoanMart have a flexible policy when it comes to their timelines. Eligible borrowers could acquire long terms!
There's no reason to hesitate when you need quick funding in Jackson, Michigan! Find out if you qualify by applying online or calling tollfree.