Do I Need Good Credit to Get a Title Loan in Elgin, Illinois?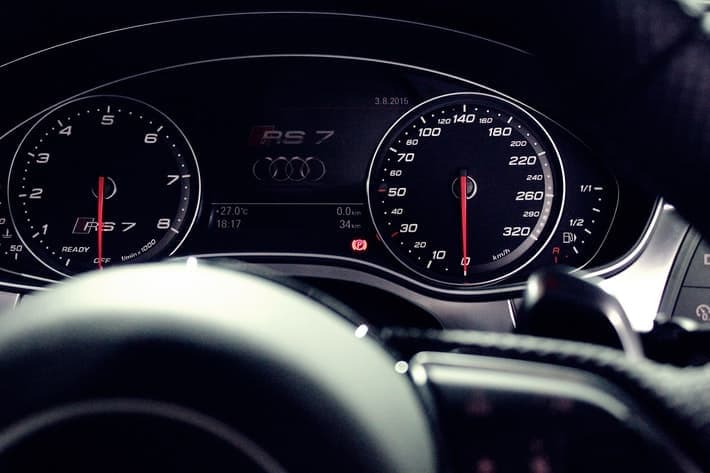 When it comes to getting a loan, more often than not, credit is used as one of the main determining factors for eligibility. If your credit is not so good, you may be out of luck.
Luckily for the residents of Elgin, Illinois, approval for a title loan may still be possible with a title loan serviced by LoanMart–so you do not necessarily need good credit1!
Get a Title Loan Without Good Credit in Elgin, Illinois!
One of the great things for residents of Elgin, Illinois is that even with bad credit, it may still be possible to get funding from a title loan with a title loan serviced by LoanMart1!
Title loans serviced by LoanMart are made to help a wide range of people, including those who do not have good credit1. Credit is not what is used as the determining factor for eligibility, but rather your vehicle's equity and ability to repay a loan.
The Benefits Illinois Borrowers Could Get Are Astronomical!
If you are in need of extra funding, a title loan serviced by LoanMart may be just what you need. It is more than just an ordinary, loan, though.
Title loan borrowers could be eligible to receive benefits like:
Title loans serviced by LoanMart offer customers a lot more flexibility than other loan options
Even if you already have an existing loan or a vehicle that is financed elsewhere, you may still be able to qualify1
Manageable terms are to be expected when borrowing via a title loan serviced by LoanMart
Qualifying customers with title loans serviced by LoanMart get unmatched, incredible competitive interest rates
Title loans serviced by LoanMart are well known for offering approved borrowers complete transparency and honesty throughout the borrowing experience
Approved customers receive significantly more time to repay funding
Even without good credit, you may still be able to be deemed eligible for funding1
Numerous options exist for retrieving title loan funds after approval
What Documents Elgin, Illinois Customers Should Get Ready to Show
The process for getting approved for a title loan serviced by LoanMart is quick and painless, but Elgin, Illinois customers should still prepare some documents before applying.
Generally, these documents will be requested:
A qualifying car title in your name
Proof of income (current bank statements, recent tax forms, or any other proof that you get consistent, frequent, and reliable income)
A valid and current government-issued photo ID (driver's license, state ID, or passport)
Proof of residence (rent or mortgage paperwork, utility bills, insurance bills, or other mail showing both your name and current address)
References
Photographs of your vehicle (including the odometer, VIN, and all four sides)
How Elgin, Illinois Folks Might Use Funds from a Title Loan
There are almost unlimited ways for Elgin, Illinois residents to use their title loan funding. Past borrowers have used their title loan funds to cover various types of unforeseen expenses and bills.
Some of the ways you could use a title loan serviced by LoanMart include:
Getting the relief you deserve from financial debt
Taking care of your payment for this month's rent or mortgage bill
Acquiring a bit of assistance financially to get your vehicle repaired or maintenance
Getting a leg up when dealing with costly medical debt
Getting the extra bit of funding you need for necessary home repairs or improvements
Acquiring a little extra help paying for a loved one's recent funeral
Paying for legal services or attorney fees
Covering your furry, scaly, or feathered friends' veterinary surgery
Go Get Your Money at Your Elgin, Illinois MoneyGram!
If you have applied and qualified for a title loan serviced by LoanMart in Elgin, Illinois, you have quite a few convenient options for picking up your money.
Some of these ways include quick and convenient methods, such as:
Check
Money Transfer
Direct Deposit
There is yet another convenient option for Elgin, Illinois borrowers to get their title loan money: visiting the closest MoneyGram location!
Apply for a Title Loan in Elgin, Illinois Today!
Elgin, Illinois residents who need some extra funding in a hurry have one of the best options available to them: a title loan serviced by LoanMart! By applying now, you could obtain emergency funding in as little as one business day1!