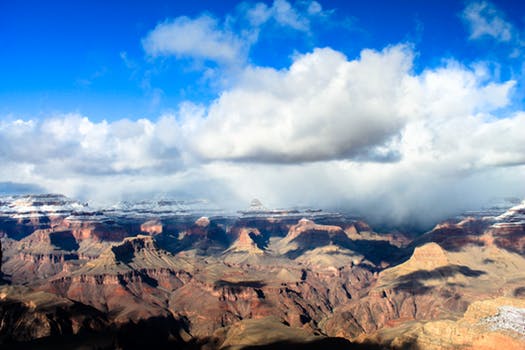 If you're looking for fun on a budget in Phoenix, don't you worry, because LoanMart has got you covered! Here's a list of Fun and Free Things to do in the greater Phoenix, AZ area!
Settled in 1867 and incorporated in 1881, Phoenix is not only the capital of the state of Arizona, but it is its most populated city as well. With just over a million and a half people in the city, and a metropolitan area that adds about three million more to that number, Phoenicians are the fifth in population in an area in the country. While a city this large may have a number of jobs, Phoenix is also a very competitive place to live. With job markets fluctuating, many of us tend to try and stay on a budget. But don't let a budget stop you from enjoying the Valley of the Sun's natural beauty, rich Native American and Mexican culture, lore and traditions, and all-around fun! Here is a list of a few Fun and Free (or close to it) suggestions of different things to do in Phoenix.
Line-Dancing/Two-Step
If you want to get in touch with your western side (leave the Texas arguments at the door), you may want to grab your boots and throw on a bolo for an evening of dancing. Even if the cowboy craze isn't your scene, it's always a good idea—and usually fun—to get out of your comfort zone for an evening and experience something different.
If you're in the mood to do your best Travolta fish-out-of-water impression check out Buffalo Chip Saloon and Steakhouse. It's usually free and on Friday's they have real bull riding for your viewing pleasure. If you have a few extra bucks, you can get your self a decent meal as well.
Desert Ridge Marketplace: Fun for the Whole Family
You may be on a budget, but that doesn't mean that you can't look at some of your next purchases. If you're in the North Phoenix area, check out Desert Ridge Marketplace for just about everything you can think of. This outdoor mall contains about four dozen shops and restaurants that are PERFECT for people watching—if that's your sort of thing. While it may take a whole lot of self-control, I'm sure you can survive not spending a dime just being a beautiful atmosphere.
As expected, Desert Ridge is lively on the weekends, especially if the weather permits. Saturdays have plenty of activates going on; there are numerous little areas for children to cool off with play fountains; areas for rest and relation, perfect for coffee and a book; but the coolest thing is live music every weekend with multiple bands stationed at different areas.
If the heat is too much for you, and you're willing to spend a little bit of money, the AMC Theater is always an option.
The Salt River
Splish Splash! The largest tributary of the Gila River, Salt River is about 200 miles long with a drainage basin about 14,000 square miles large. East of Phoenix suburbs Scottsdale and Glendale, and flowing through the Tonto National Forest, Salt River is the quickest and loveliest way to beat the heat.
During the summer, many residents will spend hours and hours on end taking in the beauty and splendor from the river via tube, kayak, or boat, though many people do swim on their own! Aside from the scenery, you may have a chance to snag a peak at a heard of wild horses in their natural habitat along the river's edge and at the basin. The Salt River is home to these majestic creatures, with conservationists estimating that only about 500 or so are left in wild of the Tonto National Forest. Visitors are asked to remain respectful to the animals and keep their distance, as they can get dangerous; after all, they are the wild free spiriting of the Silicon Desert. Respect their beauty from a distance.
Note: Water activities on the Salt River can get a little rowdy in the summer months depending on the age group involved, so word to the wise when bringing young children around.
Hiking
It should go without saying that hiking, nature walks, rock-climbing and spelunking are some of the most popular activities in the Phoenix area, usually just outside of the city limits, where one can get in touch with their inner nature lover and spiritual side. These activities are also a fantastic substitute for a decent full-body workout.
If you're looking to go hiking and perhaps have it culminate in a nice picnic or restful lunch at the top, try hiking up Camelback Mountain. The mountain is named for its shape, which resembles (you guessed it) a camel. Designated as a Phoenix Point of Pride, the mountain was also a sacred site for a few ancient Native American cultures. The Cholla Trail and Echo Canyon trail will each lead hikers to the peak of the mountain and are just over one mile long, perfect for novices and experts alike. The view is like no other in Phoenix.
Ghost Towns & Mine Tours
Last but not least, this local attraction is rich in early 19th century cultures. There are numerous areas in the vicinity that used to be associated with early gold rushes, treasure hunts, and settlements that never took off.
Goldfield (Ghost Town) is a reconstructed 1890s town that includes all the aforementioned attributes and also includes Wild West style gunfights, reptile exhibit, trail tours, a shooting gallery, and many other attractions. While this recreation of the old west isn't free, it comes at an affordable price for the whole family that will peak your interest in American history and have you feeling like Wyatt Earp in no time!
Phoenix is one of the largest cities in the country, rich with culture, and is home to many diverse individuals—a melted Popsicle. If you're in the mood to save money, heading to your local watering hole or coffee shop to enjoy a Diamondbacks, Suns, Cardinals, or Coyotes game is always a safe bet for entertainment. Even though the Silicon Desert can get incredibly hot, make sure you get out and enjoy Phoenix and all it has to offer—just bring some water.