---
Online Car Registration Loans
A registration loan is a type of funding only available in the U.S. state of Arizona. A registration loan is a way to use your vehicle's registration as collateral, so you can borrow money. With a registration loan near you, you do not have to provide a qualifying vehicle title in order to receive approval for the loan. Typically, all that is required to receive approval for a registration loan is to simply be in possession of your vehicle's registration.
How to Get a Registration Loan Near Me
After you buy a car, you usually receive a vehicle registration from the dealership you buy it from. If you purchase a used vehicle from an individual, you usually have to register it on your own with your local MVD. The registration is issued by your MVD or other government entity that handles motor vehicle registration.
After that, the vehicle is legally registered to you, and you have the freedom to take advantages of being a vehicle owner. That means you can inquire about title loans, registration loans online, and more!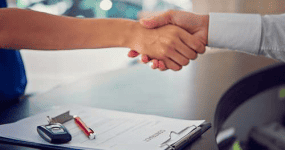 Call Our Team
Take the first step and call our toll-free hotline to speak with a specialist.
New Car Registration Loans Near Me
If you realize that you never registered your vehicle with your state, you should do that as soon as you can. Registration loan lenders will not lend to borrowers who do not have their vehicle registration, even if you are looking into online registration loans. Therefore, you want to make sure you have your vehicle registration on hand before you inquire. While it is a little difficult to get away with not having a registered vehicle, it happens from time to time, and it could just be a simple mistake. Registering your vehicle is simple and only requires a few things:
Title in your name
Pass an emissions test/smog check
Pass a vehicle safety inspection
Have car insurance
Application for Your Registration Online
Most states require you to fill out a registration request application. You can either retrieve these from the MVD or print it out from their website. Your MVD website could be a great source of information for what you will need to obtain a duplicate registration card, as well. Some may allow you to fill out the application completely online.
To get your duplicate registration, you will need to fill out your name and address that you are living at. You might also need to provide:
Identification or driver's license
License plate number
Vehicle identification number (VIN)
In some states, they may ask you to provide the make, model, year, and color of the car as well as the odometer reading. Make sure you have proof of insurance just in case as well.
Small Fee for Your Registration
For those who need a replacement vehicle registration card, it will cost a small fee to replace it. It will vary between states anywhere from $3 to more than $20. Some states could charge additional fees for the application process alone, or for using their strictly online service. If you call your local MVD, they should be able to provide you with the total cost to replace your registration.
Why Get a Registration Loan Near Me?
Many people in Arizona choose to get a registration loan because they are very similar to payday loans. Since you cannot get a payday loan in Arizona, some people think a registration loan is a good alternative.
Since registration loans are very similar to payday loans, the borrower usually has to pay off the balance of the registration loan in full the next time they receive a paycheck from their job. If the loan balance is not paid off in an extremely short period of time, astronomically high interest rates could cause your registration loan balance to skyrocket.
How Much Can I Get with an Online Registration Loan?
If you are thinking about getting an online registration loan, you are probably wondering how much you may be able to be funded for.
However, there are some major downsides to registration loans online that you should definitely be aware of. Registration loans almost always have very high interest rates and extremely short payback terms. This means that if you cannot pay back your loans right away, you may have to deal with lots of extra interest fees.
What if you need fast funding, but don't want the high interest rates and brief payback terms that usually come with registration loan? A car title loan can be a great alternative to a registration loan. A car title loan is a way to use your qualifying vehicle title as collateral to secure loan funding for yourself.1
Can I Get a Registration Loan Near Me with No Bank Account?
If you are ever in need of emergency money and you own a car, a registration loan may have crossed your mind. But can you get a registration loan with no bank account?
Registration loans are a type of secured loan that may allow borrowers to use their car registration to get fast cash. For those that have no bank account, they can be a viable option as the requirements are not as strict as traditional bank loans.
The downside to registration loans however is that the loan amounts are generally small, interest rates can be exceptionally high, and the repayment terms may be short.
If you need more than a few hundred dollars to handle unexpected bills such as hospitalization fees or a costly veterinary procedure for a beloved pet, you may want to consider other loan options beside a registration loan. But if you have no bank account, what financial options do you have?
Can I Get an Online Registration Loan with No Credit Card?
Yes, you can generally get a registration loan with no credit card.1 You typically don't even need a bank account to get this type of funding.
Can I Get a Registration Loan Online with No Insurance?
With a registration loan, it depends on the lender you work with in regards to getting a registration loan without insurance. Typically, registration loan lenders will require their borrowers to have a form of insurance for them to be approved. This can leave people without insurance, who are in need of extra funding in a tough situation.
How are you supposed to get funding if you don't have insurance? You might want to ditch the idea of getting a registration loan. There can be many downsides and hidden terms with registration loans, so it may be best to stay away from them all together.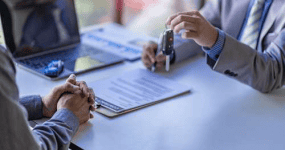 Can I Have Multiple Online Registration Loans?
Yes, it is possible to have multiple registration loans out at the same time. In fact, it is possible to have six registration loans out in one name at the same time. But this may not be the best decision for you. Registration loans online usually come with very high interest rates and extremely short terms of typically about 30 days.
Can I Get a Registration Loan with Bad Credit?
While it is possible to get a registration loan with bad credit, you may want to think twice before jumping into such a risky financial endeavor like online registration loans. Registration loans are notorious for their high interest rates and their short terms. If you cannot pay back your loan right away, you risk acquiring even more debt, which will harm your financial situation even further.
If you need fast funding, you might want to reconsider choosing a risky lender who could give you more problems than solutions. Consider a car title loan.
Can Online Registration Loans Take Your Car?
Since registration loans do not require the borrower to present a vehicle title at the time of the loan, it is unlikely that a registration lender will repossess your car. However, it is possible if the registration lender perfects their lien and is willing to pay off the existing lien holder. In addition, there can be other consequences to defaulting on a registration loan. In fact, you could face some major problems if you fail to pay your loan in accordance with the agreed-upon terms and conditions such as assignment of your account to a third-party collector or a negative impact to your credit history.
Are Registration Loans Online Predatory?
Depending on the lender and the terms, they certainly can be. Have you noticed that registration loans are only available in Arizona? This may be because payday loans are NOT available in Arizona, so registration loans act as kind of a loophole. By providing short-term, high interest rate loans, registration loan lenders can use tactics similar to payday lending without actually giving out a payday loan. It sure sounds like registration loans come with a lot of hidden strings and secrets. You may want to avoid this type of funding.
With so many lenders out there, it can be hard to tell which ones want to help you and which ones are only after what is in your wallet. If you have poor credit and need fast funding, a title loan may a good option for you. But do you know the best place to get a car title loan with bad credit?
Is a Title Loan Different than a Registration Loan?
There is strength in knowledge, so being informed is the first step towards taking control of your budget. Do you know the difference between a title loan and a registration loan? It's okay if you don't, they are very similar. But it is important to know the difference, especially if you live in Arizona.
A title loan and a registration loan share one big similarity: they both involve your car.
Currently only available in Arizona, a registration loan is a combination of a payday loan and a title loan. It allows consumers who already have a lien placed on their vehicle title to obtain a loan.
Hold up! What is a payday loan? According to the Consumer Financial Protection Bureau, a payday loan is a "short-term, high cost loan, generally for $500 or less, that is typically due on your next payday." Now that you know what a payday loan is, you will better understand what a registration loan is.
While a title loan does require that you provide a title with your name on it, this type of loan typically does not require that you pay back your entire loan just a few weeks after you take out the loan.
What's so Great About a Car Title Loan?
An auto title loan is a way to use your vehicle's title as collateral, so you can borrow emergency cash.1
Auto Title Loans can help you achieve your financial goals by providing you with the money you need and the resources it takes to manage your auto title loan1. When you're in the middle of a tough financial situation, a car title loan could be the answer you've been looking for. Car title loans are one of America's favorite ways to get fast and convenient funding for financial emergencies.
Some of the reasons why people love car title loans are:
High Approval Rate1 – Many people are approved every single day!
Convenient Terms – Don't worry about paying back your loan right away, our terms allow you to make manageable installments that fits with your budget.
Competitive Rates – Your car title loan agent will work with you to determine the best rates that we can provide you.
No Early Payment Penalties – Make your installment any time before your due date that is convenient for you.5
Fast Funding1 – Don't worry about coming in for meetings, inspections, or other appointments you don't have time for. With a car title loan, you can complete almost the entire process online from your own home, and you could even possibly receive your money1 that same day, or as soon as the next business day3.
Easy Process – When you first inquire about a car title loan, you will find out almost instantly if you are approved. You can also complete almost the entire process online—how easy is that!
What are Car Title Loans Used For?
Car title loans can help your life in many different ways. Loans can be used for whatever you need money for.
You can take out a title loan:
To send money over to loved ones
To catch up on medical bills
To pay for the childcare you need while you are out working
To get ahead or catch up on upcoming bills and payments
To pay for sudden and necessary home repairs
A car title loan can help you with all of these things!
What Do I Need to Get Car Title Loans?
While it is true that you do not need a credit card in order to get an auto title loan, there are some documents you must provide before you are paid1. Getting your auto title loan is one of the best ways to receive the money you need in a timely fashion. We will need you to provide some basic documentation before we can draw up your loan contract.
The core documents you will need to provide when you get a title loan are:
Government-Issued form of Photo ID
A driver's license, state-issued ID, or a passport would work perfect. The ID just needs to have your picture on it and be government-issued. Gym memberships and grocery store cards are not acceptable forms of ID as they are not provided to you by the government, even though they may have your photo on them.
This is most often done by providing something like a utility bill, lease, or some other piece of important mail addressed to you at your current residence.
Proof of Income does not just mean a pay stub from your job. Social security, disability, or a bank account are all acceptable confirmations of revenue.
Don't worry if you cannot find your vehicle title or even if your name is not the only one listed, we still may be able to help out. Just talk to your helpful auto title loan agent.
You can take the pictures straight from your mobile device and send them straight to us by texting the photos. Don't worry about having to drive your car all the way out to us, some electronic pictures of your car from multiple angles will do just fine!
Can I Get a Car Title Loan if I Don't Have Insurance?
If you do not have insurance, you should still definitely inquire about a car title loan.
If you are in need of insurance during the car title loan process, let your car title loan agent know and they will discuss your options. We care about your well-being just as much as you do.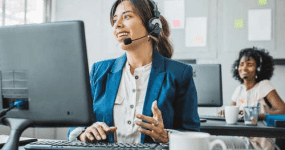 How to Get a Safe Car Title Loan
Send Us Your Information
Click onto the homepage and follow the "APPLY NOW" link. This will bring you to a brief information request where we will ask you some information about your car and your financial history. The entire form should only take about 5 minutes to complete.
Get Approved1
Upon approval, you and your car title loan agent will talk about your FREE QUOTE and some of your contract details. Your title loan agent will request a few documents from you, then we can draw up your car title loan contract.
GET PAID
When you sign your car title loan contract, you can receive your money right away. Choose to receive your money one of several ways:
Electronic Deposit
Participating money transfer location
Check
It only takes one click to get started on your car title loan. CLICK HERE to fill out a fast inquiry form, or call 855-277-4847 to talk to a title loan agent now! Upon approval, you could even get your funding as soon as the next business day3!