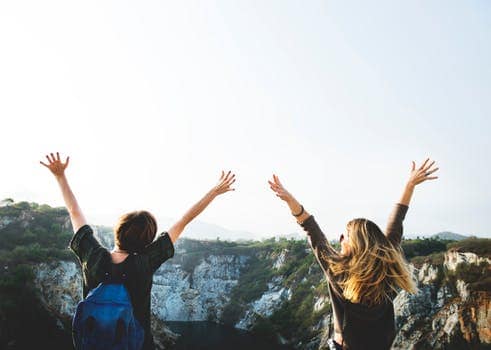 Car title loans with LoanMart have many benefits that will help get customers the money that they need in as little one day3!
If you've found yourself in a financial rut, a car title loan from nation-wide lender LoanMart might just be what you've been looking for. LoanMart's features will benefit their customers in many different ways to help them get over that financial hump, and get their life back on the straight and narrow!
A car title loan is based on the equity of person's car. Once a customer's vehicle (car, truck, bike, van, etc.) qualifies, LoanMart becomes the sole lien holder on the car title—as the name of the loan suggests. LoanMart's name will remain on the title until the end of the payment period, but this is where one of the greatest benefits lies.  LoanMart customers will still be allowed to use their vehicle and never have to relinquish the keys or put the vehicle in storage, so long as they maintain their payments punctually! That's right: you keep your car and get your funds from your car title loan.
Let's take a look at a few other beneficial features from LoanMart:
Qualify for a Car Title Loan with Poor Credit
You heard it right folks—LoanMart offers their car title loans to those with any credit history. LoanMart gets that sometimes life isn't always the most fair, and that is in no way your fault. With this in mind, LoanMart will take a brief look at your history, but the score is never a major deciding factor as to whether you will qualify. LoanMart's high approval rates show that we're excited to work with you and have you join our LoanMart family.
A Nationwide Leading Lender with Competitive Rates
It should go without saying that LoanMart has some of the industry's most competitive rates, since they're one of the largest lenders across the country, and the largest on the West Coast—more specifically, California. From Chicago to Salt Lake City to Albuquerque to San Francisco, LoanMart serves thousands of people with car title loans that can help with nearly every financial situation that can be encountered. Whether it's a hospital expense or a vacation that you've been craving, you may be eligible to qualify for up to $50,0001 (depending on your state of residence) in as little as one business day3, with terms ranging from 12 to 48 months!
A Flexible Payment Schedule featuring Efficient Employees and Helpful Resources
It's understandable that there is always a bit of a hesitation in the signing process pertaining to loans, because you may think that you don't have what it takes to may consistent payments, which then sets you back and puts you back at square one. LoanMart is not only here to help you, but to make sure that your payment schedule works for you and adapts with you through the entire payment period so you can be consistent and punctual with your payments. LoanMart's terms range from anywhere between 12 months to 48 months.
LoanMart's trained staff of over 260 employees is here to assist you with the process. Once qualified, a helpful car title loan representative will chat with you and elaborate on your payment schedule, and the process of it all. LoanMart realizes that the whole loan process could be a tad underwhelming and that the majority of our customers are saddling up with little to no knowledge of how loans work. Don't worry—that's what our agents and representatives are trained for, and why they're highly regarded as one of our many amazing benefits that keeps many customers turning to LoanMart, time and time again.
With the staff assisting you, you will have many options as to how you wish to proceed with joining the LoanMart family, and with making payments and working with LoanMart over the course of your payment period. The initial application process is free and has zero underlying payments or penalties, should you choose not to move forward. One feature that benefits you and other customers greatly is the fact that your credit score will not be an underlying factor in the qualification process; if you have a sub-par credit score, you will have just as much of a chance as someone with decent credit! While LoanMart may run a quick credit check just to see if a few minor details, the basis for your title loan is around the equity or worth of your vehicle and your title as collateral. There are only a few other things needed to see if you qualify:
A free and clear title to the drivable motor vehicle you wish to proceed with. The equity of the vehicle is one factor that will determine your loan amount. If your title is not free and clear, don't worry! We can still pay-off the other lender. If there is enough equity, you have a choice now!
A legal form of identification, such as a driver's license, ID card, or passport, so that LoanMart knows you're an actual human being in the system and is capable of obtaining a car title loan.
A proof of residency is needed to show LoanMart that you can be contacted. This will usually be something like a phone or electric bill with your address on it.
A proof of income is needed to show LoanMart that you are able to make your monthly payments on time. LoanMart has no preference as to how your income works, whether steady employment or annuity, as long as you keep up your end of the bargain.
Ways LoanMart allows you to pay are as cutting-edge as the times in which we live. With the ability to pay via phone, mail-in check, fax, and the brand new LoanMart app on a smart phone, LoanMart gives you several options. Your online account will allow you to have access to LoanMart 24/7 and even allow you to check your process and make payments. Unlike a lot of lenders, LoanMart has evolved with the times, just like YOU!
Apply for a LoanMart Car Title Loan Today!
So, what are you waiting for? LoanMart's been a trusted lender and leader since 2002, adjusting to fit your schedule and evolving with our ever-changing world. Fill out an online application on 800LoanMart.com's secure page, or call one of the aforementioned agents toll-free at 1-800-LoanMart. Get your life on the fast-track to financial support today!