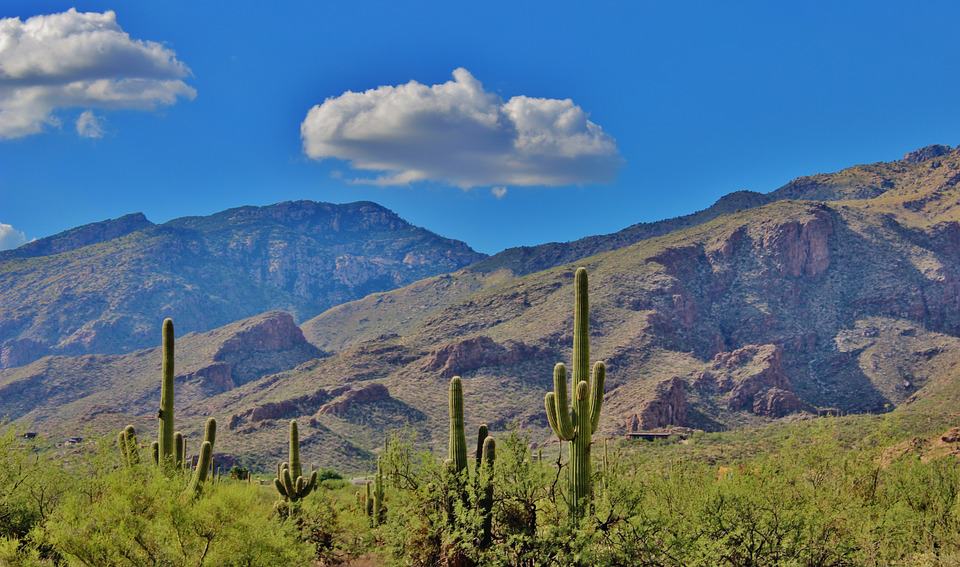 Have you ever found yourself suddenly in need of emergency cash? If you ever find yourself looking for loans in Tucson, you should consider a car title loan. They are a great way to get the money you need when you find yourself holding an unexpected bill, wondering how you'll pay for it. Whether you're completely new to car title loans or already know a little about them, LoanMart is here to answer all your questions.
What Are the Advantages of Getting a Car Title Loan?
There are actually a number of advantages to getting a car title loan over other types of loans.
Fast loan turnaround – Unlike other types of loans, you can get your car title loan in as little as a single business day3
Keep your car – You can keep and drive your car as normal, just be sure to keep up on your convenient monthly loan payments
Flexible money – Unlike something like a mortgage or a car loan, you can use your car title loan for an emergency expense you come across, be it a medical expense, car repair, home repair, etc
Anyone can qualify1 – LoanMart understands that not everyone has achieved the credit score they want. Because of this, they are more concerned with borrowers' ability to pay their loan and the value of their car and provide funding to borrowers of all credit backgrounds.
How Can I Get a Car Title Loan in Tucson?
If you're interested in getting a car title loan, there are a few documents you'll need to assemble. Some of the more important ones are:
Qualifying car title in your name
Proof of income
Proof of residency (normally a utility bill)
Government-issued photo I.D. (like a driver's license)
Several photos of the car
Can I Get a Car Title Loan in Tucson if I Don't Have my Car Title?
If you don't have a copy of your car title, you'll need to get a copy of it from the Department of Motor Vehicles ("DMV"). Certain DMVs are even capable of providing you with an expedited copy of your car title. LoanMart may be able to point you to the nearest DMV capable of providing you with expedited service. In certain situations, LoanMart may even be able to assist you directly. If you're able to, adding LoanMart as a lienholder when you get your title reissued may reduce the turnaround time on your loan.
What's Considered Proof of Income for a Car Title Loan in Tucson?
Many people believe that the only way to show proof of income for a car title loan is with a recent paystub. There are actually plenty of other ways to demonstrate your ability to pay back your car title loan, for example:
Settlement
Child Support
Social Security
Worker's Compensation
Disability
Alimony
How Much Money Can I Get for a Car Title Loan in Tucson?
The amount of money you can get for a car title loan depends on a few different things. For example:
Value of your car
Length of the loan
Monthly income
Lenders use a variety of factors to determine the value of your car, like the make and model, the year, the mileage, the condition of the interior and exterior, etc. Once the lender establishes a value for your car, it is used to calculate the maximum amount of money you can potentially borrow. The length of the loan determines the size of your monthly payments. And finally, your monthly income is used to calculate the amount of money you can afford to pay back each month. It's important to note that some states restrict the length of car title loans, which can impact the size of your monthly payments.
What Happens if I Can't Pay my Car Title Loan Back?
If you're having trouble keeping up with your payments, it's vital that you contact your lender as soon as possible. Borrowers who fall too far behind on their payments run the risk of defaulting and having their car repossessed. While each state has their own laws governing repossession, they tend to follow a general pattern. Once a borrower misses enough payments to go into default, their car becomes at risk for repossession. Depending on the state, lenders may be required to send borrowers a right to cure notice, informing them that they have a limited time during which they can repay the entire balance of their loan. Once any grace period has expired, the lender can begin the repossession process.
After the borrower's car has been repossessed, the lender normally auctions it off to recoup the money they gave out. This may be the end of the relationship between the borrower and the lender. In some states though, the lender can continue to pursue the borrower in the event that the money raised doesn't cover the balance of the loan. In other states, the lender must return any surplus money raised to the borrower.
Do Car Title Loans Have Hidden Fees?
Reputable car title lenders like LoanMart never include hidden fees in their loan terms. Instead, they strive to make their loan agreements simple and easy to understand. They are also happy to answer any questions that borrowers may have. They never include things like balloon payments or prepayment penalties. This means you'll never have to make an enormous payment at the end of your loan life, nor be punished for paying your loan back early.
How Do I Get a Car Title Loan in Tucson in with LoanMart?
If you've got a car with a qualifying car title, you may qualify for a car title loan of up to $50,0001. Because of LoanMart's streamlined submission process, you may be able to get your title loan in as little as one business day3.
LoanMart gives you three easy ways for you to apply:
Visit a participating store
Call us at 1-877-787-4923
Sign up online
Once you've determined the most convenient way for you to get in touch, there's just a few simple steps to apply:
Fill out the registration form
Submit your important documents to your LoanMart representative
Sign your LoanMart agreement 1
Collect your funds1!
Now that you're a little more familiar with car title loans, you can see that they are a great option if you need a loan now in Tucson. Car title loans can be a great way to cover unexpected expenses that may arise. Don't let an unexpected expense derail your financial plans. Contact LoanMart and they may be able to help you get your budget back on track1.