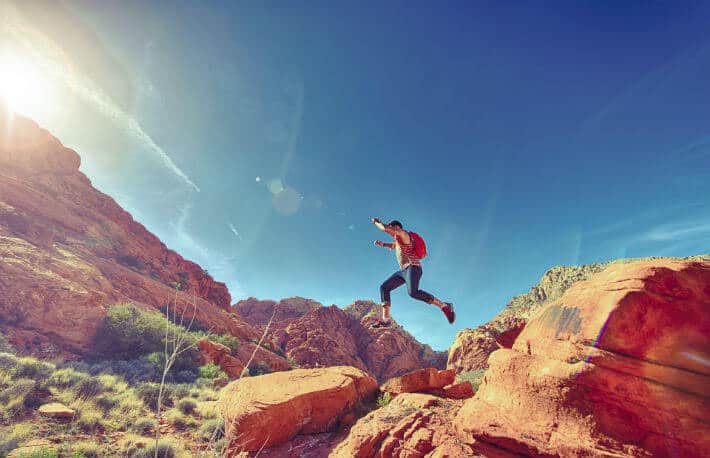 Phoenix is one of the most beautiful and enchanting cities in the southwest. It is one of the best cities to visit if you enjoy art, culture and food. Unfortunately, the summer months are known for having temperatures well over the mid-70s for most of the year. If you find yourself in this beautiful city in the summer months, you will find temperatures are well above the 90s, basically from June to early September. One solution is to stay in your hotel the whole trip and order room service and watch pay-per-view movies all day. There are, however, a few other solutions that keep you refreshed without limiting you to the 4 walls of your hotel room.
Family Favorites
If you are of the age of having a few little ones' travel with you, you probably don't want to spend all day indoors with the kids. You can always visit The Oasis waterpark. Located at the Arizona Grand, there is both a water park, resort and spa. While at the waterpark, either mom or dad can take a few minutes to themselves and get pampered while the kids play at the waterpark. This may relieve symptoms of heat for a bit, but if you don't want to spend all day at the waterpark, you can head further into downtown Phoenix and visit the Teapot. If you have kids and live in Phoenix, you've probably heard of the Teapot. This one of a kind cafe caters to parents and their kids. Parents can enjoy some English tea or coffee while the kids can spend some time playing in the teapots enclosed play area and garden. They have a few days that have themed tea parties so make sure you call ahead to see when the next even is. After a refreshing stop at this lovely spot, you and the family can visit the Children's Museum of Phoenix. The Children's Museum is a get up and play kind of environment, so they encourage all kinds of visitors. There are a few free days throughout the year (including the first Friday of the month from 6 pm – 10 pm), so if you want to plan, contact the museum to see when is the best time to visit. Two more hands on museums for kids to enjoy in the Phoenix area are the Musical Instrument Museum or the I.D.E.A museum. For the older kids the Arizona Science Museum and the Heard Museum offer crafting and take-home activities. These museums have free days throughout the year so take advantage of those while planning a trip.
Observing Culture
Phoenix has more than a dozen museums in a 10-mile radius. Everything from a historical society to an art museum to contemporary art. Some of the more popular museums include the Phoenix Art Museum which is free Wednesdays after 3 pm, the Scottsdale Museum of Contemporary Art, the Heard Museum, the Wells Fargo History Museum, The Rosson House Museum, the Wrigley Mansion, the Hall of Flame Museum of Firefighting and more.  Some of the museums offer free or discounted days, so always call ahead while planning your trip.
Wining and Dining
For starters, there are quite a few places for popsicles in Phoenix. If your pallet requires a much more refined popsicle, you can visit Doc Brown's Doc's Artisan Ice Creams. They offer everything from gelatos, frozen pops, and more. A popular shop is Camp Social. Camp Social features a camping theme, with tire swings, canoes, yard games like shuffleboard and more. Their menu features camp themed goods, and grilled meats and free Otter pops. After dessert, you can head to one of the dozens of restaurants in the downtown Phoenix area. If you like Camp Social but require heartier food choices, check out Culinary Dropout. If you want some comfort food in a steakhouse style setting, check out the Arrogant Butcher. If you wish to experience dining on Phoenix's Roosevelt Row Art's district, consider stopping at the Dressing Room. Complete with its own art contribution, the menu is inspired by food from the streets, beaches, carts and trucks, which are all elements of the surrounding areas. If you are having trouble picking one spot, consider visiting the Arizona Center. Located a few blocks from the Arizona State Capitol, the Arizona Center features many restaurants, from casual family dinning to date night bars and dives.
Sports of All Sorts
When in Phoenix, do as the locals do. What's more enticing than catching a local college football game? Or catching a local baseball game? Well, Phoenix houses fields and stadiums for all four major professional sports leagues. The NFL, NBA, MBL and the NHL all claim stays in the city. Not to mention Phoenix hosts many major sporting events every year, including popular college sporting events. If there are no games during the duration of your stay, and the sports fan in you is unsettled, take advantage of the University of Phoenix Stadium and Chase Fields public tours.
Whether you are looking forward to taking a day trip or a week-long trip to the beautiful city of Phoenix, there are things for everyone to see and do. If none of these suggestions take your mind off the heat, you can always go for a long scenic drive. Get a popsicle, go for a drive, with the windows up or down, whichever appeals to you the most, and enjoy the beautiful, virtually untouched natural landscape. With the dry weather of Phoenix, you will find that the natural formations have remained as they did hundreds and even thousands of years ago. There is something for everyone in Phoenix, and when you find your niche, you will find there are so many things to explore that accommodate to your cravings for adventure.