Title Loan Laws in Michigan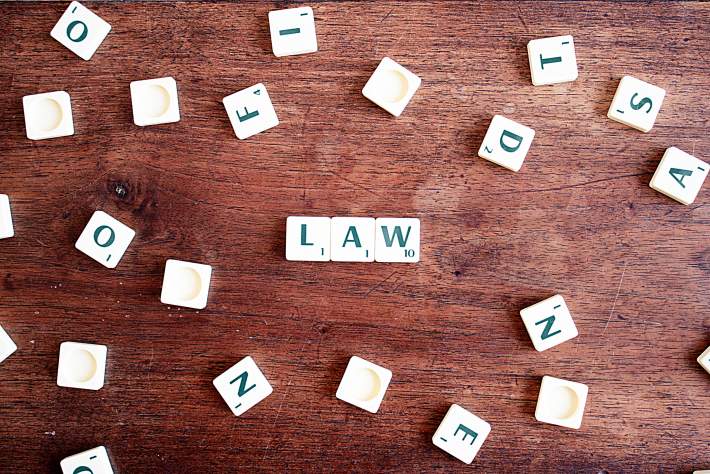 Car title loans can be an easy and relatively painless way to get cash quickly, but before signing on the dotted line, it's important to first understand the auto title loan laws in Michigan.
The state of Michigan introduced these laws to protect consumers and reviewing them can help you make better financial decisions. But what is a title loan and what are your legal rights?
What Are Auto Title Loans in Michigan?
Put simply, an auto title loan is a way of borrowing money using your vehicle as collateral. A lender will value your vehicle and then make an offer based upon how much it's currently worth on the market.
Since you're using your vehicle to secure the loan, your credit score doesn't generally play a large role in the approval process with auto title loans, making them a popular choice for lots of people. A bad credit history may not hinder you from being approved, which is why this type of loan is preferable to traditional bank loans.
Laws and Need to Know Information on Auto Title Loans
The first thing to be aware of is that the lender must be licensed. Depending on the nature of the loan, the lender may either be licensed as a pawnbroker (see the Pawnbroker's Act for more information) or as a regulated lender under the Regulatory Loan Act.
Both types require you to use your vehicle as collateral, so what's the difference? A pawnbroker will typically require you to repay the loan within just a few short weeks, whereas a regulated lender may set the loan term up for several years. A pawnbroker may also require you to surrender your vehicle until full repayment, whereas a regulated lender will allow you to keep your vehicle.
With most borrowers preferring longer terms and the ability to keep their vehicle, many lenders are choosing to become a licensed regulated lender rather than a pawnbroker.
Either way, before you even apply for a loan, make sure the lender is licensed. Each location must also be separately licensed, so if the lender has three offices in your city, they must each have their own valid license.
No lender can approve you for a loan without first having a valid license. (For more information, check out the Department of Licensing and Regulatory Affairs (LARA) online.)
SEE ALSO: TITLE LOANS IN MIAMI
What Should You Know When You Apply for An Auto Title Loan in Michigan?
Before you sign for a loan, you should have a good idea of how auto title loans work in the state of Michigan.
If you're borrowing from a regulated lender, your loan is subject to the following criteria:
There's no minimum or maximum loan amount for a title loan in Michigan.
The lender will need to apply a lien to the title of your vehicle.
The lender can offer you additional financial services but can't require that you sign up. For example, they may be able to offer membership to a roadside recovery service, but you're not obligated to get it.
It's also illegal for a lender to include a clause in the loan contract where you waive any of the rights given to you under the Michigan Credit Reform Act.
Make sure you read and understand the contract before you sign anything; in particular, look out for any fees and penalties. The Federal Truth in Lending Act requires lenders to list all fees (including the APR) on the contract. You're within your rights to change your mind before you sign and should never feel pressured to sign anything.
Fees and Penalties of Auto Title Loans in Michigan
You are, of course, required to make regular payments throughout the lifetime of the loan until the debt is repaid in full.
If you're late making a payment, the lender is entitled to charge you a late fee, but it can't be any more than 5% of the late payment amount or $15 (whichever is greater).
If you make a payment with a check or directly from your checking account and that payment is denied by your bank for non-sufficient funds (NSF), the lender can also charge you a fee. In this situation, the fee can be no more than $25.
Although it's illegal for the auto title loan lender to charge you interest on these fees, you're still liable for them and you're required to pay them to clear the debt.
Looking to pay off the loan early? A lender can charge you a penalty if you want to pay off the loan before the maturity date. Called a prepayment penalty, these types of fees are illegal in some states, but Michigan is one state that allows them.
Repossession of the Vehicle Used to Acquire an Auto Title Loan
What happens if you skip your monthly payments? In this case, the lender is entitled to repossess your vehicle.
The loan agent handling the repossession is allowed to enter your private property legally, as long as it's not closed.
Though the auto title loan agent is not allowed to:
Trick you into giving them access to your vehicle
Be rude or threaten you
Use physical force
Disturb the peace
What are your rights if your vehicle is repossessed? In order to recoup some (or all) of the money you owe, the lender is entitled to sell your vehicle. Keep in mind the auto title loan lender must give you 15 days to reclaim it.
In order to do this, you'll need to repay the auto title loan in its entirety. This includes any late fees you may have accrued and the cost of repossessing and storing your vehicle.
Some states require the lender to let you know when and where your vehicle will be sold, but Michigan is not one of them. When the vehicle is sold, the proceeds might not be enough to cover what you owe. In that situation, you could be liable for the difference, but only if the lender had notified you of the date and location of the sale beforehand.
Ultimately, if you're in need of money and you can comfortably make the payments, a title loan could be the perfect solution for you. As long as you're aware of the auto title loan laws and your responsibilities, there's no reason why you shouldn't explore this online title loan option further!