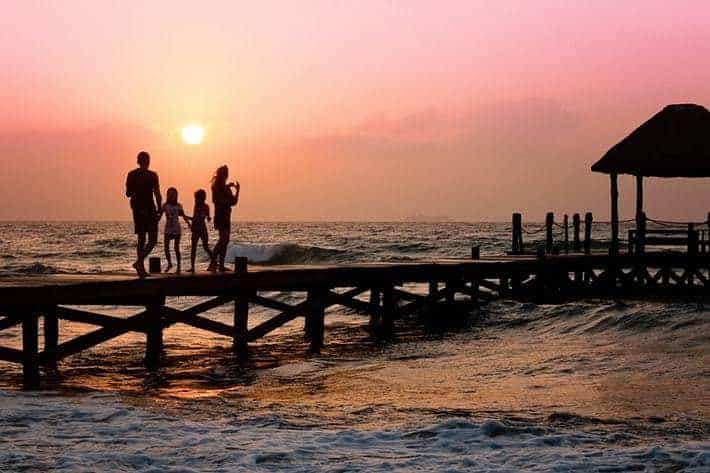 Los Angeles is known for its commercial, cultural, and financial history. It is the second most populous city in the US and the most populous in the state of California. The rich culture has allowed for a mesh of historical sites in LA, and these are only the top 8.
La Brea Tar Pits and Museum
La Brea Museum is the world's only active, urban Ice Age excavation site. Back in the 1800s, the Hancock family owned Rancho La Brea (the tar ranch) and originally used it for mining asphalt. They found fossils on the land, but they eventually abandoned mining asphalt when oil was discovered. In 1913, the Hancock family gave the rights to the Los Angeles County Museum to excavate for fossils from the tar pits for 2 years. In that time, they found about a million bones.
Now, the museum showcases the best fossils, animals, and plants that have ever been discovered here. You can even visit the tar pits that still bubble, as well as the excavation sites where they still find more fossils to date.
Will Rogers State Historic Park
Will Rogers was one of the most popular and highest paid actors in Hollywood in the mid-1930s. During his growth in the 1920s, he bought land in Santa Monica and built a ranch. Overall, he owned 359 acres overlooking the Pacific Ocean, now known as the Pacific Palisades. Unfortunately, he died in a plane crash in 1935.
In 1944, his wife, Betty, gave the ranch to the California State Parks and it became a historic park. Now, the park includes hiking, equestrian trails, picnic grounds, and guided tours of the ranch house.
Watt's Towers
Built by an Italian immigrant names Sabato "Simon" Rodia, it is the world's largest single construction created by one person. It was a 33-year project for Simon, and he called it "Nuestro Pueblo" (Our Town). After its completion in 1954, the International Conference of Museum Curators stated it was a representation of folk-art during that time and deserved to be recognized. In 1959, it became:
National Register of Historic Places
National Historic Landmark
State of California Historical Monument
State of California Historic Park
In 1965 it became the Los Angeles Cultural Heritage Monument Number 15. At 99-feet tall, the structure is steel towers made from scrap metal, bed frames, bottles, ceramic tiles, and thousands of sea shells.
El Pueblo de Los Angeles
El Pueblo consists of 44 acres of historical re-creation of a typical, Spanish village that represents the origins of Los Angeles. El Pueblo Historical Monument also includes many other individual historical sites like:
Olvera Street Mexican Marketplace
Avila Adobe
Plaza Firehouse
Sepulveda House
Pico House
Italian Hall
Merced Theatre
Plaza Catholic Church
Garnier Building
Pelanconi House
Hammer Building
Simpson/Jones Building
TCL Chinese Theatre
Grauman's Chinese Theatre opened on May 18, 1927 to become the most spectacular theatre opening in motion picture history. Since it's opening, it has become the most sought-after theatre in Hollywood for premieres. It has been the place to go to see movie stars – whether it be the stars or their handprints left in the cement walkway in front of the theatre. In 1968, it was declared a historical landmark. After renovations in 2001, it went under major reconstruction to ensure the historical preservation in case of Los Angeles earthquakes and natural deterioration.
Angels Flight Railway
In 1901, the Third Street Tunnel opened underneath Bunker Hill, along with Angels Flight Railway which was an inclined railway that traveled through the City of Los Angeles until 1969 when the city said they were going to restore it. After the dismantling of the railroad, the two cars were hauled off to storage and stayed there for 27 years. After a halted restoration project in the 80s, the city began a restoration process in 1991 and was completed in 1996.
Heritage Square Museum
The Heritage Square Museum is a non-profit organization that has worked on preserving eight local and nationally listed historical buildings and residences from different areas of Los Angeles. Each structure has a unique story to tell and interprets the history of Los Angeles during its first 100 years. The buildings include:
James and Bessie Hale House
Valley Knudsen Garden Residence
Ford House
Carriage Barn
Palms Depot
Lincoln Ave Church
Perry Mansion
Octagon House
Colonial Drug
The Banning Museum
The Banning Museum is just a few miles from the Los Angeles waterfront and is actually a City, State, and National Historical Landmark. The Victorian residence and surrounding grounds transports visitors back in time to life during the mid-to late-nineteenth-century Los Angeles. The former residence of General Phineas Banning, you can learn about the visionary and his instrumental role in the building of the Port of Los Angeles.