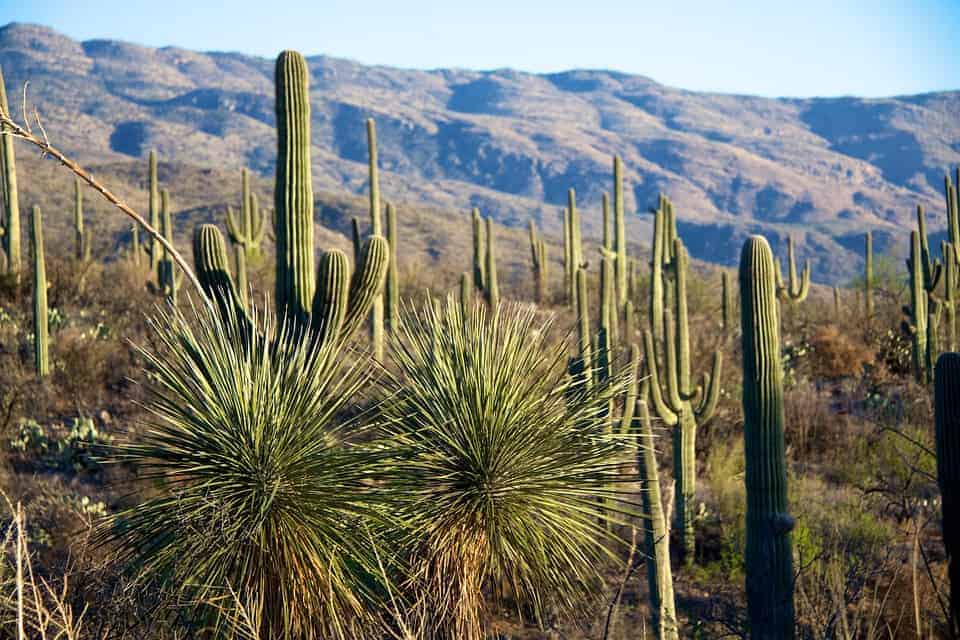 When in need of money in a hurry, there are a variety of different loan options for Tucson residents to take advantage of. However, it can be difficult to choose which one to go with, as often it can feel like a wide-open uncharted territory. Fortunately, LoanMart may be able to shine some light on the situation and guide people towards what could be the best secured loan option for them1.
How a Car Title Loan from LoanMart Could Help
With a car title loan from LoanMart, people in need of a noticeable amount of money in a hurry may be able to get that money as quickly as they need it1. LoanMart may be able to provide the funds to get out of a number of situations where extra money is needed – be it an emergency, a sudden need to travel, to pay for a wedding or funeral, etc. The terms are kept simple and LoanMart works to keep the entire experience positive.
What is a Car Title Loan?
LoanMart provides many car title loans, which is rather simple in concept. Car title loans are a kind of loan where the lender (in this case LoanMart) loans an amount based on the value of the approved borrower's vehicle and their ability to repay the loan1. The borrower then leaves the title of their car with the lender while the loan is being repaid. During the loan repayment period, the borrower still keeps and drives their vehicle so long as they keep up with the monthly payments.
Car Title Loans with LoanMart are Secured Loans
A car title loan with LoanMart unlike a payday loan is what is known as a secured loan. A secured loan is a loan where the lender has a piece of collateral that will allow them to make their money that they lent back should the borrower default on their loan. With LoanMart, the collateral is the borrower's car title.
Because they have a way to recuperate their losses no matter what however, the lenders typically become more willing to give more things as part of the loan such as a higher sum of money or even a better interest rate1.
Why a Car Title Loan with LoanMart is a Good Option
More money can be borrowed – up to $50,0001
They are secured loans, meaning potentially more benefits for the borrower
Repayment can be broken up into monthly payments – from 12-36 (though sometimes 48) months instead of having to pay back everything in a month or less
We work with all potential borrowers to see if they are eligible for one of our car title loans1
The entire process from applying to having the car title loan money can be done and over with in the space of only one business day3
Where can LoanMart be found in Tucson?
Tucson residents have plenty of options when it comes to getting a secured car title loan from LoanMart. There are many convenient participating stores spread through the city as well as the surrounding areas. Each is open on Monday – Friday: 8AM – 6PM and on Saturday: 8AM – 5PM. These participating stores can be found at:
AAA Southwest Insurance – 4878 E Broadway Blvd, Tucson, AZ 85711
Barrio Insurance Agency, LLC – 1229 W St Marys Rd #101, Tucson, AZ 85745
Blue Maintenance – 2700 N Oracle Rd Suite 1, Tucson, AZ 85705
Donna's Title, LLC – 5441 E 22nd Street, #107, Tucson, AZ 85711
Flores Enterprises Casa De Cambio – 4876 S 12th Avenue, Tucson, AZ 85706
3H Financial Group, Inc. – 5028 N. Oracle Road, Tucson, AZ 85704
El Patron Title Loans – 4971 E. 29th Street, Tucson, AZ 85711
Opus Lending, Inc. – 5650 S 12th Ave, Ste 100, Tucson, AZ 85706
Southwest Tax Associates, Inc. – 4714 S. 12th Ave, Tucson, AZ 85714
Repayment Can be Simple
At LoanMart, repayment can be simple. We work closely with each individual customer to come up with a payment plan as well as an interest rate that can be managed with their current monthly income and budget. The last thing we would want to do is ruin someone financially because we gave them a monthly payment amount and an interest rate that they were unable to handle. We want to get our customers on the road to success. Exploiting our customers and pushing them further into debt by taking them for everything they have (and do not have) would go against that mission.
Get in contact with LoanMart
Should there be any questions regarding car title loans with LoanMart, we would be happy to answer them and can be reached by any of the following convenient methods:
Calling us at 1-877-787-4923
Coming in to any participating store from 8AM-6PM Monday-Friday and 8AM-5PM on Saturday
Emailing us at customersupport@800loanmart.com