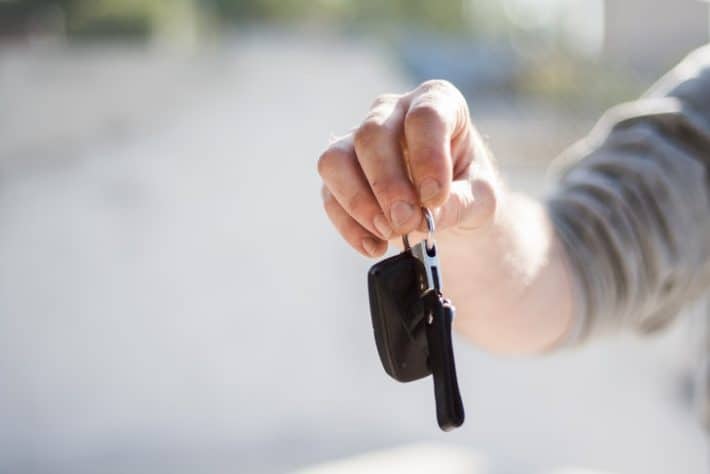 When life tosses forth an unexpected expense or bill, it can be unclear what to do if there is not enough money to pay for it when it needs to be paid for. Things like a vital house repair, an emergency surgery, or a sudden cause to travel are among many reasons for something like this to happen. It can leave people all worried and stressed out. Fortunately for Phoenix residents however, help may be able to be gotten from a car title loan with LoanMart1.
How a Car Title Loan from LoanMart may be Helpful
With a car title loan from LoanMart, people who need a hefty sum of money in a hurry could be able to get the help they need when they need it1. LoanMart may be able to provide the money to get out of numerous situations where extra cash is needed. The terms are kept simple and straight because we at LoanMart want to keep the whole customer experience positive.
What is a Car Title Loan?
LoanMart provides to its customers many car title loans, which is overall a rather simple concept. Car title loans are a type of loan where the lender (e.g. LoanMart) provides an amount of money that is based on the current value of the borrower's vehicle and their ability to repay the loan1. After the money is loaned out, the borrower will leave their car title as collateral with the lender while the loan is in repayment. During the course of the loan repayment period, the borrower gets to keep and drive their vehicle as long as they keep up on the monthly payments.
Car Title Loans with LoanMart are Secured Loans
Unlike a payday loan, a car title loan with LoanMart is a secured loan. A secured loan is a kind of loan where the lender has collateral that will make them their money that they lent out back should the borrower default for one reason or another on their loan. In the case of LoanMart, the collateral is the title to the borrower's car.
Because the lender has a way to cover their loss no matter what, they often become more willing to give more things to the borrower as part of the deal like more money or a better interest rate1.
Why a Car Title Loan with LoanMart is a Good Option
More money can be borrowed – up to $50,0001
They are secured loans, meaning potentially more benefits for the borrower
Repayment can be broken up into monthly payments – from 12-36 (though sometimes 48) months
We work with all potential borrowers to determine their eligibility for one of our car title loans1
The entire process from applying to having the car title loan money can be completed in the space of one business day3
We Have Plenty of Convenient Participating Stores
There are a variety of convenient participating stores to drop in at in and around the city of Phoenix. There are 15 to choose from that are all ready to help any qualifying customer get back on their feet financially and on the way to happiness and success1. These locations include:
American First Financial, LLC – 15650 N. Black Canyon Hwy B-145, Phoenix, AZ 85053
Arizona Insurance Depot, LLC – 2949 W Indian School Rd, Phoenix, AZ 85017
Casa Duarte, LLC – 8214 W Indian School Rd, Phoenix, AZ 85033
ER Income Taxes, LLC – 3233 W Peoria Ave, ste 208, Phoenix, AZ 85029
Medrano Cellular – 10171 N 19th Ave #9, Phoenix, AZ 85021
Onej, L.L.C. – 2050 N 16th St, Ste A, Phoenix, AZ 85006
Rio Income Tax & Legal Forms LLC – 2633 W Bethany Home Rd, Phoenix, AZ 85017
Sam W. Abraham Realty, LLC 1 – 536 E. Dunlap Ave. Suite 11, Phoenix, AZ 85020
Pro Title – 4247 W Dunlap Ave Suite 1-3, Phoenix, AZ 85051
Arizona Jewelry & Pawnbrokers, LLC – 1804 W. Camelback Rd, Phoenix, AZ 85015
Casa Terra, LLC – 3106 W Thomas Rd, #1116, Phoenix, AZ 85017
Libre Insurance, LLC – 8310 W Thomas Rd., Suite 103, Phoenix, AZ 85037
Molina's Enterprises, LLC – 1448 N 27th Avenue, Phoenix, AZ 85009
Rapid Insurance Services, Inc. – 5130 N 19th Ave, Ste 3, Phoenix, AZ 85015
Rojo Investments LLC – 1901 E Indian School Rd, Phoenix, AZ 85016
Repayment Can be a Piece of Cake
At LoanMart, paying back a car title loan can be no sweat at all. We make it a point to work side by side with each customer to develop a payment plan and interest rate that can be managed easily within their monthly income and budget1. We would never want to ruin someone financially because they were forced to take on a monthly payment amount and interest rate that they could not handle.
Get in Contact with LoanMart
If anyone has any questions about car title loans with LoanMart, we would be happy to answer them and can be reached by any of the following convenient methods:
Calling us at 1-877-787-4923
Coming in to any participating store from 8AM-6PM Monday-Friday and 8AM-5PM on Saturday
Emailing us at customersupport@800loanmart.com