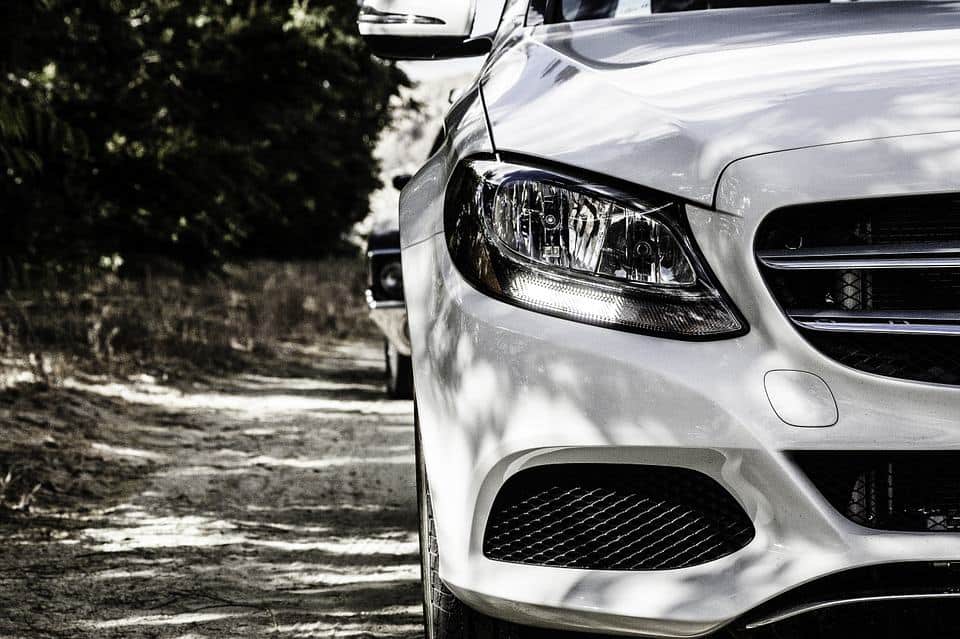 What Kinds of Cars are Accepted for Title Loans in Michigan?
If you reside in the state of Michigan and want to acquire a title loan, a question that may be running through your mind is what cars qualify for this kind of loan. This is a great question to ask, as some title lenders in Michigan won't accept certain vehicles for their title loans. However, when you take out a title loan in Detroit, then you could get flexibility with the kind of car, and also look forward to some perks1!
What is a Title Loan and How to Apply for One in Michigan?
A title loan serviced by LoanMart is a unique, flexible loan that's has been designed to help people in financial need. Because of the distinct nature of this loan, nearly anyone with a car, and income could be approved1. This loan is also designed in such a way that it's even possible for people with bad or no credit to be approved1.
Applying for a title loan serviced by LoanMart is quite flexible too, as a person can fill out a form online and complete the process in just a few minutes1! Even acquiring funds is rather easy, as funding could be made available within 24 hours1. Though, it's also possible that a person could be funded the same day they apply1!
The Benefits of a Title Loan In Michigan
Now that you are aware of what a title loan serviced by LoanMart is, let's discuss what benefits this loan has to offer, over other types of title loans available in Michigan:
Low Monthly Payments
When it comes to a more traditional title loan, the monthly payments can usually be quite large. But, with a title loan serviced by LoanMart, the payments are low.
Longer Loan Terms
With a typical title loan, terms are usually quite short—only extending to a year at most. Title loans serviced by LoanMart though have longer terms, potentially extending years.
No Hidden Fees
Hidden fees are often attached to loans, so lenders can make more money from their borrowers. Title loans serviced by LoanMart have no hidden fees for people to worry about. So, the only thing a person has to think about paying is their bill each month when payments are made on time.
How to be Approved for a Title Loan in Michigan
Although a title loan serviced by LoanMart is different than your typical title loan, one way that it is similar is in the approval process.
For a person to be approved for a title loan serviced by LoanMart, they will need to use their vehicle's title as collateral. But, there are other factors that will be taken into consideration as well, like:
1.      A Person's Ability to Repay the Loan
During the approval process, one factor that a loan agent will look at is a person's ability to repay their loan. If an applicant is employed then they can use documents such as a pay stub, or bank statements for proof of income. But, when unemployed, self-employed, or retired then they can use various documents such as:
Tax forms
Disability checks
Social Security checks
2. The Value of the Vehicle
Another factor a title loan agent will take into consideration is the value of the applicant's vehicle. To determine the equity in a vehicle, a lender will have to do an evaluation that will look at things such as:
The vehicle's age
The vehicle's mileage
The vehicle's make & model
Any damage the vehicle may have
After a title loan agent has looked at an applicant's vehicle and knows that the loan can be repaid, they will then offer a loan amount1. Though, the loan amount won't usually be for the full value of a person's vehicle. Instead, the value of the loan will usually be for about 25 – 50% of a vehicle's value.
Why You Should Consider a Title Loan in Michigan
As a resident of the state of Michigan if you are looking for a title loan that will allow a wide range of vehicles,  then consider applying for a title loan serviced by LoanMart.
Applying for a title loan serviced by LoanMart is really convenient, as a person could fill out a form online in a matter of minutes1. It is also possible that a person could be funded the same day they apply1!
There are many benefits that this loan offers, that make it worth considering. These benefits include longer loan terms, low monthly payments, and no hidden fees.
Therefore, if you need a title loan then in Michigan. there is no better loan to turn to than a Riverside title loan.