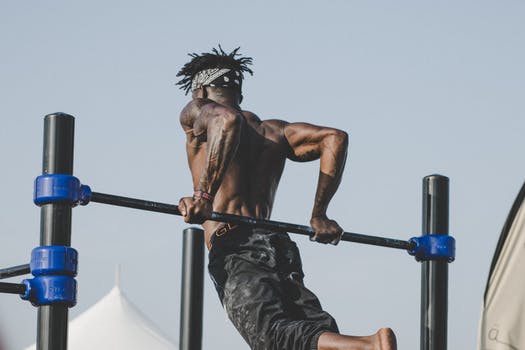 Over the last few decades our good ole' U.S. of A.—notorious for being a beer drinking and hot dog and wing eating culture—has started to evolve (for the most part) into a health-conscious and physically active country. Which shouldn't surprise a person why, especially in cities, it costs an arm and a leg for a gym membership; why protein powder and pre-workout formula can get as expensive as $100 for about 30 to 40 scoops; why athletic gear is now more about style over substance. It is fantastic that we're healthy and all, but for some of us, at what cost—financially speaking.
Home to the second most people in the country and the face of everything from music to movies, Los Angeles is one of the places at the height of this expensive endeavor. But if you're like most Americans, and need to save money for things that may have to come first in life but your fitness is a priority, choices can be a headache to make. Well, don't fret: We're here to tell you, Los Angeles residents, you don't need to waste your money on a gym membership any longer!
As you can see, the City of Angels is filled with different types of geography and neighborhoods that can become your urban workout playground. IF you're a fitness nut like me, but you're on a budget, sit back, and see what's right for you as we take a look at a few inexpensive (perhaps free) ways of staying fit here in Los Angeles.
Hiking
Let us get this one out of the way because it's a given, as Los Angeles has state parks featuring mountains, canyons, and steep hills galore. Hiking works just about every muscle in your body (mostly your bottom half) and being outside with Mother Nature and in the sunlight is good for the soul and your muscles (but bring sunscreen!). You don't necessarily need a backpack filled with essentials to go hiking, just some water, your favorite tunes, and maybe an extra t-shirt—you know, because you'll be borderline soaked.  Like, in your own sweat. Yuk. Still fun though!
Cycling/Biking
Whether you're speeding down the path alongside PCH (Pacific Coast Highway) or using those thicker tires up a woodland hill, cycling and biking are one of the best forms of cardio you can get and (if you already have a bike) you won't have to spend a dime. Your bike comes with many physical benefits as well; your glutes will tingle, and help your butt get tighter; your core will burn fat away revealing those pesky and much sought-after abdominal muscles; your calves will look fit as a fiddle; your breathing will improve; and the breeze will keep you on the cooler side of most workouts—you'll still sweat but it will be less disgusting, which is always a plus.
Free Running: Sprinting/Jogging/Interval Training
This is a no-brainer for those seeking cheaper alternatives to the gym: just go outside and run. A short jog can do wonders for those getting back into the swing of things, as it will improve your breathing and build the foundation for longer distance endeavors. Once you're confident that you won't pull a muscle—by the way, STRETCH OUT before your run—try to work in the occasional sprint into your jog to create a little bit of cardio-oriented interval training. Sprinting for 15-30 seconds in-between 1-2 minute sessions of jogging can help you rip the fat off your body and have you looking lean in no time!
Stair Climbing
Work in an office building or know of a tall office building with a lot of stairs that aren't strict about people coming and going as they please? While, you may not like where we're going with this (and believe me, neither will your body), you will thank us in the long run for what climbing actual stairs can do for you! Instead of paying $30 to $50 a month to do it next to someone you don't particularly think smells like daffodils, you can get out in the real world and incorporate it into your "about town, worldly workout".  Find your local ominous tall building, see if you're allowed access and then run a quick mile, circling back to the building. Once back, give those stairs a go. See what ten flights does to you; if you can make it more, give it a go. If you want, start with the stairs and end with a sprint instead.
Surfing and Paddleboarding
If you've grown up here or visited or anything in-between, chances are you've at least tried surfing or paddleboarding. These two aquatic sports are what many thrill seekers and tourists from all over the world come to California for. Balance and precision is key, and remember that the success to riding waves is breathing and a no-fear mentality, because you will fall—a lot. Which brings to mind one more free aquatic activity…
Swimming
The aquatic cousin of running (often called "water running"—just kidding, no one calls it that), Swimming has so much to offer your body. Working every muscle with natural resistance and helping your repertory system grow stronger. Try alternating between all arms for one lap and all legs and then get back into full form stroke.
Los Angeles is one of the greatest cities, not only in the United States, but in the world and can offer those seeking a healthier lifestyle many options to main their goals without costing them extra money in their pocket. So now that you know what to do…get out of here! Throw on some shorts, tights, tanks, compression shirts, socks, shoes, or whatever and get outside. Stay hydrated and stay thirsty, my friends—thirsty for success.