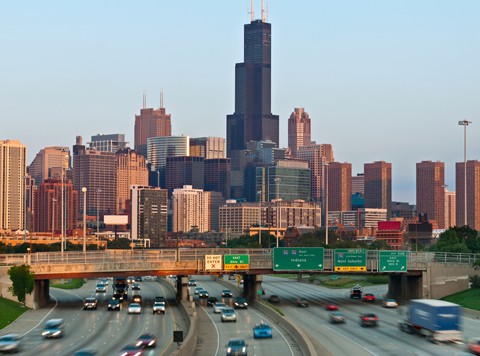 Auto Title Loans are specialized loans that allow borrowers to gain access to money in a relatively short amount of time by using a car's title as collateral and exhibiting the ability to pay back the loan. However, specific requirements may differ from state to state.
In Illinois, Auto Title Loan lenders have to be licensed before they can offer loans to prospective borrowers; as well as other provisions:
Interest rates, charges and fees must be clearly outlined
All Illinois Auto Title Loans may not exceed $4,000 (even if the car's market value is greater than $4,000)
No balloon payments can be made on any Auto Title Loans Automobile information must be defined in contract
Monthly payments on loans cannot exceed 50% of the borrower's gross income
If a borrower fails to make a payment, the vehicle may be repossessed. The borrower is notified to make sure he/she is aware of this action and LoanMart will help rectify the action. Additionally, borrowers will have the opportunity to hand over the car in a reasonable amount of time before it is actually repossessed.
LoanMart prides itself on being transparent for its existing and prospective borrowers — offering all information up front to the borrower before signing any agreement. Potential borrowers may decline the loan at any time prior to the loan being signed and have no obligation if they decide it's not the right option.