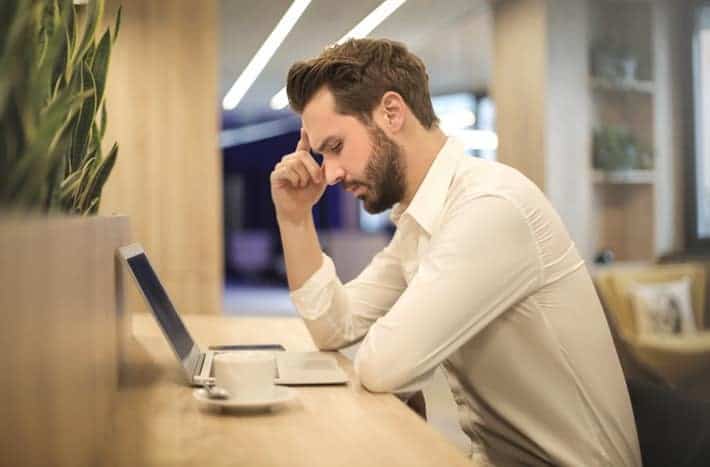 When looking for funding through a traditional loan, credit history can be a huge deal with eligibility.  However, there are all kinds of non-traditional lending for consumers, such as title loans. When looking for funding through a loan in Illinois with bad credit, start with ChoiceCash Title Loans serviced by LoanMart1.
ChoiceCash Title Loans in Illinois could make funding available for all kinds of credit histories, including for those with bad credit1. Here is more information on ChoiceCash Title Loans serviced by LoanMart for Illinois.
Why Are ChoiceCash Title Loans a Good Option for Those with Bad Credit History?
ChoiceCash Title Loans serviced by LoanMart don't focus solely on credit because combinations of other qualifications are considered as well.
Here are a few other factors that are also analyzed when determining eligibility:
The Value of the Vehicle Involved—Like other title loans, the borrower's vehicle will be a main qualifying factor for ChoiceCash Title Loans. ChoiceCash Title Loans use the borrower's vehicle as security against the loan, so a big part of eligibility will fall on its value.
The Income of the Borrower—Instead of focusing solely on credit, ChoiceCash Title Loans use the borrower's income in the approval process. By analyzing a person's income, both eligibility and the amount of lending can be determined by the lender.
The Borrower's Ability to Repay the Loan—Another thing that will be focused on will be the borrower's ability to repay the loan. This will be determined through their income, expenses, and the amount of existing debt that they have.
How to Get a ChoiceCash Title Loan with Bad Credit in Illinois?
Because credit history will not play a huge role with eligibility, the process of applying for a ChoiceCash Title Loan will be the same for everyone, regardless of how good or bad their credit is1.
Here is more information on the process of a ChoiceCash Title Loan in Illinois:
Apply for a ChoiceCash Title Loan—Get in contact with a loan agent via phone at 1 (855) 277-4847, email at customersupport@800loanmart.com, or through the informational loan website to get the process started.
Talk to a Loan Agent about Eligibility—After you apply, a loan agent will talk to you about eligibility and your lending options. If everything sounds good, you can choose to move forward with the process and work together with the lender to come up with a repayment plan that fits.
Get Your Funding—Once the details are agreed upon, your loan agent will then come up with a loan contract which you will need to sign. Afterward, funding will be made available!
The ChoiceCash Title Loan process is just a few easy steps. Anyone, regardless of their credit history, can apply.A knowledgeable loan agent can help throughout the lending process.
What Are the Different Benefits of a ChoiceCash Title Loan for Residents of Illinois?
At this point, you may be wondering how ChoiceCash Title Loans are different than other types of title loan lending in Illinois. Well with a ChoiceCash Loan in Illinois, there could be tons of unique benefits that come with the process2.
Here are a few major benefits customers could receive:
Possibility of a Lower Payment Each Month—One of the most unique things about ChoiceCash Title Loans is that a customer's monthly payment could go down each month2!
Competitive Interest Rates3—ChoiceCash Title Loans start off with competitive interest rates, which is remarkable. Especially when they are compared to similar kinds of lending.
Possibility of Loan Rewards—With a ChoiceCash Title Loan, a borrower may be able to borrow even more funding in the future with the lowered interest rate they have acquired though on time payments2. This will depend on the borrower's repayment history— consider it an exclusive reward with ChoiceCash Title Loans serviced by LoanMart!
When looking at all the benefits and flexibility with eligibility, it makes sense to choose ChoiceCash Title Loans serviced by LoanMart1. They offer so much more than a standard title loan2, or really any other lending that is built for those with bad credit.
When you choose ChoiceCash Title Loan, you can look forward to:
Superior customer service
Competitive interest rates3
Flexibility throughout the loan process
Honesty
Transparency
To learn more about ChoiceCash Title Loans in Illinois, start the easy 3-step process today!
If you are looking for a loan with bad credit in Illinois, things can get a little messy. Most people who do look for lending, will find that there aren't that many options to consider. And the options that are available may come with incredibility high interest rates. ChoiceCash Title Loans serviced by LoanMart are different, as they offer highly competitive interest rates3 and customers could expect exclusive perks and rewards2!