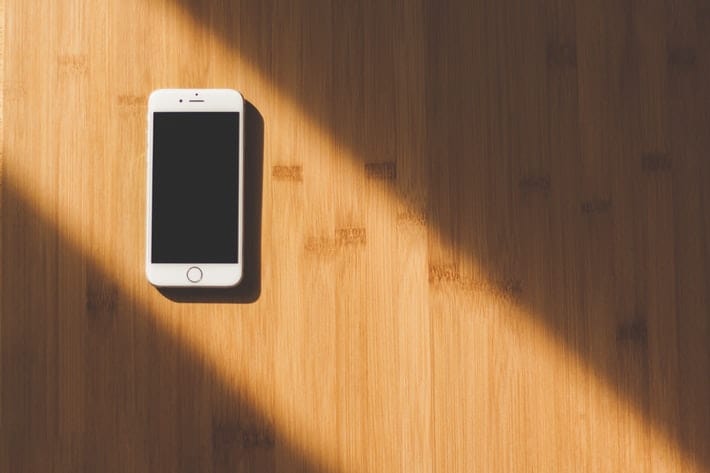 Can I Get a Loan in Memphis over the Phone?
If you're a resident of Memphis, Tennessee, and you are looking to get a loan over the phone, ChoiceCash Title Loans serviced by LoanMart may be an option to consider.
The convenience of applying for a loan using your smartphone is available through ChoiceCash Title Loans!
What is a ChoiceCash Title Loan in Tennessee?
A ChoiceCash Title Loan is simply an innovative title loan that uses your vehicle's title as collateral to secure the loan. ChoiceCash Title Loans are flexible and could offer lower interest rates and longer loan terms1.
By using your vehicle's title as collateral, interest rates may be lower than those of a traditional loan, and you could also obtain funds faster as well1. Traditional bank loans can take weeks to validate, and often have challenging requirements to apply.
How Can I Get a ChoiceCash Title Loan in Memphis, Tennessee?
If you're looking to qualify for a title loan through your phone, ChoiceCash Title Loans has the convenience that you need to get money fast1. You can even apply online on your laptop or tablet!
Qualifying for a ChoiceCash Loan is fairly simple, and only entails three requirements1:
Be 18 Years of Age or Older
Own a Vehicle in Your Name
Have a Steady Source of Income
By meeting these basic requirements, you could be on your way to approval for a ChoiceCash Title Loan and getting the money you need fast1! The next step in the approval process is having all the documents needed to secure the loan, besides the initial requirements.
What Documents Do I Need to Qualify for a ChoiceCash Ttile Loan Over the Phone?
After meeting the initial requirements to qualify for a ChoiceCash Title Loan over the phone in Memphis, there are a few documents required to secure your approval in the loan process1.
To complete the ChoiceCash Title Loan inquiry process, you will need:
A valid government issued photo ID
A pay stub or bank statement to show proof of income
Proof of residency in the form of government recognized mail
Qualifying car title with your name on it
With these documents turned in, you'll be able to conveniently apply for a title loan using your smartphone! Applying can be done easily by taking pictures of your documents and sending them to a loan agent for approval.
The title loan inquiry process also requires undergoing a vehicle inspection. This step can also be easily conducted using your smartphone by taking pictures of the car! This is one of the many conveniences of applying with ChoiceCash Title Loans.
Are Car Title Loans Expensive in Memphis, Tennessee?
Car title loans from ChoiceCash Title Loans are based off of the equity of the vehicle being used as collateral and the ability to repay the loan1. In most states, you are not allowed to borrow over a certain percentage of value, and therefore not a substantially high amount of a loan.
On average, title loans will range from $100 to as much as $5,000. However, some lenders will charge hidden fees, and the interest will accrue when the title is not paid. Fortunately, ChoiceCash Title Loans do not charge hidden fees.
ChoiceCash Title Loans do, however, offer competitive rates in Memphis, Tennessee. Lower interest rates can mean lower monthly payments, so you can avoid high add-on fees and other expenses that other lending options typically tack onto your loan1.
Choosing a lending option that has your best financial interest in mind is important in the title loan process.
Why Choose ChoiceCash Title Loans in Memphis, Tennessee Over the Phone?
When choosing a lending option over the phone, you want to make sure you're in the right hands. With ChoiceCash Title Loans, qualified individuals can receive a multitude of benefits and advantages that cater to unique financial situations. ChoiceCash Title Loans may accept those from different financial backgrounds and offer various benefits to eligible borrowers1.
No Hidden Fees
With other loans, hidden fees are a huge issue. They can make the repayment process of the loan unmanageable and can often lead to ruined credit or vehicle repossession. ChoiceCash Title Loans have no hidden fees for borrowers.
Monthly Payments That Could Get Lower Each Month
When qualifying for a ChoiceCash Title Loan, your monthly payments may start low, and get lower throughout the repayment process2. As a result of decreasing interest over time, you could potentially end up paying half of your first loan payment by the end of the loan.
Longer Loan Terms Available
It is not unusual for most title loans applied for over the phone in Memphis, Tennessee to be shorter length loans that typically last about one year. One of the benefits of ChoiceCash Title Loans is the ability to offer longer loan terms that extend up to three years3! This could greatly assist with your financial situation.
Choosing ChoiceCash Title Loans could get you the fast cash you need when you need it. No more waiting in line at the bank for a traditional loan. Through ChoiceCash Title Loans, take advantage of fast and flexible loan terms1!
Ready to apply? ChoiceCash Title Loans could help you out of that stressful financial bind in Memphis, Tennessee1. Call ChoiceCash Title Loans at 1-855-914-2945 or apply online to get started on the inquiry process!
Other types of funding like unsecured payday loans have short terms and sky high interest rates, but ChoiceCash Title Loans keep your financial success in mind by offering convenient terms and competitive interest rates!2