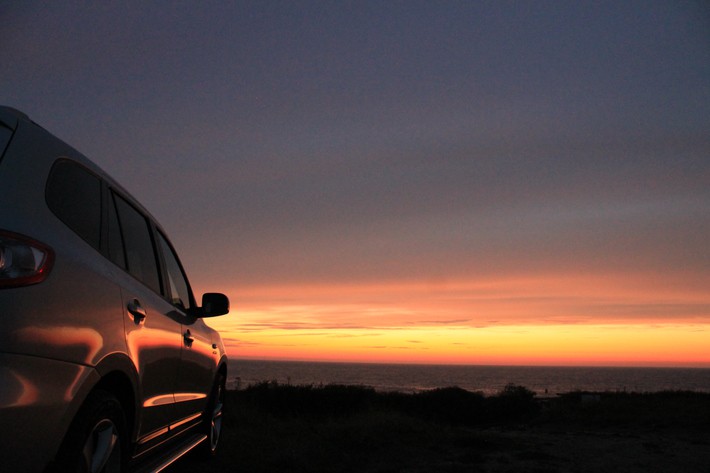 Can I get a PUL in California?
If you're a California resident and you've found yourself holding an unexpected bill, you may be in need of emergency funds. If you need your money in a hurry, you may not have time to go through a traditional bank. However, you may qualify for personal unsecured loan ("PUL") from LoanMart1. A PUL is a loan you can usually qualify for in a much shorter amount of time than a traditional loan.
What is a PUL in California?
A PUL is a type of installment loan where the borrower doesn't need to put up any collateral to the lender. As an installment loan, borrowers are required to pay back a portion of the loan each month, plus any interest and fees that may result. For example, if the total amount of money you need to pay back, principal, interest, and fees, is $1,200 and you have 12 months to pay it back, you will need to pay an installment every month of $100.
How do I get a PUL from LoanMart?
Applying for a PUL from LoanMart is simple. Because LoanMart uses a streamlined application process, upon approval borrowers can potentially receive their money in as little as one business day3. You can get started on the application process here. You'll need a few different types of documentation, things like proof of income and proof of residence.
What are the benefits of getting a PUL in California with LoanMart?
When you are approved for a PUL with LoanMart, you get a number of benefits that are unavailable from most of their competitors:
Live, US-Based Customer Service – Many companies only offer online applications and self-service options after you take out a loan. With LoanMart, if you have questions before getting a loan, during the application process, or after getting a loan, there are LoanMart representatives available to answer your questions by phone seven days a week with extended hours.
LoanMart's Peace of Mind Guarantee4 – LoanMart understands that being suddenly in need of emergency funds can be stressful. Because of this, LoanMart gives borrowers the option to return their funds, no questions asked, within three days of getting your loan.
No Hidden Fees – LoanMart PULs are written to be clear and understandable. Additionally, LoanMart representatives strive to ensure that customers understand their loan terms completely.
No Pre-Payment Penalties – LoanMart encourages borrowers to pay their PULs back early to save on interest if they so wish. LoanMart PULs never have pre-payment penalties.
Can I get a fast loan other than a PUL in California?
You can1. While a LoanMart PUL is a great way to get money in an emergency, if you have a car you may be able to get a car title loan. A car title loan is a personal loan that uses the borrower's qualifying car title as collateral. This means that if they don't pay the loan back, the lender can repossess their vehicle. While this may seem risky, there are a number of benefits:
Better Loan Terms – Because the risk to the lender is lower, they can repossess the vehicles of borrowers who don't pay their loan back, they can offer things like a competitive interest rate or more money compared to unsecured loans1.
Less Emphasis on Credit History – Car title loan lenders may be more concerned with the equity in your car and your ability to pay back your loan than they are with your credit background. Because of this, it can have a lower impact on how much lenders are willing to give borrowers.
You need to be careful however, as you can have your car repossessed if you fail to pay your loan back on time. Because of this, it's vital that you seek out a reputable lender to do business with, LoanMart for example. When you get a car title loan from LoanMart you know they:
Try to Avoid Repossession – LoanMart understands how important your car is. Because of this, they only repossess borrower cars as a last resort.
Practice Good Data Security – LoanMart has numerous electronic and procedural safeguards in place to help ensure that the only people who look at borrower information are those who need it as part of the loan process.
Provide Fully-Online Applications – Some car title loan lenders claim to have an online application, then they still require you to bring your car in for an in-person inspection. LoanMart knows that not everyone has the opportunity to bring their car down to the nearest participating store. Because of this, they generally accept photos of the car in place of a physical inspection.
How do I get a car title loan with LoanMart?
If you've decided to opt for a car title loan from LoanMart over one of their PULs in California, you'll be able to benefit from the same streamlined application process that will allow you to potentially receive funding in as little as one business day3. If you have a car with a qualifying title in your name, you may be eligible for a car title loan of up to $30,0001.
LoanMart has three easy ways you can get in touch. Choose whichever is most convenient for you:
Sign up online without leaving the comfort of your own home
Call LoanMart at 1-877-787-4923
Stop by your local participating store
Once you've decided the best way to get in touch, follow these steps to submit your application:
Apply by filling out the application
Submit your important documents to your LoanMart representative
Review your loan offer1
If you live in California and are looking for emergency funds to cover an unexpected expense, you might want to consider a PUL. Because of the quick application process, it's a great way to potentially get the money you need in a short period of time. And unlike other installment loans, there's no restrictions on what you can spend the money on.