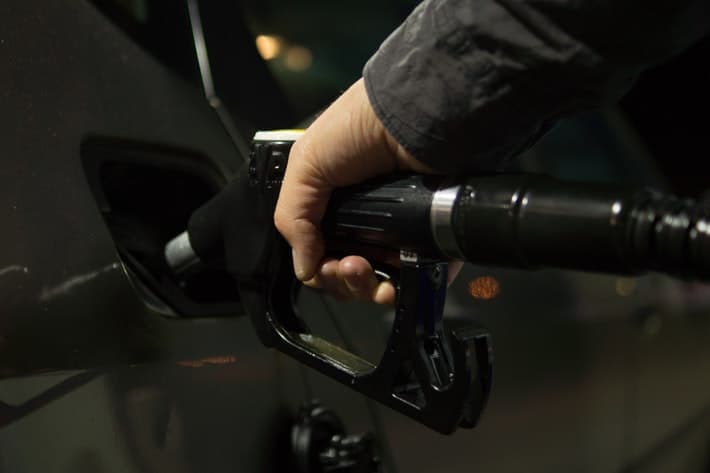 Can I Get a Title Loan in Bloomington, Illinois If I Am on Unemployment?
If you are unemployed in Bloomington, Illinois, and you are wondering if you could qualify for a title loan, know that ChoiceCash Title Loans serviced by LoanMart offer flexible and convenient loan options1.
One of the advantages of choosing ChoiceCash Title Loans is that they help those from all types of financial backgrounds. You may be able to acquire the funding you need despite being on unemployment1.
What is a ChoiceCash Title Loan in Illinois?
A ChoiceCash Title Loan is simply an approved loan that is secured by using your vehicle's title as collateral for funding. As a result of ChoiceCash Loans' competitive rates, low monthly payments, and flexibility, almost anyone could be approved1.  Even those who are on unemployment could qualify for a loan if they meet the requirements.
ChoiceCash Title Loans may be one of the best financial solutions when facing monetary hardship. If you are in need of an alternative loan that is fast and easy to work with, keep reading.
How Can I Qualify for a ChoiceCash Title Loan When Unemployed in Bloomington?
ChoiceCash Title Loans work with individuals from all types of financial backgrounds and are one of the most convenient loan options for those living in Bloomington, Illinois1.
ChoiceCash Title Loans accept many documents as proof of income, such as:
Settlement/Court Ordered Award
Social Security Benefits
Worker's Compensation
While these income sources vary, obtaining funding while on unemployment can still be possible with ChoiceCash Title Loans1!
Settlement/Court Ordered Award
One of the factors in a law suit is that the corporation or individual will try to offer a settlement or court ordered award to shorten hearings and avoid longer trials. Settlements are agreed upon by both parties mediating.  Court ordered awards differ slightly but are similar. They are given when a judge has ruled in trial to give you medical or disability benefits.
Social Security Benefits
After retirement, one of the benefits you can receive is Social Security. Retirement benefits vary from state to state and can often be the result of a pension plan from previous employment. To submit your proof of income to qualify for a ChoiceCash Title Loan, just fax or send pictures of your pension plan statement as proof of income when applying for a ChoiceCash Title Loan.
Worker's Compensation
Worker's compensation is generally a form of insurance, or court ordered award, that provides wages and medical benefits to those who have been injured or wronged while employed. Worker's compensation could also count as proof of income, as a result of being a designated wage provided by your employer in lieu of receiving a regular paycheck.
What Documents Will I Need to Get Approved for Funding in Bloomington, Illinois?
Before getting approved for any loan, one must turn in the required documents for inspection and verification.
To complete the inquiry process, borrowers generally must submit the following documents for a ChoiceCash Title Loan:
A current government issued photo ID
Qualifying title to your vehicle with your name on it
Proof of residence
Proof of income (bank statements, social security statements, etc.)
With these documents ready, ChoiceCash Loans can make the approval process fast and efficient online! Some applicants in Bloomington, Illinois were approved within thirty minutes or less, despite their unemployment status1. 
Why Choose ChoiceCash Title Loans While on Unemployment in Illinois?
If you're experiencing financial hardship in Bloomington and you are on unemployment, ChoiceCash Loans may potentially provide you with the financial assistance that you need1.
ChoiceCash Title Loans have some of the most flexible and convenient options to choose from. Get the fast cash you need, when you need it1!
Monthly Payments Start Low, and Can Get Lower
With ChoiceCash Loans, regular monthly payments may start low, and can get even lower throughout the repayment process2! By the time you make your final title loan payment, you could be paying half of what your first payment was!
Credit Does Not Always Matter
While traditional bank loans heavily rely on credit as the basis for approval, ChoiceCash Title Loans are secured through the collateral of your vehicle's title. In addition, the title loan value is based upon the equity of the collateral and your ability to repay the loan1.
This can mean that credit does is not a major factor in the approval process of an alternate loan!1
No Hidden Fees2
A lot of other title loan lenders burden the borrower with hidden fees that can make the repayment process difficult, and almost impossible. Through ChoiceCash Title Loans, enjoy the benefit of no hidden fees.
If you are unemployed and looking for emergency funds, incredible service, and a fast process, look no further than ChoiceCash Title Loans1!
Ready to get the cash that you need now? Call ChoiceCash Title Loans at 1-855-914-2945 or apply online!
ChoiceCash Title Loans offer Loan Rewards such as competitive terms, a high approval rate, and lowered interest rates throughout the life of the loan.12