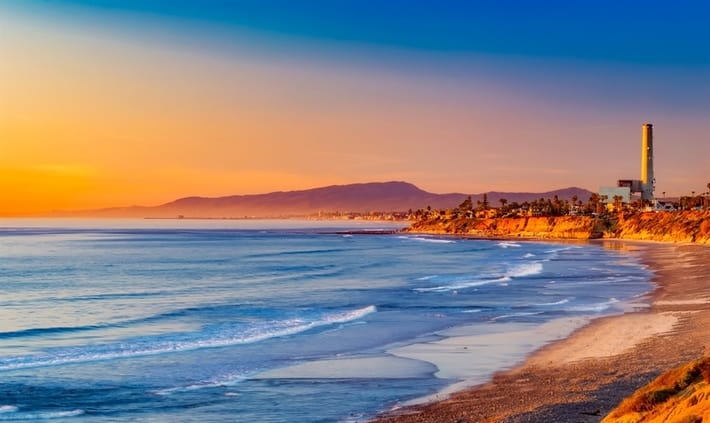 Getting a Car Title Loan in California
Do you live in the state of California and need quick cash? No problem! LoanMart can get you cash when you really need it with a car title loan1. You can pick up your money close to home in as little as one day3!
LoanMart is the largest car title loan lender in the state of California. At LoanMart, we have financed thousands of customers who need cash fast. If you live in California, LoanMart can help you get funding easily and quickly with a car title loan.3
We work with over two hundred participating stores in the state of California.
You can get pick up your cash at any MoneyGram location near you.
LoanMart has helped thousands of people get title loans in California.
We are a great option when you need cash ASAP1.
Work with us and you will enjoy secure, safe, and efficient service every time.
Visit a Local Participating Store
Anyone with a car title can apply for a title loan when faced with financial challenges. Your car will act as collateral for the loan you intend to apply. There are over 200 local participating stores in California, making it easy to get to one near you. A representative will assess the car's value to determine the actual amount you are eligible to apply for. We will help find a solution for you based on your car.
Methods of Receiving Your Title Loan with LoanMart
At LoanMart, we offer customers several ways they can receive their title loans. We strive to ensure that all our clients have the most options when it comes to receiving their money. The process of getting a loan is very simple and pain-free.
Once you provide all the necessary documents, your loan could be processed the same day3. No need to worry about long wait times! After approval there are multiple payment methods available.  Some ways you can get your money from LoanMart include:
MoneyGram
Check
Receiving funds in person
Automatic electronic deposits
LoanMart is the largest provider of car title loans on the West Coast. Any person can apply for a loan from LoanMart comfortably. In just a few clicks you can find out if you are eligible for a title loan to cover emergency needs1.
California Title Loans in Major Cities
Come visit a store near you. With over two hundred participating providers, you can get the help you need in person. Here are some of the major cities with participating stores:
San Diego
Oakland
Sacramento
Los Angeles
San Francisco
… and many more!
Loan Services to Meet your Needs
We provide fast service because we understand the depth of your financial problems. We want to work with you to make financial goals a possibility. Get a free estimate and find out how much you can get1. Our rates are competitive so that you can get a good deal. Loan amounts range from a couple thousand to tens of thousands, based on the vehicle and your ability to repay the loan. It may be possible to get a substantial amount of money with LoanMart1.
Everything is easily accessible online. Check out our application to get a free quote. Our team of experts is on standby if you would like to chat with someone live.
The financial support you need could be just down the street! Get in touch with us today to find out how a car title loan can help you.