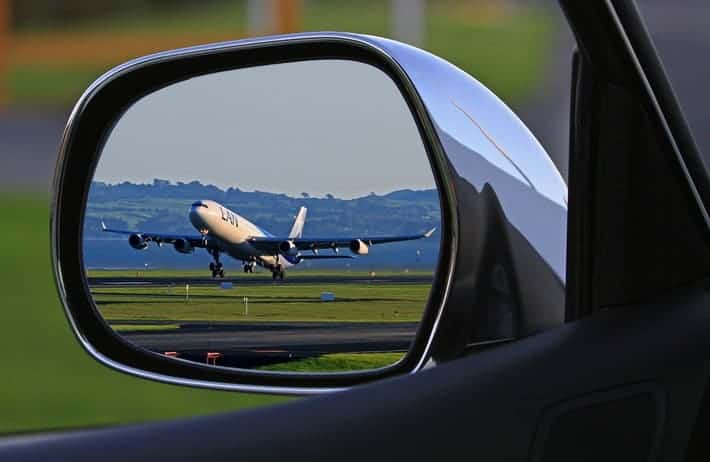 One of the most important concerns when shopping around for the right loan is to know how long the terms are when it comes to repayment.
Fortunately for residents in Evanston, Illinois, ChoiceCash Title Loans serviced by LoanMart makes understanding the loan repayment process easy, and can potentially offer extended loan terms for applicants1.
What is a ChoiceCash Title Loan in Illinois?
ChoiceCash Title Loans are secured title loans that use the borrower's car title as collateral in exchange for funds1. As a result of using collateral to secure the loan, there are certain advantages available to those who are approved. ChoiceCash Title Loans can offer such advantages like extended loan terms, competitive interest rates, and flexible terms1.
ChoiceCash Title Loans have a fast approval process, and eligible applicants in Evanston, Illinois could be approved in less than thirty minutes1!
How Do I Find the Right Loan for My Financial Situation in Evanston, Illinois?
Choosing the right loan for your financial situation is one of the most important aspects of any financial decision. There are a few important aspects to consider when trying to find the most suitable loan.
The Amount You Can Borrow: When looking for the best loan, consider how much you'll need to borrow. Different loans have varying minimum and maximum loan amounts.
The Loan Term: You'll want to know how long you will have to repay the loan. If you need more time to pay the loan back, consider choosing a loan that has extended terms.
The Interest Rate: Another important factor to consider is the interest rate associated with the loan. You'll want to find a loan option that has an interest rate low enough to suit your financial situation.
What Are the Average Loan Terms for a Title Loan?
On average, title loans in Illinois usually have a repayment period of thirty days. This is often not enough time to get your finances in order, and interest can accrue when it is not paid back in full.
Fortunately, there are options such as ChoiceCash Title Loans, which offer borrowers some of the most flexible terms available1. Why look anywhere else for a loan when you could receive up to three years3 for repayment with a ChoiceCash Title Loan!
How Can I Apply for a ChoiceCash Title Loan in Evanston, Illinois?
Residents of Evanston can apply for an innovative and flexible ChoiceCash Title Loans online directly from their smartphone! Before applying, know that there are a few initial requirements that must be met for a ChoiceCash Title Loan.
To apply, you will need to:
Be 18 years of age or older
Have a steady and consistent source of income
Own a qualifying vehicle with the title in your name
During the inquiry process with ChoiceCash Title Loans, you will need to provide the following documents:
A valid government issued photo ID (state ID or driver's license)
Proof of income (bank statement, pay stub, checking account statement, etc.)
Proof of residency (utility bill, lease agreement, etc.)
Qualifying car title with your name
After providing this information, snap some clear photos of your vehicle to perform the vehicle inspection. This will help you receive a loan reflective of your vehicle's equity1.
Why Choose a ChoiceCash Title Loan in Evanston, Illinois?
If you're looking to get a loan fitted to your financial situation, know that ChoiceCash Title Loans offer long repayment terms and the flexibility you need.1
With more advantages than a traditional loan, ChoiceCash Title Loans offer so many perks.
Apply Online: One of the largest benefits of choosing ChoiceCash Title Loans is the ability to apply online at any time!
Keep Driving: Even though you are using your vehicle's title as collateral, you can keep driving your vehicle while making monthly loan payments on time.
More Time to Repay: With ChoiceCash Title Loans, you can receive up to three years to repay your title loan funds3! There's no rush!
Payments Can Drop Every Month: With ChoiceCash Title Loans, consistently paying on time could earn you some innovative loan rewards. You could receive rates and payments that get lower every single month2.
With ChoiceCash Title Loans, get flexible and personalized repayment terms in Evanston1! You may be able to receive the extended loan terms you need in Evanston, Illinois by applying online or calling toll free at 1-855-914-2945.
ChoiceCash Title Loans provide borrowers up to 3 years for repayment.3