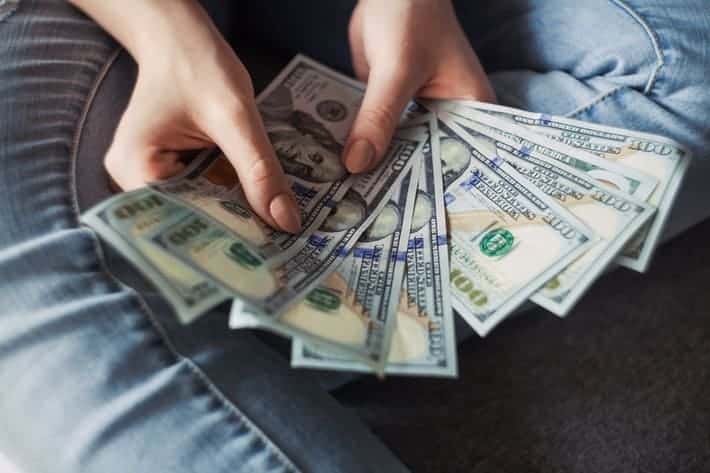 How to Get Fast Cash in Carrollton, Texas
There could be many reasons as to why a person would need fast cash. If a resident of Carrollton, Texas needs fast cash, they may have a few options to consider.
Because of the high monetary amount needed within a short period of time, people may have to look outward to get funding. This will most likely mean acquiring a loan or line of credit. One option available for residents to inquire about is ChoiceCash Title Loans, serviced by LoanMart.
Lending Options to Get Fast Cash in Carrollton, Texas?
When a person has good credit, the great thing is that they may have plenty of lending options available to them when they need fast cash.
Here are a few loan options in Texas for those who need fast cash:
Personal Loan—A personal loan can be used for a variety of different reasons. With this type of loan, getting a few thousand dollars in funding may not be too difficult. Interest rates may vary greatly.
Credit Card—Credit cards can also be another great lending option to consider. With a good credit score, a borrower may not have to pay any interest in the first month or year.
Car Title Loans— Car title loans are secured by the borrower's vehicle title. The lender will place a lien on the car title until the loan is paid back, although the borrower may continue driving their car. The value of the car title loan will be heavily dependent on the vehicle's equity, and since most vehicles have a value of at least $3,000, these may be a good place to start the search for lending.
Secured Personal Loans—Secured personal loans are just like regular personal loans except that they require the use of an asset. A few common assets that people use are cars, boats, jewelry, etc.
Payday Loans—Payday loans are secured using a borrower's paycheck, as they are expected to be paid back within a period of two or three weeks (the average amount of time that most people get their next paycheck). Keep in mind these loans typically only grant a few hundred dollars in funding, although the limit depends on the individual lender.
Home Equity Loans—These loans are secured using the borrower's home. These loans work best for those who may not need emergency funding in a hurry, as a home inspection will usually be required.
Could a ChoiceCash Title Loan Provide Fast Cash in Carrollton, Texas?
ChoiceCash Title Loans serviced by LoanMart are a unique type of title loan available to inquire about online. ChoiceCash Title Loans come with all the benefits of a standard title loan, but with a few additional perks.
Like other title loans, ChoiceCash Title Loans can provide eligible borrowers with quick lending1.
Here are a few reasons why choosing a ChoiceCash Title Loan for funding in Carrollton, Texas may be the best option for you:
The Possibility to Earn Loan Rewards—This is one of the most unique perks about ChoiceCash Title Loans. When a person is paying back their loan in a responsible manner (paying the minimum on time), then they may have access to lower loan payments each month2.
Competitive Interest Rates—ChoiceCash Title loans come with extremely competitive interest rates right from the start.
Flexibility Throughout the Lending Process—One of the best parts of ChoiceCash Title Loans is that they are extremely flexible throughout the process. ChoiceCash Title Loans provide flexibility with eligibility, loan duration, and repayment (the loan may last as long as 3 years3).
Transparency and Honesty—ChoiceCash Title Loans offer transparency and honesty throughout the process. With these loans, borrowers do not have to worry about hidden fees.
To get the ChoiceCash Title Loan inquiry process started in Carrollton, Texas, head over to the ChoiceCash Title Loan website!
When a resident of Carrollton, Texas needs fast funding, they may have a few lending options to consider. One place to start looking is with ChoiceCash Title Loans serviced by LoanMart1!
Your loan's interest rate could actually keep going down over time with a ChoiceCash Title Loan!12