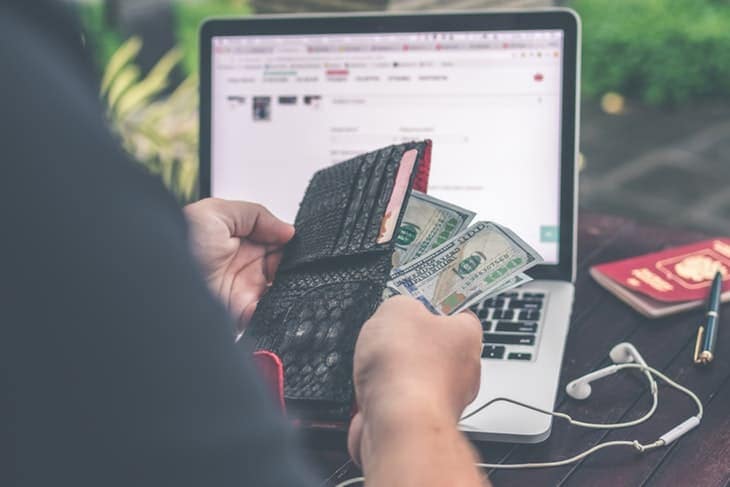 When in the face of a financial emergency, extra funding may be required with as little hassle as possible. Convenience is absolutely crucial!
ChoiceCash Title Loans may be an option for Glenpool, Oklahoma residents in need of convenient financial services1!
Get Convenient Financial Service in Glenpool with ChoiceCash Title Loans!
When you are looking for the most convenient financial services in Glenpool, you may be in luck! By applying for a ChoiceCash Title Loan serviced by LoanMart in Oklahoma, you could receive affordable, emergency funding in three easy steps1!
ChoiceCash Title Loans are available to a wide range of people, with differing financial histories and budgets1! Getting financial help has never been easier in Oklahoma!
Out of This World Benefits for Eligible Oklahoma Folks with ChoiceCash Title Loans
Oklahoma residents living in Glenpool have the option of applying for a ChoiceCash Title Loan–one of the best types of title loans in the nation!
Qualified individuals could take advantage of these great perks:
Those with bad credit might still be approved for a ChoiceCash Title Loan1
The terms with a ChoiceCash Title Loan are considered wildly manageable
If you already have a loan or a financed vehicle, eligibility may still be granted1
There is a significantly greater amount of flexibility with ChoiceCash Title Loans
Borrowers keeping up on their payments could receive smaller amounts every month2
When you borrow with ChoiceCash Title Loans, you receive transparency and honesty
Eligible ChoiceCash Title Loan customers can choose how to receive their funds
With ChoiceCash Title Loans, borrowers receive up to three years for repayment3
ChoiceCash Title Loans offer highly competitive interest rates
You might get offered the chance to take out further funding for the same amount of reduced interest as your present loan you are repaying1, 2
What Documents Glenpool, Oklahoma Customers Should Gather Beforehand
Funding through a ChoiceCash Title Loan is fast and convenient, but Glenpool residents in Oklahoma should get together the following documents before applying:
A qualifying vehicle title in your name
Four personal references
Many photographs of the vehicle from a multitude of angles
Proof of income (paystubs, tax documents, recent bank statements, etc.)
Proof of residence (recent mortgage or rent statements, car insurance, utility bills, or other mail addressed to you at your present residence)
An up to date government-issued photo ID (driver's license, state ID, or a passport)
The Many, Many Uses of a ChoiceCash Title Loan for Glenpool Residents
ChoiceCash Title Loans are appealing for many individuals in Glenpool, Oklahoma in need of funds because funds can be used to cover all sorts of financial emergencies.
Some of the more common uses for convenient funds in Glenpool include:
Relieving yourself from the stress of debt
Making this month's payment for your rent or mortgage
Having funds to pay funeral expenses
Taking care of any bills you have left over from hiring legal aid
Bringing your beloved pet to the vet when they need special care
Taking care of debt from medical care
Acquiring the necessary funding for getting vital vehicle repairs
Making repairs or improvements on a house
Get Your ChoiceCash Title Loan Funds at Your Glenpool MoneyGram!
If you have qualified to get the emergency funding you need with a ChoiceCash Title Loan in Glenpool, Oklahoma, you will have access to further convenience, as there are many ways to pick up the money!
Some of these methods include:
Check
Money Transfer
Direct Deposit
There is yet another convenient method Glenpool residents could make use of if they qualify for a ChoiceCash Title Loan! You can choose to pick up your money through your closest MoneyGram location!
Glenpool Residents in Oklahoma Could Apply for a ChoiceCash Title Loan!
If you are a Glenpool, Oklahoma resident in need of extra funding in a flash, then do not hesitate any longer!
Apply for a ChoiceCash Title Loan serviced by LoanMart, and you could be funded in as little as 24 hours1!
ChoiceCash Title Loans wants to put money in your pocket by lowering your interst by almost 50% as you pay off your loan.2