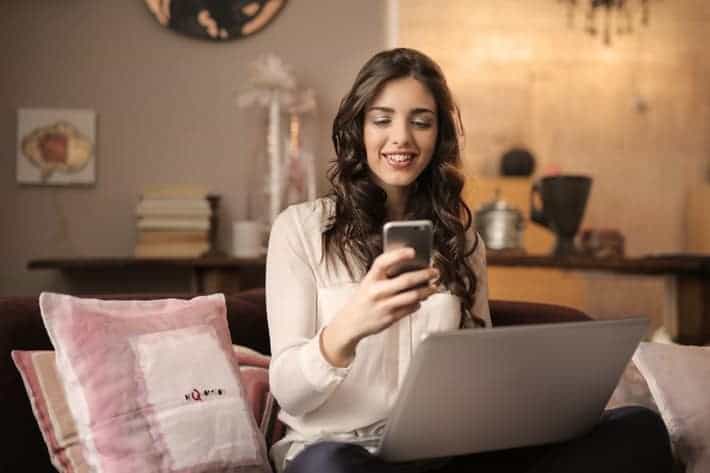 How to Qualify for a Car Title Loan in Oklahoma
A title loan is a type of loan that is secured using the equity of a vehicle as collateral. Many people look to these loans because they make the lending process extremely flexible, fast, and easy. If you are a resident of Oklahoma looking for a title loan, you may be wondering how to qualify for one.
The great news is that title loans are generally pretty easy to qualify for—especially if you apply for a ChoiceCash Title Loan, serviced by LoanMart1!
What Do Oklahoma Lenders Look at When Qualifying an Applicant for a Car Title Loan?
Title loan lenders will pay attention to a few things in order to qualify an applicant for a loan:
The Value of the Car
The value of a car will be based off the make, model, year, mileage, and condition. The vehicle's car will have a significant impact on title loan value and eligibility.
The Applicant's Income
Another important variable that lenders will consider is an applicant's income. Income will be looked at in both monthly and annual terms.
The Applicant's Ability to Repay the Loan
This last factor combines an applicant's income, expenses, and their ability to repay the loan. Carefully examining these factors will give a lender a good idea of whether an applicant will be able repay their loan.
What About Credit History with a Title Loan in Oklahoma?
The unique thing about title loans is that credit history is not generally a huge factor when it comes to eligibility. Some lenders may still want to do a credit check, but simply to verify if the applicant is in credit counseling or has previously filed for bankruptcy.
What Do I Need to Qualify for a Car Title Loan in Oklahoma?
In order to qualify for a title loan, along with the title of a   working car, you will need to provide a few documents to verify factors like income, car ownership, and some personal details.
Here are the documents that most lenders in Oklahoma will require:
A government issued ID (driver's license, state ID, or a passport)
The vehicle's title in the applicant's name
Proof of income (paystubs or bank statements)
Proof of residence (mail or lease/mortgage information)
Four references
Some type of vehicle inspection
These are the general documents that you most likely will need in Oklahoma, but additional documents may be requested for clarification of information.
Will My Car Qualify for a Title Loan in Oklahoma?
When accepting cars for title loans, the good news is that a wide range of cars are typically deemed eligible.
The most common types of vehicles include sedans, minivans, trucks, convertibles, and sports—although some lenders accept RVs and motorcycles.
When it comes to vehicle types that are usually not accepted for title loan lending, they will generally be vehicles like pocket bikes, tractors, ATVs, etc.
Why Start with a ChoiceCash Title Loan for Lending in Oklahoma?
A ChoiceCash Title Loan is a unique kind of title loan, which works similarly to other title loan lending, except it could come with additional perks.
Here are some perks that can come with a ChoiceCash Title Loan in Oklahoma:
Competitive Interest Rates—ChoiceCash Title Loans offer highly competitive interest rates for eligible borrowers. This becomes readily apparent when compared with the majority of similar lending options out there.
Loan Rewards—With steady on time payments, a borrower may be able to earn loan rewards2. One of these rewards could be a low monthly payment that gets lower each month2. While another one could be the ability to borrow more funds in the future1!
Flexibility with Repayment—With a ChoiceCash Title Loan, repayment is extremely flexible. A borrower with a ChoiceCash Title Loan can have up to three years to pay back their loan3. This is three times longer than most other lenders! Along with that, if a borrower wants to pay back their loan early, there are no early payment penalties.
Transparency with Every Step—The ChoiceCash Title Loan agents make sure to be as honest and transparent as possible so an applicant can make a fully informed lending decision. Additionally, a ChoiceCash Title Loan has no hidden fees or large payments to worry about at the end of the loan.
In order to qualify for a title loan in Oklahoma, you won't need that much. In general, title loan lenders will require a few pieces of information and the title of a working car. One place to start looking for a title loan in Oklahoma is with ChoiceCash Title Loans, serviced by LoanMart!
With ChoiceCash Title Loans, lending is easy, fast, and convenient.1