Interest on Title Loans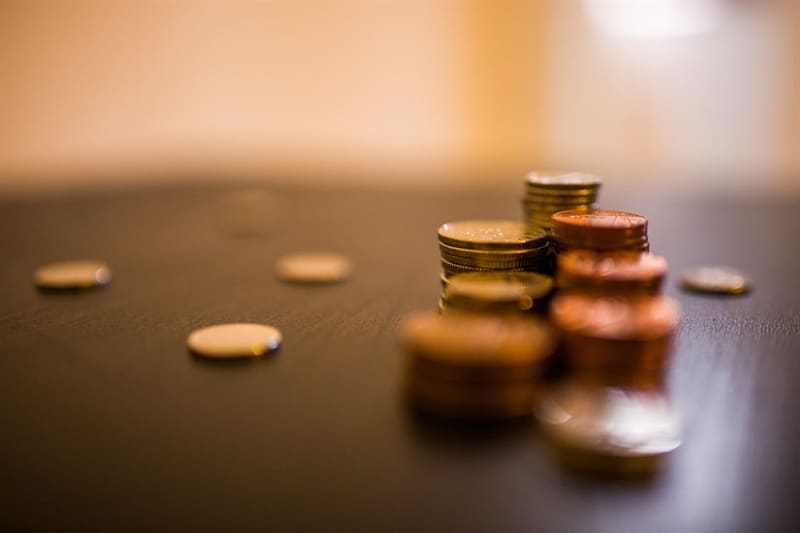 ---
If you've been searching for a title loan online, one of your concerns could be the interest on title loans. Interest is the cost of borrowing money and the amount is decided by the lender. Interest is also the percentage of the principal balance, and not all rates are the same from lender to lender.
When you choose title loans serviced by LoanMart, the rates are competitive to help borrowers get the most out of their loans. Secured loans, like title loans, can offer more competitive interest rates because collateral is used to secure the loan. While you may receive high-interest rates from other traditional lenders, a title loan can be much more flexible in terms of interest rates and approval!1
What are Auto Title Loans?
Auto title loans are a unique type of installment loan that may let you borrow off of your car's equity.1 Equity simply means the difference between what you owe on the car and its current resale value. By using the title of your car as collateral for the loan, you may be able to access cash!
Title loans are secured loans through collateral. Secured loans have different benefits than unsecured loans, including:
More Competitive Interest Rates: If you have applied for a traditional bank loan before, you might have noticed that your interest rates depend on your credit score. The more of a risk you are to the lender, the higher your interest rates will likely be. With title loans and other secured loans, the collateral you use to secure the loan will help offset your risk. The interest on title loans is more competitive!
More Cash: Unsecured loans will often require a high credit score to receive large funding amounts. Title loans, however, may allow you to access up to 50% of your vehicle's value if your income supports it! With a secured loan, you can potentially receive more funding than you would through an unsecured loan.1
Bad Credit? No Problem1: Since you are using collateral to secure the loan your credit is not the most important part of the approval process. While your credit history may be looked at, the equity of your car and your income are much more important factors to a lender.
How Does Interest on Title Loans Work?
Usually, the more of a security risk you are to the lender, the more a lender will charge in interest. Fortunately, loans with collateral such as title loans have lower interest rates because you are less of a risk to the lender.
Each month, your monthly payment is split between paying the interest on your loan and the principal. For example, you borrow $5,000 through a title loan and your loan term is 48 months. If your interest rate is 7%, your monthly payment could be $119 per month. This payment helps pay down both the interest and the principal at the same time. If your loan term is four years, you could potentially end up paying back $5,747 with only $747 paid in interest.
The earlier you repay your loan, the less interest you will pay in the long run! The interest for your loan is determined partially by time. If you receive a lower interest rate, you may be paying less in interest. The best part about choosing a title loan serviced by LoanMart is that there are no prepayment penalties!5 If you have the means to pay off your loan early, your wallet will thank you for saving money on interest.
Why Does LoanMart Have Competitive Interest Rates?
Interest on title loans is the largest aspect of the loan. Interest rates can determine how easy it is to repay the loan. Higher interest rates will hinder your ability to afford the monthly payment and pay your loan off early. With title loans serviced by LoanMart, you won't have to worry about getting charged astronomical rates.1
Title loans have competitive interest rates to help set up borrowers for success!
Borrowers are encouraged to pay early and to pay often. There are no prepayment penalties with title loans serviced by LoanMart.5
How Should I Approach Interest Rates on My Auto Title Loan?
Auto title loans serviced by LoanMart come with manageable interest rates. When a borrower signs a loan contract, their monthly payments are personalized to their monthly income and debt. A borrower will not receive a payment plan that is unrealistic for them! High interest rates can be a burden and will make the repayment process difficult.
The best approach for paying off interest rates on your loan is to:
Pay on Time: On-time payments will help avoid late fees! Late payments will increase the interest that accrues on the account which may make the repayment process difficult for you. If necessary, create a budget reminder sheet to help you stay on top of your payments.
Pay It Off Early: The more you can pay off each month, the earlier you may be able to end your loan contract! The less time you spend in your loan term, the more you can potentially save on interest charges. If your financial situation allows you to repay more and often, it will help you in the long run! Interest on title loans will only accrue when there is an outstanding balance due.
Get a Flexible Payment Plan: With title loans serviced by LoanMart, you will have an opportunity to discuss your financial needs with your loan representative before signing your contract. During this time, you will be able to select loan terms that work best for your budget and lifestyle. Staying within your means can be an easy way to pay off your loan faster!
Why Should I Choose Title Loans Serviced by LoanMart to Find an Auto Equity Loan?
Securing a loan can be difficult if you are not confident with your credit. With title loans serviced by LoanMart, everyone is welcome to inquire, no matter your credit history! Borrowers of a title loan serviced by LoanMart can expect more with their loan:
You Don't Need a Traditional 9-5 to Apply: Many lenders want a borrower to have a traditional 9-5 job to apply for a loan, but not LoanMart! Whether you are self-employed, on Social Security Benefits, or receiving retirement benefits, you can apply for a title loan serviced by LoanMart.
No Hidden Fees or Prepayment Penalties: You should be rewarded for paying off your loan early! Borrowers are encouraged to pay early and pay often because there are no prepayment penalties.5
Get Your Cash Fast: Borrowers that receive approval for a title loan can get their cash in as little as 24 hours!3
How Do I Apply for a Car Title Loan?
Your loan agent is standing by to help you apply for a loan! Saving interest on title loans has never been easier than when you inquire about title loans serviced by LoanMart.
Borrowers that choose to work with LoanMart can apply for their title loan in just three easy steps:
Call Us or Go Online: Here at LoanMart, we work with you and at your own pace. Borrowers can choose between calling a loan representative at 855-422-7412! Or, feel free to go online and fill out a short loan inquiry on our website. It can take just minutes to do and it's open day or night!
Send in a Few Documents: Like any other loan, title loans do require you to submit a few documents to verify items like your identity, your ownership of the vehicle, and your address. Luckily, these documents can be submitted online for your convenience!
Sign Your Loan Contract and Get Your Cash: After sending in your documents for approval, a loan agent will reach out and confirm your status. If you are approved, the last step is to discuss your loan contract and sign it! Borrowers that are approved can choose to get their cash a few different ways:
A Check in the Mail
Direct Deposit
At Any Local MoneyGram
What are you waiting for? See if you qualify for a title loan serviced by LoanMart today by heading over to the LoanMart website to answer a few questions. Your loan quote is always free!