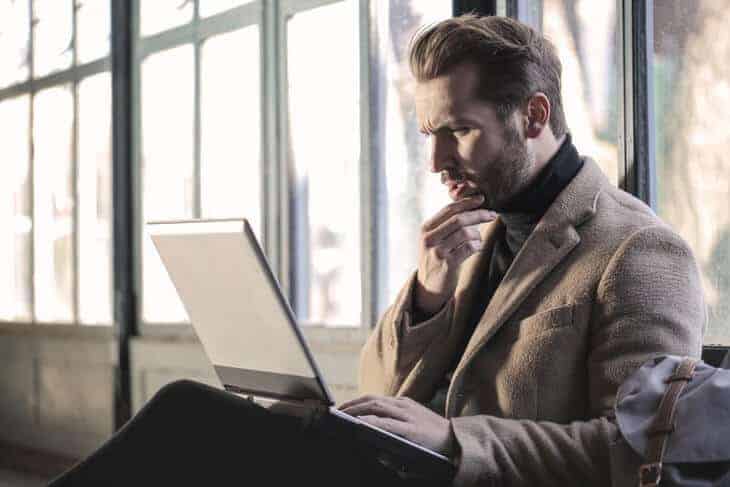 When making a financial decision about loans, investments, etc. it makes sense you might be a little uncertain and intimidated. There is a lot of risk involved in any financing situation. At LoanMart, we recognize and understand your concern. It's responsible if you're asking yourself, "Are car title loans a good idea?" It's a great question.
Car title loans have pros and cons like any other financial decision you could make for yourself. Now it's easier than ever to get a loan. Years ago, you would have to put on your best professional clothes and head to the local bank to ask for a loan. Now it is as simple as going online, like with our online car title loans. But just because loans are more widely available doesn't mean they are all a good idea.
Whether you're in the middle of a financial emergency or not, you have to be careful to work with the right type of lender for the right type of loan for your specific situation. Choosing the wrong one will only leave you with more problems than you began with.
At the end of the day, you're the only one who can decide if a car title loan is right for you. But, we can tell you a little bit more to help you decide and perhaps ease your mind a bit when it comes to auto title loans. We know that they get a bad rap sometimes, so we'd like to clear some things up.
Car Title Loans vs Traditional Loans
There are some risks when it comes to auto title loans that are unlike other kinds of more traditional loans, like those given by a bank. Bank loans are typically unsecured personal loans, which means there's no collateral to guarantee repayment. With auto title loans, your car (or rather, your car title) is used as collateral to guarantee the loan. While car title loans depend largely on the value of your car for approval, banks give approval largely based on your credit score. The banks do this because customers with higher credit scores are considered a lower risk, so they decide to lend to them. However, car title loans tend to take on customers with lower credit scores, so the lender's risk is higher. To compensate for this, the car is used as collateral. Because of the high risk, they also usually charge a higher interest rate on their loans.
Advantages of a Car Title Loan
Get Money Quickly: Depending on how quickly you work with us, we might be able to approve you for a loan and get you money as soon as the next business day1.
Credit Doesn't Matter: Loan approval is based on the value of your car and your ability to repay the loan, so your credit doesn't matter as much with a car title loan. We have approved people with all types of credit in the past.
Keep Driving: Even though your loan is based on your car, we will still allow you to keep your car and drive it while you're paying off a loan with us.
Easy Application: Applying online will only take you a few minutes. We make the process as simple as possible so you can get the money you need as soon as possible.
Disadvantages of the Typical Car Title Loan
Higher Interest Rates: Because of the higher risk for the lender when giving money to a borrower with a lower credit score, title loans need to charge higher interest rates to match the increased risk. This means you would like pay more interest on a title loan than you would an unsecured bank loan.
Possibility for Repossession: Since your car is used as collateral for your title loan if you were to default on the loan, the lender could repossess your car in order to be paid back the full balance of the loan.
Shorter Loan Terms: Many auto title loans out there have shorter loan terms and repayment schedules when compared to other loans. There are a few lenders that require payments be made in only a few months.
Unexpected Fees: There can be high fees for missed or late payments and those can stack up over time making it very difficult to pay off the loan completely. There are a few lenders who even charge prepayment penalties so the borrower can't avoid extra interest by paying early.
LoanMart Reduces the Disadvantages
When you need money, we don't want you to have to deal with so many of these disadvantages. This is how LoanMart cuts down on the cons of title loans:
Competitive Interest Rates: We customize each loan's rate to your unique situation. Even though auto title loans are known to have relatively high interest, we do everything we can to keep our rates competitive.
Excellent Customer Service: If you are worried about defaulting or missing payments, all you need to do is give us a call. At LoanMart, the last thing we want to happen is a repossession. We'll work with you to avoid it.
Longer Loan Terms: We customize each of our customers' loan terms and payment schedules with longer timelines of 12 to 36 months to make repayment more manageable.
No Prepayment Penalties: At LoanMart, we never charge any prepayment penalties so you can feel free to pay off your loan as early as you like to save on interest.
So, Are Car Title Loans a Good Idea?
Only you can decide. Car title loans aren't for everyone, but they are a great solution for some when they are in need. After weighing the pros and cons, it's important to make the best decision for your situation. But, as long as you're aware of all of the terms and responsibilities that this loan option includes, car title loans can be a good idea to get the financial help you need, especially with LoanMart.
At LoanMart, our auto title loans are different. We do our best to minimize the risks of a typical car title loan. Find out more about what we can offer you by beginning the application process now. We'll give you a free quote with no obligation so you can really decide if a car title loans are a good idea for you.