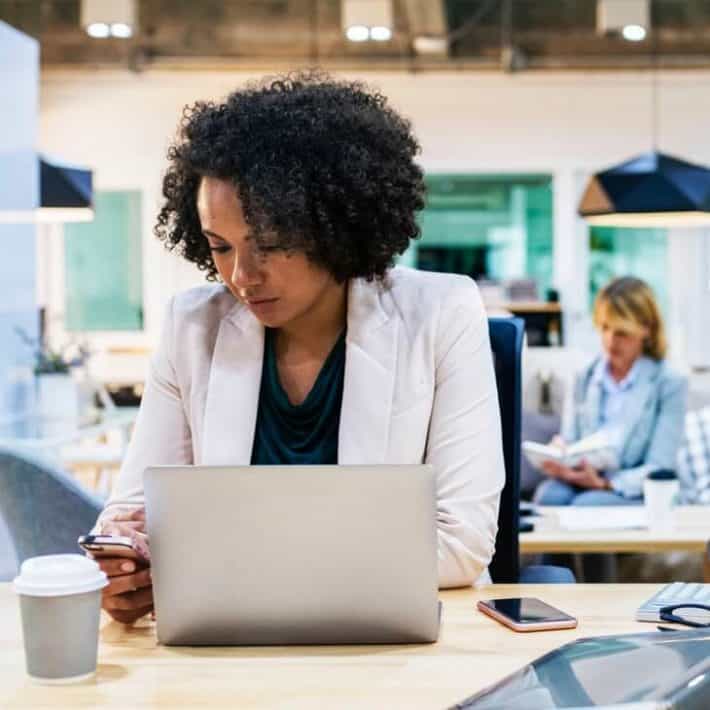 If you are in need of some extra money to get you through the month, obtaining a loan may be a great option in Ohio. When looking for a loan, it's important to always do your research so you may get the best deal possible. After all, you don't want to spend any more money than you have to.
Interest rates are an important aspect to look out for when making big lending decisions. So, you may be curious as to what the interest rates are for auto title loans in Ohio? This article will give an overview of how interest rates are determined depending on the type of loan you choose and how a ChoiceCash Title Loan may get you competitive rates on auto title loans.
How Interest Rates are Determined for Auto Title Loans in Ohio
Interest rates for loans are basically the cost that you pay for borrowing money. They are how lenders make a profit in their line of business. Interest rates are determined using a wide variety of methods depending on the type of loan you are attempting to get.
Generally, interest rates do tend to be higher for clients that pose greater risk to the lender, while those who pose less of a risk tend to receive lower interest rates. Individuals with poor credit tend to be thought of as 'high risk' borrowers. For this reason, so many loans may be hard to qualify for if you have less than perfect credit.
This may be very frustrating if you feel like your score is not representative of your trustworthiness or ability to repay the loan. This is where ChoiceCash Title Loans comes in! This particular kind of loan comes with competitive interest rates regardless of your credit1.
Getting Competitive Rates in Ohio with Title Loans
Car title loans are different from a lot of other kinds of personal loans because they are secured loans. This means that the money is borrowed against collateral. Car title loans use the equity in the borrower's vehicle as collateral for the loan. This secured aspect of car title loans makes them easier to qualify for among subprime credit individuals because the collateral decreases the level of risk for the lender.
Since your credit is less important to the qualifying process with a title loan, you may obtain far more competitive interest rates. But ChoiceCash Title Loans goes even further than that…
Experience Even Better Rates with ChoiceCash Title Loans in Ohio
With ChoiceCash Title Loans, serviced by LoanMart, there is the possibility that your interest rate may decrease over the life of the title loan2. When you keep making monthly payments on time, your interest rate may decrease and your monthly minimum payment may get lower and lower2. By the end of the loan period, you may be paying half the amount you were paying monthly at the beginning2.
The Online Process to Get an Auto Title Loan in Ohio
First Step
The first thing you need to do when you decide to get an auto title loan is fill out the simple online inquiry form at ChoiceCash Title Loans' website! The form will ask you just a few basic questions about your identity, the current state of your finances, and details of your car. This should only take you a few moments and you may apply from any computer, tablet, or smart phone1.
Second Step
A ChoiceCash Title Loan representative will review all your provided information in the initial form and reach out to you to discuss the next steps in the process. They will then request that you send some basic documentation that may help verify all the information and fill in any missing pieces. But you don't even need to leave your home to get these documents to ChoiceCash Title Loans! All you need to do is scan the documents or take pictures of them and then email over the files.
Here are the documents usually required:
Government Issued Photo ID
Title of Ownership to the Car
Proof of Residence
Proof of Income
Four References
Photos of the Car (Front, back, sides, odometer and VIN)
Third Step
Now all that is left is for ChoiceCash Title Loans to do is review all your paperwork and notify you whether you are approved for a car title loan or not. Once you are approved for a title loan with ChoiceCash Title Loans, you may get your money as fast as the very next business day1. You may pick up your approved money when it's ready at any local MoneyGram location that is most convenient for you in Ohio!
So, what are you waiting for? Apply for an auto title loan with great interest rates today in Ohio1!
Get high rated service and the cash you need even if you have low or no credit.1