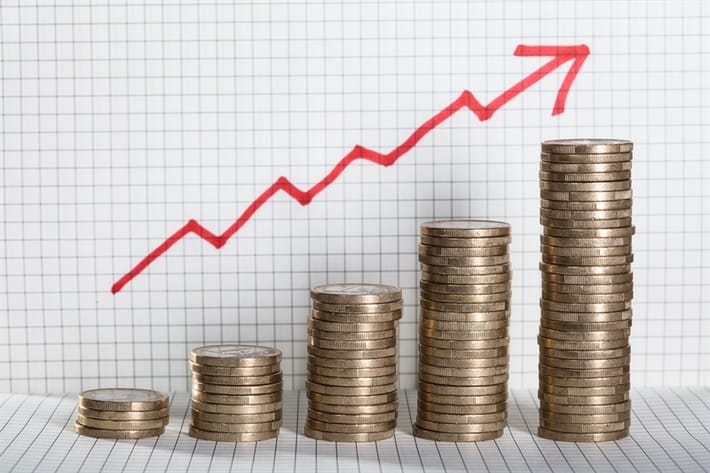 What Are the Interest Rates for Auto Title loans?
The interest rate is the percentage of principal charged by the lender for the use of its money. LoanMart's interest rates are competitive and can help you get the most out of your auto title loan. Our rates are based on several factors including, but not limited, the length of time on the job and the ability to repay the loan.
Our interest rate might be higher than other lenders; however, it's because we are eliminating many factors that would normally not allow you to qualify for traditional loans. Additionally, we have a no pre-payment penalty.
Why Use Competitive Interest Rates?
Interest rates are important to consider when taking out a loan. Having a competitive interest rate means you won't be charged a high amount to take out the loan to begin with.
With LoanMart you don't have to worry because getting an auto title loan with competitive interest rates is our policy. We offer you our best rate possible1.
We are one of the largest loan providers in the west coast. Based on your vehicle and amount needed, we can offer you the best possible strategies to help repay the loan without breaking a sweat.
The bottom line is that auto title loans with LoanMart are very manageable. We are registered in several states for title loans in Alabama, Arizona, California, Georgia, Missouri, New Mexico, South Carolina, and Utah as well as title loans in Orlando. Rules for borrowing vehicle titles might vary from one state to another but as long you have a vehicle registered in any of these states and can prove your ability to repay the loan, your loan will be processed in 24 hours3.
The interest affects costs paid over time when repaying a loan. It will determine how much monthly payments are as well as the length of time needed to repay the loan in full. Better interest rates mean lower payouts. That is why you need to keep an eye on the interest rate for the loan you are borrowing. The best part about having an auto title loan with LoanMart is that we offer highly competitive terms.
Our primary focus is to ensure our customers have options to find interest rates that suit their specific circumstances. Each loan is meticulously computed. That helps monthly payments to not be burdensome.
The Best Approach When It Comes to Interest Rates
Some things you can do to ensure that you meet your financial obligations. Here's how:
Pay off your monthly loan obligations on time. Make sure your payments are submitted on time to avoid late fees.  If you are late with your payments, there is a greater risk of having a higher unpaid loan balance. This may be because of late fees.
Shorten your loan repayment period if possible. This would help you to save lots of money over time that you may have otherwise paid through fees.
What Is the Best Approach to Deal with Interest Rates at LoanMart?
Our team is happy to assist you with whatever questions you may have. Understanding interest rates is important especially when considering the future costs of repayment. You can avoid high interest rates or limit the chance of accumulating costs that you can't afford. Here are some tips:
1.    Pay off Monthly Fees On Time
Pay off your monthly installment payment before the deadline. Making monthly payments on time reduces the burden of accrued interest fees. At LoanMart, we understand the financial problems that people go through in life.  Our customers can speak to LoanMart for a possible payment extension in case of difficulty.
2.    Get a Repayment Schedule That Meets Your Lifestyle
Find ways to reduce the length of the payment period by identifying the best interest rates possible. The more comfortable the monthly payments, the easier time you will have paying the loan. Before signing up for a loan with LoanMart our representatives can explain about how to avoid additional fees. Paying extra on your monthly installment payment can help reduce your payment period overall.
3.    Choose a Flexible Plan 
We help you get the best rates and a flexible plan with manageable payments each month1. Selecting the loan terms that best suit your needs can help you pay off your loan faster and, in turn, you can receive your title back sooner.
If your financial situation allows you to pay more in a shorter period, then go for it. Our experts will help you get the best terms that suit your current employment status and your  ability to repay the loan.
Our experts are on standby to make sure that your loan agreement meets your financial needs. We know how to give you an optimum experience with title loans. You can apply for title loans with confidence online or in person.