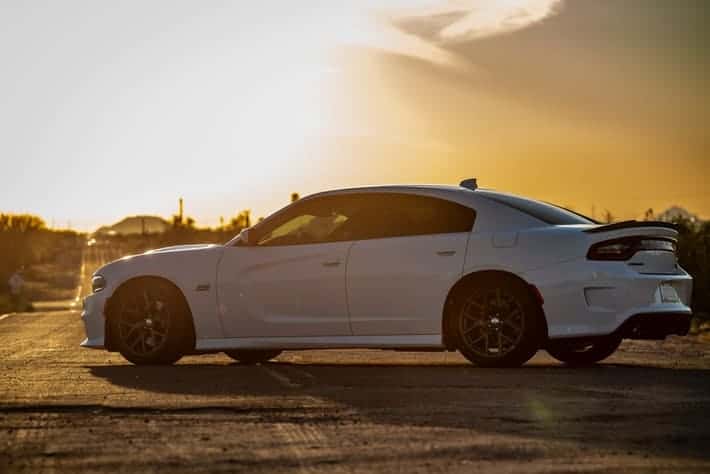 If you're a resident of Champaign and are looking to understand the regulations on title loans in the state of Illinois, keep reading to learn more. In addition, learn about a state-of-the-art title loan known as a ChoiceCash Title Loan serviced by LoanMart!
What is a ChoiceCash Title Loan?
A ChoiceCash Title Loan is simply a title loan with added benefits for borrowers. The loan is secured by using your vehicle's title as collateral in exchange for emergency funds. As a result of using collateral, there are different regulations and advantages for borrowers that are not available with traditional bank loans.
ChoiceCash Title Loans and other methods of alternative loans can potentially be faster to qualify for than traditional loans. Bank loans and personal loans can take weeks to validate, while alternative loans like ChoiceCash Title Loans could make funding available the same day1!
How Do I Qualify for a ChoiceCash Title Loan in Champaign, Illinois?
Residents of Champaign can qualify for a ChoiceCash Title Loan easily in Illinois1. There are a few simple requirements besides the regulations to pass.
To qualify for a ChoiceCash Title Loan, residents of Champaign need to meet a few simple requirements1:
Be 18 Years of Age or Older
Own a Vehicle in Your Name
Have a Consistent Source of Income
By meeting these requirements, you can be well on your way to the next steps in the approval process to getting the fast cash that you need.
Documents for a title loan will vary from state to state, but for Illinois, you will need:
A valid government-issued photo ID
Proof of income (bank statement, pay stub, checking account statement, etc.)
Proof of residency (utility bill, recent mail to your address, etc.)
Qualifying title to your vehicle with your name on it
By having these documents, especially proof of income, the title loan approval process becomes even simpler!
The vehicle whose title is being used as collateral must go through a vehicle inspection to help determine the loan value. As a result of ChoiceCash Title Loans' flexible and easy service, this inspection can be done with your smartphone!
Simply take pictures of all four sides of your car, including the VIN and odometer. In addition, you will be asked to submit details such as the make, model, and year to the loan agent. This inspection will help you get the best loan possible for your particular financial situation1.
Why Choose ChoiceCash Title Loans in Champaign, Illinois?
Residents of Champaign, Illinois can take advantage of alternative loans and the benefits that they offer1. As a result of using an alternative loan that requires collateral, there are certain advantages offered to customers that are not available with traditional loans.
Convenient Long Repayment Terms
It's common for most loans in Illinois to be structured as short-term loans that typically last thirty days or so. ChoiceCash Title Loans offer the advantage of extended loans that can last three years3! Longer loan terms can mean lower payments!
No Hidden Loan Charges
A lot of other lending options in Illinois burden the borrower with hidden fees, which earns them more money but stresses the borrower with costly repayment. With ChoiceCash Title Loans, there is the benefit of not stressing over crazy hidden fees! This makes the repayment process easy and less of a burden.
Credit Does Not Always Matter
While traditional bank loans and personal loans can heavily rely on credit to secure the loan, ChoiceCash Title Loans are secured with the title to your vehicle. This can mean that your credit does is not a major factor in the approval process!
Monthly Payments Start Low and Can Get Lower
When choosing ChoiceCash Title Loans, regular monthly payments can start low and get even lower throughout the repayment process2. By the time you make your final loan payment, the amount could be half of what you initially started paying.
ChoiceCash Title Loans have some of the most flexible options available. With great customer service, an easy process, and fast cash, ChoiceCash Title Loans could be your answer to emergency funding1.
If you need fast cash in Champaign, Illinois, ChoiceCash Title Loans are available to inquire about. You can apply online or call toll free at 1-855-914-2945.
ChoiceCash Title Loans provide borrowers up to 3 years for repayment.3