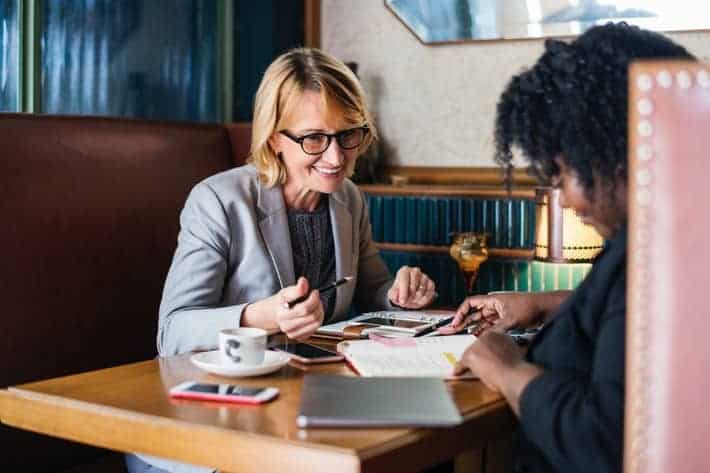 A title loan is a type of loan that is secured with a vehicle. Many people choose this kind of lending because it makes the funding process simple and easy.
If you are a resident of Oklahoma, and are searching for this kind of lending, you may be wondering what documents are required in Oklahoma.
The great news is that there aren't that many documents needed for this kind of lending. Even the required documentation is quite easily accessible.
Here is more information on the documents you may need for a title loan in Oklahoma. You'll also find some information on ChoiceCash Title Loans serviced by LoanMart–a unique kind of title loan available.
Information That Most Title Loan Lenders in Oklahoma Will Ask For?
Here is a general list of some of the documents and information that lenders in Oklahoma may request from applicants:
A valid government-issued photo ID (driver's license, state ID, or a passport)
The vehicle's title
Proof of income (paystubs or bank statements)
Proof of residence (mail or lease/mortgage information)
A few references
Some type of vehicle inspection (this can be done online)
In some cases, a few other documents may be requested for clarification of information.
What Documents Are Required for Title Loans in the State of Oklahoma?
Title loan lenders in Oklahoma may ask for these documents for a few primary reasons:
To Verify Identity
When a person applies for a title loan, it is extremely important for the lender to make sure that the person is who they say they are. This is why a government-issued photo ID, proof of residence, and references are generally required documents.
To Verify Financial Information
An applicant's finances are a huge part of the title loan process. Because title loan lenders do not focus on credit, they need to make sure an applicant's finances serve as a placeholder for their security. To provide proof of income, a borrower may be required to have documents such as bank statements, paystubs, letters of income, etc.
To Verify Information Related to the Vehicle
As mentioned above, title loans are secured by the borrower's vehicle. Because of the significant role that the vehicle plays, lenders generally require a car title. The car title shows who technically owns the vehicle, and it will be used as security for the loan. Some lenders may also ask for insurance information related to the vehicle.
What Are the Next Steps of the Title Loan Process in Oklahoma, once I have all The Required Documents?
Once you have all of the necessary documents, the title loan process in Oklahoma will generally be a three step process:
Applying with a Lender in Oklahoma—The first step is going to be applying, this can be usually be done in-person, online, or over the phone.
Discussing Eligibility—Once a person applies, a loan agent will get into contact with them, and discuss the eligibility process. Once approved, a loan contract will be made up.
Get the Funding—Once an approved applicant decides to move forward with a title loan and signs a lending contract, funding will be made available. The car will legally belong to the lender until the loan is fully repaid.
How Does a ChoiceCash Title Loan Work for Residents of Oklahoma?
As mentioned earlier, a ChoiceCash Title Loan is a unique kind of title loan available for residents of Oklahoma to inquire about. ChoiceCash Title Loans come with an easy three step process and require only a few documents, but they could offer a ton of extra perks.
Here are a few benefits eligible borrowers could receive:
Competitive Interest Rates —ChoiceCash Title Loans start off at highly competitive interest rates compared to similar loans in Oklahoma.
Loan Rewards—One of the most unique aspects of these loans is the ability for borrowers to earn loan rewards with steady payments. One of these rewards could be a progressively lower payment each month, and another is the potential to borrow even more funding while repaying an existing loan1, 2.
Flexible Repayment—Borrowers in Oklahoma could get up to 3 years to pay back their loan3. This is three times longer than what other title loan lenders generally give their borrowers. Additionally, a borrower can choose to pay back their ChoiceCash Title Loan as early as they would like, without any early payment penalties!
An Extremely Convenient Process—The ChoiceCash Title Loan process will involve three steps. However, one huge advantage is that the entire process can be conducted from the comfort of home. No need to travel or spend extra time on an appointment. In addition to this, a loan agent can help with any questions or concerns along the way.
To get the ChoiceCash Title Loan process started in Oklahoma, head over to their website, where an inquiry form can be filled out! Get started with fast, easy, and flexible funding in Oklahoma today!
When looking for a title loan in Oklahoma, a person may be wondering about the documents that they will need for a title loan. The convenient thing about ChoiceCash Title Loans is that not much is typically required in the form of documents—you'll just need some basic information to prove your identity, income, and ownership of the car!
Unlike the inconvenient terms that can come with payday loans or unsecured loans, a ChoiceCash Title Loan comes with comfortable terms starting at 36 months so keeping up with payments is a stress-free experience. 1