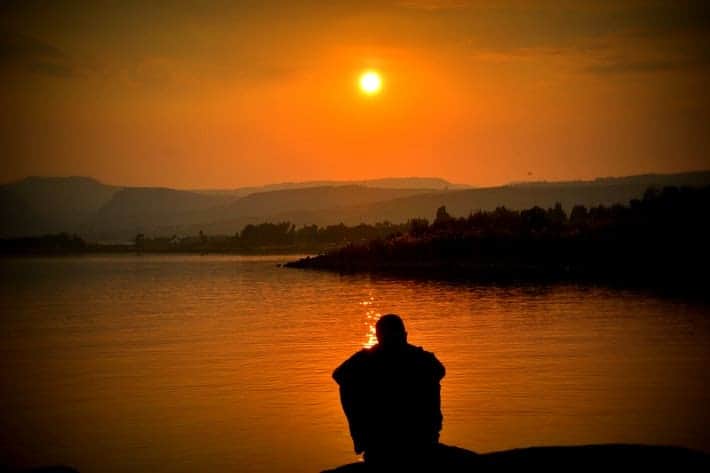 What Happens If I Can't Pay My Title Loan in Chattanooga, Tennessee?
If you have taken out an auto title loan in Chattanooga, but you find yourself in too much of a financial bind to make the monthly payments, ChoiceCash Title Loans serviced by LoanMart could be a financial option to consider.
Rather than worry about vehicle repossessions, there are more ideal solutions that ChoiceCash Title Loans may be able to offer1.
ChoiceCash Title Loans in Tennessee–What Are They?
A ChoiceCash Title Loan is simply an approved title loan that is secured using your car's title as collateral. This innovative title loan can be taken out during times of financial hardship by any eligible Chattanooga resident–no matter their financial background1.
ChoiceCash Title Loans can be the optimal financial solution when considering an auto title loan, as they come with quality customer service and flexible loan terms to suit your budget.
What Options Do I Have When I Can't Pay My Title Loan in Chattanooga?
Rather than have you lose your vehicle, ChoiceCash Title Loans work with you to find the best solution for your current financial situation. Losing a vehicle due to repossession can be devastating to your credit and general income.
There are a few different options to consider before stressing, however!
Through ChoiceCash Title Loans, consider:
Refinancing your loan and acquiring more suitable terms1
Communicating with your loan provider to find a solution
Prioritizing your payments and budget
Selling clothes and electronics online through offer sites
Instead of defaulting on your loan, consider working with ChoiceCash Title Loans to refinance your loan1. Even if your car title is already held by another lender, ChoiceCash Title Loans may still be able to help refinance your loan and help you out of your financial bind.
Through refinancing, you may be able to obtain lower interest rates and longer loan terms to help ease the burden of repaying the loan1.  With ChoiceCash Title Loans' competitive rates, you could obtain lower monthly payments that work to help ease your financial situation.
You may also want to communicate with your lender. It normally will cost more to have your car repossessed and towed away. By talking to a loan agent, you may be granted a loan extension, or in the case of ChoiceCash Title Loans, the option to refinance the loan1. This loan modification can help you avoid default and repossession, high fees, and a massive hit to your credit if you act early.
In addition to communicating with your lender and considering refinancing, start prioritizing your payments by creating a monthly budget. Hopefully, you will realize that you are short on funds before the payment is due, and you can act before any late payments or charges can accrue.
How to Budget Your Finances
The best way to form a budget is to separate the necessities from the non-necessities. Examples of necessities can be rent, groceries, and utility bills. Non-necessities will be movie tickets, extra clothes, and eating out. By having a strict budget, you'll be surprised how much you are able to save! A weekly lunch or two may not seem like much but ordering takeout can quickly add up!
Prioritize necessities, and find out exactly how much your income is, as well as how much you are spending per month. Avoid unrealistic and unnecessary purchases until you have allotted money for the important bills. And start saving as much as you can for a nest egg to use for an unexpected financial bind.
Another option is to start selling items such as lightly worn clothes or gaming consoles that aren't getting as much use. This is an option to consider when you want to generate more income and prioritize repaying your title loan.
How Do I Refinance My Title Loan in Chattanooga, Tennessee?
Refinancing your title loan can be simple through ChoiceCash Title Loans1. It's an easy three step process that requires minimal effort and no added stress.
If your car title loan is held by another lender, ChoiceCash Title Loans may be able to pay the remaining balance and apply it towards a new refinanced title loan1. This will allow you to acquire a new interest rate and repayment plan. If your current interest rate is too high, and it is hindering you from paying your title loan on time, ChoiceCash Title Loans may be able to help.
Why Choose ChoiceCash Title Loans in Chattanooga, Tennessee?
If you're a resident of Chattanooga, Tennessee and you find yourself unable to make your title loan payments, ChoiceCash Title Loans may offer you the financial support you need1. This advantageous opportunity may just help ease your financial burden!
Longer Loan Terms
One of the advantages of choosing ChoiceCash Title Loans is the ability to refinance your current loan and have the ability to extend the loan terms1. While it's usual for most title loans to be short term–about 30 days–ChoiceCash Title Loans offer borrowers up to 3 years to repay3.
No Hidden Fees
It's common for most title loan lenders to use hidden fees, which can burden consumers and make the repayment process even harder. Through ChoiceCash Title Loans, hidden fees are not something to stress over!
Lower Interest Rates
One of the additional advantages of choosing ChoiceCash Title Loans is the lower interest rates when refinancing.1 Additionally, during the repayment process, your interest rate could be reduced to half just for paying your loan on time2!
Apply for a ChoiceCash Title Loan Today in Tennessee!
When choosing ChoiceCash Title Loans to assist with your loan refinancing, you may be able to take advantage of all these incredible benefits1!
Ready to refinance your title loan in Chattanooga, Tennessee? Call ChoiceCash Loans at  1-855-914-2945 or apply online today!
ChoiceCash Title Loans are an innovative way to get you the money you need, while also saving you money on your loan over time.2