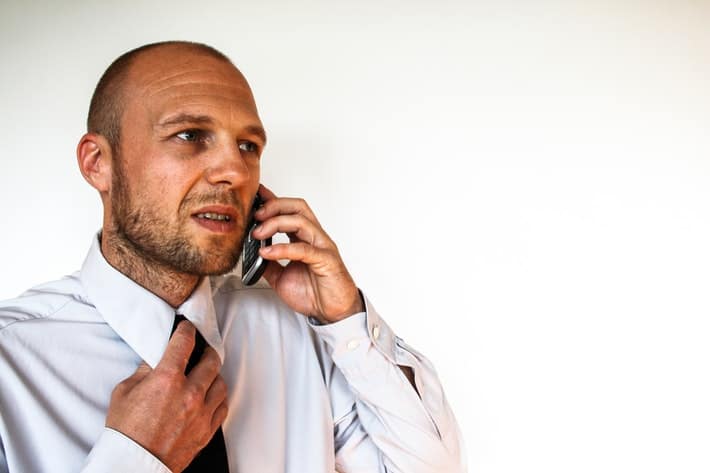 If you are a resident of Orland Park, and have taken out a title loan, one of the things you may be thinking about is what happens if you default on a car title loan? Before committing to a title loan in Illinois, it is important to know how things work in case of default.
Here is more information on the general process that occurs after default on a title loan in Illinois. Along with that information, you'll find details on a unique kind of title loan–ChoiceCash Titles Loans serviced by LoanMart.
What Are the Main Consequences After Default on a Car Title Loan in Illinois?
If you are unable to pay back your title loan in Illinois, and you fall into default, the lender will have the right to repossess your car.
In the state of Illinois, the lender must inform their borrower about repossession and give them a chance to turn the car over themselves. Once the car is repossessed in Illinois, the lender has the right to sell that car to get their funds back.
It is important to keep in mind that lenders in Illinois have the right to repossess the car, even if a borrower misses a payment on their loan or violates any conditions of the contract regarding the car.
Something to Keep in Mind with Title Loan Lending in Orland Park
Although repossession may sound a little alarming, it is important to keep in mind that for most title loan lenders, this is generally the last step they want to take. And in many cases, they will work something out with the borrower before going straight to claiming the car.
What Are the Steps One Can Take to Avoid Default in Orland Park, Illinois?
There are definitely a few things a potential borrower/current borrower can do to avoid defaulting on a title loan.
Here are a few basic steps to consider:
Keep Communication Open and Honest with the Lender
If anything changes with your finances while repaying the title loan, it is extremely important to keep your lender informed. This includes an anticipated late or missing loan payment. By giving the lender a heads up, you give them time to offer alternative solutions.
Consider Refinancing the Loan
If you find that a title loan is just not for you, or you are unable to afford the monthly payments, consider talking to your current lender about refinancing–or find an alternative lender to acquire a refinanced loan.
Make Sure You Can Afford the Monthly Payments Before Signing a Contract
This is one of the easiest steps a borrower can take in order to order to protect themselves from default and eventual repossession. Before signing a title loan contract, it is important to go over the terms. Consider whether the monthly payments will fit comfortably within your budget.
What is a ChoiceCash Title Loan and Why is it Better than Other Options?
A ChoiceCash Title Loan is a unique kind of title loan. This type of loan offers unmatched flexibility and convenience, which helps decrease the likelihood of default.
Here are a few ways that ChoiceCash Title Loans make the lending process flexible for eligible borrowers in Orland Park:
Up to 3 Years to Repay the Loan
Residents of Orland Park who choose a ChoiceCash Title Loan for lending can receive repayment terms that last 3 years3. This is three times longer than the average title loan lender.
Loan Rewards in Orland Park
With a ChoiceCash Title Loan, borrowers who make payments on time can look forward to loan rewards! One of these rewards could be a lower payment each month2. In addition, eligible borrowers could apply for more funding if they need it.
Exceptional Customer Service
ChoiceCash Title Loan agents are helpful, understanding, and honest. If you have questions or concerns, feel free to speak to an agent through phone or email.
Low Monthly Payments in Orland Park
The monthly payments for a ChoiceCash Title Loan are kept low compared to many other similar lenders in the industry!
To get started with a ChoiceCash Title Loan in Orland Park, Illinois, simply head over to the ChoiceCash Title Loan website and fill out a short inquiry form.
Before taking out a title loan, it is important to know what happens when you default on a loan. In most cases, lenders in Illinois offer borrowers some options before repossessing the car. However, it is also important to know that there are several steps available to avoid default.
If you're looking for a convenient loan with payments that can get lower and lower2, check out ChoiceCash Title Loans!