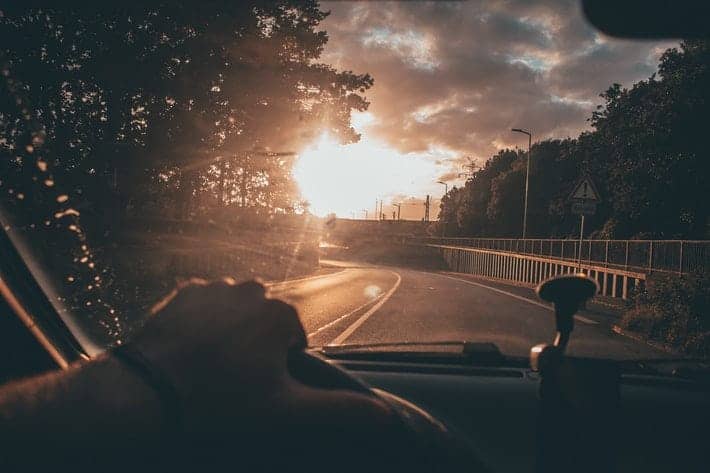 An auto title loan is a type of secured lending which uses the borrower's vehicle title as collateral against the loan. Many people across Illinois look to these loans because they offer flexibility with eligibility and make the lending process both fast and easy!
When looking for an auto title Loan in Des Plaines, Illinois, one detail that will come up with the process is the car title and the lien that will be placed on it.
Here is more information on liens when acquiring an auto title loan in Des Plaines, Illinois. Along with that you'll find information on a unique kind of title loan–ChoiceCash Title Loans serviced by LoanMart.
What is a Lien and How Will It Impact an Auto Title Loan in Des Plaines, Illinois?
A lien is simply the legal right to an asset. When a lien is placed on a vehicle title, this could mean a few different things, such as:
1) The Vehicle Has an Existing Title Loan on it
2) The Vehicle Is Being Financed
3) The Vehicle is Being Leased
In any one of these scenarios, acquiring an auto title loan is made a little more complicated. There are generally two routes that title loan lenders take when they are working with an existing lien on a vehicle title:
1) Decide to Not Work with an Applicant
There are some title loan lenders who will simply refuse to work with an applicant if they have a lien on their car title. While other lenders may be willing to refinance an existing loan/lease.
2) Work with an Applicant Despite the Lien
There are some lenders that are more flexible and will be willing to consider an applicant even if their vehicle title has an existing lien.
Keep in mind that in some cases, an applicant may not be eligible to borrow the amount needed to take over an existing lease/loan, and so they won't be able to take out a title loan on that specific vehicle.
Will There Be a Lien on My Car Title When I Take Out an Auto Title Loan?
When a person takes out an auto title loan using their vehicle, the title loan lender will add their name (a lien) to the car title.
There are a few reasons as to why this occurs:
The Car Legally Belongs to the Lender—The lien on the car title essentially shows that the lender owns the vehicle–temporarily. Once the auto title loan is repaid in full, the lien is removed from the car title.
Prevents the Borrower from Selling the Vehicle—In most cases, title loan lenders will allow a borrower to keep and drive their vehicle while repaying their loan. To prevent a borrower from selling the vehicle, a lien is placed in the car title.
Allows for Action Against Default—If a title loan is not repaid pursuant to the agreement the customer signed, the account may go into default. The lien allows the lender to legally reclaim the vehicle and sell it if the borrower cannot keep making loan payments.
When Will the Auto Title Loan Lender Remove Themselves from The Car Title?
A lender will remove themselves from the car title when the loan is paid back in full. This includes the principal amount, interest, and any fees that accumulate throughout the life of loan.
The actual removal process of the lien will be done at the Department of Motor Vehicles and may require paperwork from the lender.
What Is a ChoiceCash Title Loan and Why Choose One for Lending in Illinois?
ChoiceCash Title Loans, serviced by LoanMart, are a unique kind of title loan. They are available for residents of Des Plaines, Illinois, to inquire about.
Here is more information on what makes these loans so unique from other kinds of title loan lending in Des Plaines, Illinois:
Competitive Interest Rates—With a ChoiceCash Title Loan, the interest rates are highly competitive! This becomes especially apparent when looking at other lending options in Illinois.
Loan Rewards—One of the most unique features of a ChoiceCash Title Loan is that it could come with loan rewards. One of these rewards is the possibility of a lower payment each month2. The other reward could be the ability to borrow even more funding at a low interest rate1!
Flexible Repayment for Residents of Des Plaines, Illinois—With a ChoiceCash Title Loan, borrowers can get up to 3 years to repay their loan3. Along with that, there are no penalties or fees for paying back the loan early.
To get started with a ChoiceCash Title Loan in Des Plaines, Illinois, simply head over to the informational webpage. Fill out a short inquiry form and discuss eligibility with a loan agent. Once approved, auto title loan funding could be made available in as little as 24 hours1!
When looking for emergency money in Des Plaines, a person may wonder what a lien on an auto title loan means. The lien on a car title proves ownership of the vehicle. For those looking at obtaining an auto title loan, the lien will be a large part of the process!
With ChoiceCash Title Loans, you do not have to worry about being hammered with prepayment fees, balloon payments, or any hidden fees!2