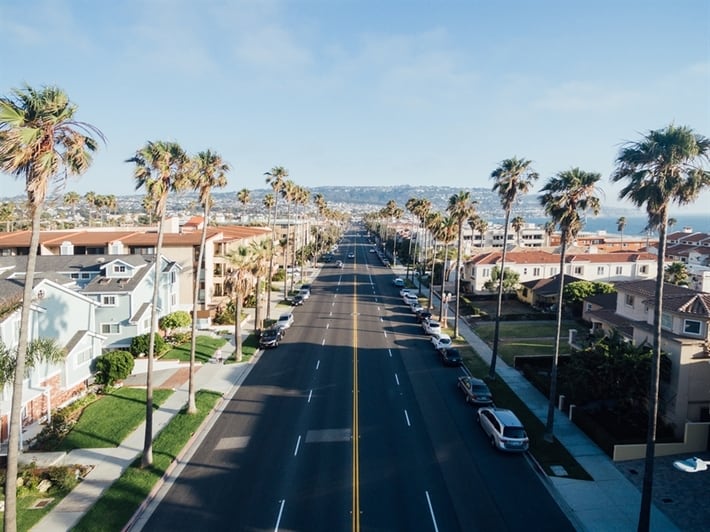 What is the California Loan Impound Disclosure and Waiver?
In the state of California, there is a document that's called the "California Loan Impound Disclosure and Waiver" that you need to know about. What is the "California Impound Disclosure and Waiver" and how does it affect your ability to get a car title loan? If you are not getting a car title loan in the state of California, then it does not affect you and your ability to get a car title loan. This does not apply to car title loans in Oklahoma City, for instance.
The California loan impound waver and disclosure is a document required by the state of California that allows the lender to require an impound account. An impound account is also referred to as an escrow account. The document says that the Lender may establish an impound account. The document is a disclosure for all California loans. The document states that the lender will pay interest on money deposited into the impound account as required by law. Certain conditions may apply and is the loan does not meet the conditions as outlined in the document, the borrower may not require establishing an impound account.
Do you need to get a waiver?
It's a part of California law as far as lending laws go. California has many regulations when it comes to lending and it makes lending safer for everyone. It assures the lender and the borrower are protected and everyone is getting paid, fairly.
Escrow waivers are made so that lenders may waive escrow requirements for a borrower, provided that the conditions of the waver remain in the legal documents. While this means you, the borrower, do not need to set of an escrow account, this also means you are liable for any payments that the escrow would cover. Do you need the waiver if you have a clear title? Even if you have a clear title, you still have expenses you would pay if the title were in your name, such as insurance and taxes. Even if you decline having an impound account set up, you still need the waiver because you need to show that you are electing to pass on an escrow account and you were notified about the waiver.
While this sounds complicated, it really isn't. It's just letting the lender know that you take responsibility for any outside payments you might still have on the car, such as insurance or taxes. At LoanMart, we want the car title loan process to be easy for you to understand. We also want the process to be simple.
What do I need for a car title loan?
When you are in need of money and you need a lender, who can guide you through the process, we recommend going with LoanMart. We, at LoanMart, have been a leader in nontraditional lending for many years. We recommend satisfying your lending needs with us because we have been helping over 250,000 customers2, such as yourself, since 2002.  With so many years of experience, we are able to handle all sorts of questions and help out with all sorts of monetary needs. After so many years of lending, we have learned to streamline the process into three simple steps
You give us a call at 1-855-422-7412, visit us at any of our participating stores, apply online on LoanMart's website and even use your mobile device using our LoanMart Mobile App
You can get approved on your title loan in as little as 24 hours.3
You will be paid with either a check, in person at a participating LoanMart store, electronic money transfer or through participating MoneyGram stores
How to Submit your Documents
We have also made it simple for you to submit any documents you may need to apply for car title loans in Lexington and other cities. We have tools in place for collecting your documents and agents available to help you submit them. We have several ways you can send them to us:
Email them to imdocs@loanmart.com
Text a picture of them to 1-818-315-8741
Drop them off at any participating store location
Our agents can help you prepare your documents and answer any question when you are ready to submit your car title application. If you have any questions about the process, give LoanMart a call at 1-855-422-7412, visit us at any of our participating stores, apply online at our LoanMart website or use your mobile device to apply with LoanMart Mobile Application. We are ready to help you apply, and help you begin the application process whenever you are ready and get cash when you need it.