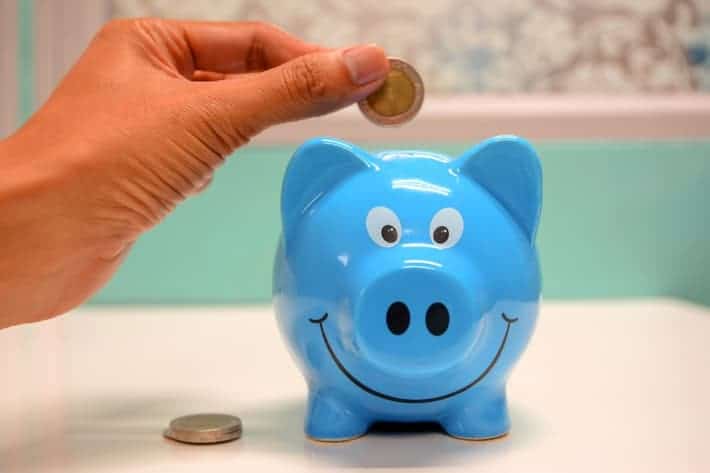 What is the Interest Over Time for a Title Loan in Rockford, Illinois?
Searching for the right loan for your financial situation can be daunting. There are a ton of factors to consider when finding the right loan for you. Factors to keep in mind include the interest over time, the length of the loan, and the best value for the loan you borrow.
Fortunately for residents of Rockford, Illinois, ChoiceCash Title Loans could be an excellent solution to most unforeseen financial emergencies1.
What is a ChoiceCash Title Loan and Are They Available in Illinois?
A ChoiceCash Title loan is a type of title loan that is acquired by using the vehicle's title as a form of collateral in exchange for funds1. The vehicle's title will be returned once the loan is repaid in full but know that you are still able to drive your vehicle while making monthly payments on the loan.
This awesome perk, along with other desirable benefits, make ChoiceCash Title Loans a great advantage for eligible borrowers. ChoiceCash Title Loans can offer benefits like extended loan terms, potentially lower interest rates, and flexible loan options.
ChoiceCash Title Loans offer an easy approval process that starts with a 5-minute inquiry1. After an inquirer has been deemed eligible by a loan agent, approval could be gained in as little as thirty minutes!
How Does Interest Work Over Time with a Title Loan in Rockford, Illinois?
Interest is basically a form of compensation for the act of borrowing funds. When borrowing money, you will need to repay the loan you borrowed in addition to the interest that accrues on the loan. Interest is calculated as a percentage of the loan, and will be paid back with the loan amount through scheduled monthly payments during the repayment process.
The factors that affect the interest rate include:
The calculated interest rates
The amount of the loan
How long it takes to repay
With a higher interest rate, you may end up having to pay more in the long run. To find out the interest of a loan, the easiest way to calculate it is by using the annual percentage rate ("APR"). The APR can be a better measure of the total cost of the loan, as it can include additional fees if applicable. At the beginning of any loan, the amount of interest that accrues is generally the highest.
The APR is calculated by dividing the total finance charge by the amount of the principle loan. Then, simply multiply the result by 365, and divide the result by the term of the loan. Finally, multiply the result by 100. This will give you a better idea of what interest you will be paying during your loan repayment process.
Generally, secured loans have lower interest rates than unsecured loans. Through the approval process, an interest rate is secured, and the monthly payment amounts are calculated for the borrower.
How Can I Find the Lowest Interest Rate in Rockford, Illinois?
One of the most important aspects of finding the right loan for your financial situation is to find a loan that offers flexible options and lower interest rates.
With ChoiceCash Title Loans, the interest rate is kept highly competitive due to up-to-date market analysis. And best of all, diligent repayment could earn you exclusive loan rewards that leave more money in your pocket.
By paying on time each month, the interest rate could steadily decrease each month during the repayment process of the loan2. This means having to pay less money each time you make a loan payment! By the time you make your last loan payment, you could be paying half of your first loan payment.
This can be a great advantage to those looking for an affordable loan with great interest rates in Rockford, Illinois.
Why Choose ChoiceCash Title Loans in Rockford, Illinois?
Finding the right loan for your financial situation can mean securing your financial freedom or struggling to get back on your feet. With ChoiceCash Title Loans, there are a ton of benefits you could acquire that would help you regain financial stability and peace of mind1.
Get Your Money Faster: With ChoiceCash Title Loans, the approval process can be a lot faster than traditional loans. If you need cash now, know that ChoiceCash Title Loans has approved eligible residents of Rockford, Illinois in less than 24 hours!
Apply Online: One of the great benefits of ChoiceCash Title Loans is the ability to apply straight from your smartphone at any time! There's no need to spend hours waiting at the bank for loan approval when you have the choice of applying online!
Keep Driving: Even though you are using your vehicle's title as collateral, you can keep driving your vehicle while repaying your loan. No need to rely on friends or Lyft to get around!
Payments Can Drop Every Month: With ChoiceCash Title Loans, you could pay less every month throughout the repayment process2. By the end of the loan, your final payment could be half of what you initially started paying!
If you need fast cash today and want some of the best interest rates over time in Rockford, Illinois, don't hesitate to apply for a one of a kind ChoiceCash Title Loan!
You could receive the emergency funds you need to resolve your current financial situation today1. One of the best ways to get started on the title loan approval process is to apply online or to talk to a helpuful loan agent by calling (855) 277-4847.
Get your ChoiceCash Title Loan online and you don't even have to leave your home.