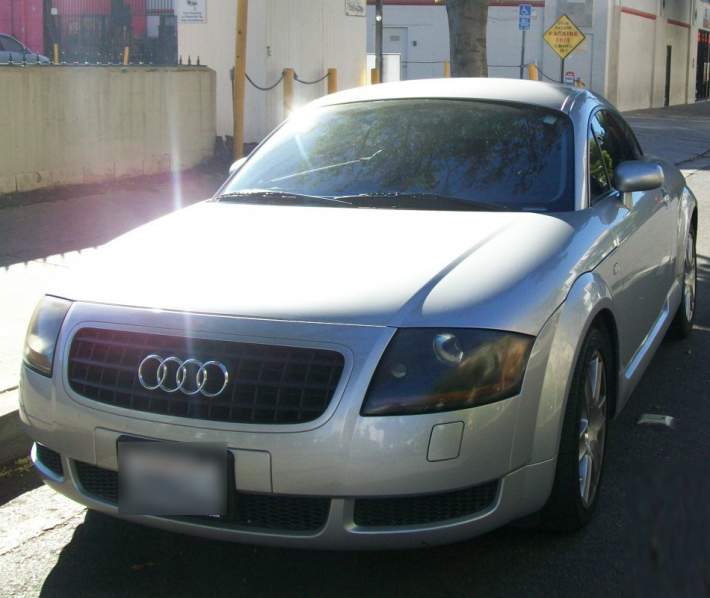 What Kinds of Cars are Accepted for Title Loans in Oklahoma?
Financial hardships can strike anyone, at any time. When a costly and unexpected bill or expense comes up, a title loan could be your financial solution. But if you have an older car, you might be hesitant to apply.
ChoiceCash Title Loans, serviced by LoanMart, accepts a variety of cars for title loans in Oklahoma1! Learn more details about the title loan process below.
ChoiceCash Title Loans Accept Many Kinds of Cars in Oklahoma!
In the state of Oklahoma, ChoiceCash Title Loans generally accept many different kinds of cars1! The borrower's qualifying car could be old, new, classic, sporty, or anything in between!
This flexibility is provided so that even more people could be approved to receive the extra funding they need when they are in need of it the most1!
Get Some Big Benefits with a ChoiceCash Title Loan in Oklahoma!
ChoiceCash Title Loans are not just another traditional title loan. Oklahoma residents could make use of incredible amazing perks if they apply and get approved.
Some advantageous benefits include:
ChoiceCash Title Loans offer customers a great deal more flexibility than other types of lending
Customers borrowing a ChoiceCash Title Loan could end up having far more time to repay the loan—up to 3 long years3!
Interest rates could end up going down every month as you make all your monthly title loan payments on time and in full2
Even individuals who are currently dealing with bad credit might still be able to qualify for a ChoiceCash Title Loan1
ChoiceCash Title Loans offer interest rates that many consider to be among the most competitive ones available
When borrowing with ChoiceCash Title Loans, complete honesty and transparency are to be expected at every point in the process
The terms offered by a ChoiceCash Title Loan are exceptionally manageable
If you are approved for funding through a ChoiceCash Title Loan, you could easily and conveniently retrieve your funds at your local MoneyGram
Despite having a vehicle financed through a different lender or an existing title loan, you may still be able to get approved1
As you continue paying your ChoiceCash Title Loan on time every month, you may be offered the opportunity to apply for additional financial support with another title loan1
Documents Needed in Oklahoma for a ChoiceCash Title Loan
Though acquiring funding through a ChoiceCash Title Loan in Oklahoma is fast and convenient, there are still some key documents that should be prepared first.
These required documents include (but are not limited to):
The title for the vehicle should be in your name
Proof of residence (recent utility bills or government recognized mail)
Photos of the vehicle showing the odometer, VIN, and all four sides
Four personal references
Proof of income (paystubs, bank statements, tax documents, etc.)
What Could I Use a ChoiceCash Title Loan for in Oklahoma?
ChoiceCash Title Loans could help eligible Oklahoma residents in a multitude of ways. Borrowers have used title loan funding to cover various expenses in no time at all.
Common uses for a ChoiceCash Title Loan include:
Getting the financial debt relief you need
Having to make a rent or mortgage payment on time
Providing payment for costly funeral expenses
Repaying anything you might still owe for medical treatment
Having the necessary payment for legal services
Being able to make repairs or improvements to your home
Paying for emergency veterinary care for your pet
Paying to repair or maintain your car
Get Your Funds at a Local MoneyGram in Oklahoma!
There are several ways to pick up your funds if you get approved for a ChoiceCash Title Loan. You could receive a check, money transfer, or even have the money deposited right into your bank account! But if you're already running errands in town, you could easily get your ChoiceCash Title Loan funds by visiting your nearest MoneyGram in Oklahoma!
Oklahomans Should Apply for a ChoiceCash Title Loan!
If you are living in Oklahoma and could use a helping hand financially right now, then do yourself a favor by applying to get a ChoiceCash Title Loan serviced by LoanMart right away! By doing this, you could end up receiving the funding you need in as little as one business day1!
Even if you have a past bankruptcy or bad credit, you may still qualify for a ChoiceCash Title Loan!1