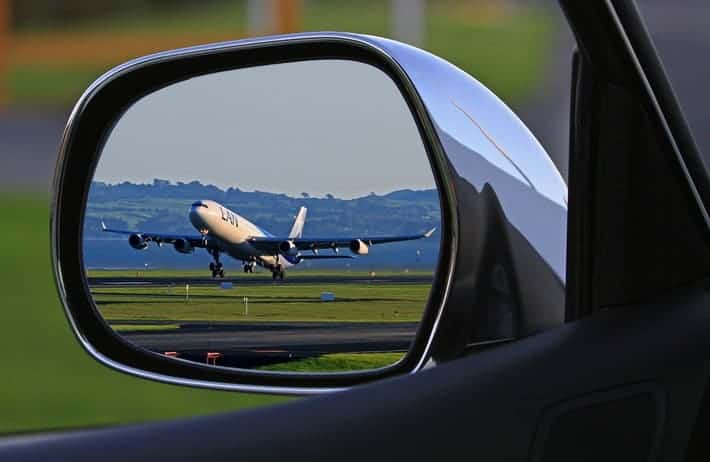 When you are in a tight spot financially and need to get funding in a hurry, a title loan may feel like your best bet. However, you might be wondering what kinds of cars will qualify.
Fortunately for residents of Illinois, there are a wide variety of cars that could qualify for a ChoiceCash Title Loan serviced by LoanMart1!
Many Kinds of Cars Qualify for ChoiceCash Title Loans in Illinois!
If you would like to borrow funds with a ChoiceCash Title Loan, you might be wondering what kinds of cars are accepted. Fortunately, Illinois residents could be deemed eligible for a ChoiceCash Title Loan with a wide variety of cars—even older makes and models1!
ChoiceCash Title Loans offer a significant amount of flexibility in terms of who may get approved to borrow1. They were created with the intent to help people from all sorts of financial backgrounds. This includes those who happen to own a vehicle that has seen more years than most others currently out on the road.
Amazing Benefits Illinois Residents Could Qualify for with a ChoiceCash Title Loan
Illinois residents could qualify to take advantage of some seriously great benefits if they qualify to borrow with ChoiceCash Title Loans.
If Illinois residents qualify for a ChoiceCash Title Loan, they could enjoy perks like:
Manageable terms to help keep you from falling behind financially.
If you are paying back a pre-existing loan or have a financed car, you could still qualify with ChoiceCash Title Loans1.
There are several convenient ways to pick up your funds if you qualify.
Terms are personalized for each individual borrower's financial situation.
Transparency and honesty are to be expected with ChoiceCash Title Loans.
As you continue to make on time payments, the interest could get lower and lower2.
You may qualify to borrow funds even with bad credit1.
You are given more time to pay back the funds you owe—up to 3 years3!
The interest rates are kept highly competitive.
Possibility to borrow more funds at the same low interest rate you have earned1, 2.
Documents Illinois Residents Could Need in Illinois
Applying for a title loan with ChoiceCash Title Loans serviced by LoanMart is both quick and convenient, but there are a handful of documents Illinois residents should have ready first.
These documents include:
A car title in your name
Four personal references
Proof of residence (recent utility bills or mail that has both your name and address on it)
A valid government-issued photo ID (driver's license, state ID, or passport)
A set of clear photos of your car from all sides and angles (including the VIN and odometer)
Proof of income (paystubs, recent bank statements, tax documents from the past year or two, or other types of official documents that prove you receive consistent income)
Uses of a ChoiceCash Title Loan for Illinois Residents
One of the huge plus sides for Illinois residents when it comes to borrowing funds through the help of a ChoiceCash Title Loan serviced by LoanMart is that the amount of uses that they have is nearly limitless.
There is virtually no restriction at all for the usage of the funds acquired from a ChoiceCash Title Loan, and they can be used at your own personal discretion!
A few of the different things that Illinois residents could use a ChoiceCash Title Loan for might include:
Debt relief
Making this month's rent or mortgage payment
Home repair or improvement costs
Expenses from a legal case
Expenses that arise when going on a trip of any kind
Maintenance and repair costs for your vehicle
Wedding-related expenses
Medical and hospital expenses
Funeral-related expenses
Veterinary expenses for your pet
Get Funded Through ChoiceCash Title Loans in Illinois At Your Closest MoneyGram!
If you have qualified to borrow money with a ChoiceCash Title Loan, you will need to know where you can go to pick up the funds you have been deemed eligible to access.
Luckily, Illinois residents can do so by getting a check written out to them, having the money deposited directly into their bank account, or by doing a money transfer.
However, now, Illinois residents have another quick and convenient option available to them. They can also get their ChoiceCash Title Loan funds by stopping in at their local MoneyGram location!
Apply Today for Your ChoiceCash Title Loan in Illinois!
If you are a resident of Illinois who needs to get some extra funding in a hurry, then wait no longer! Apply with ChoiceCash Title Loans for your emergency funding needs today and you may receive the peace of mind you deserve in as little as only 24 hours1!
With ChoiceCash Title Loans, there are no balloon payments to worry about at the end of the loan.2