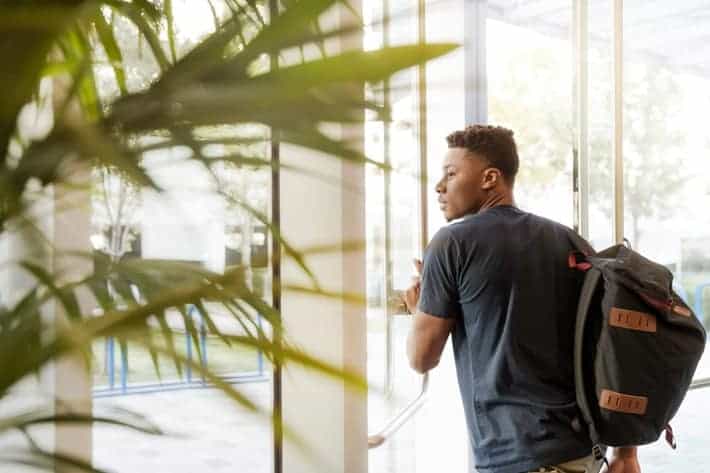 Will an Auto Title Loan Affect my Credit Score in Indiana?
When you are facing a financial emergency, naturally
With a ChoiceCash Title Loan you can gain access to some incredible rewards such as low interest rates, no hidden fees, and longer loan terms.1, 2
 you will want to get it taken care of as soon as possible. Such a situation could be resolved by an auto title loan, but you might be hesitant to take one out if you are unsure of how it could affect your credit.
This article will help shed some light on how an auto title loan could affect your credit score in Indiana!
Auto Title Loans and Your Credit Score in Indiana
In many cases, an auto title loan could affect the credit of a borrower, but only if the lender reports to credit reporting agencies. Many do not, so it is important to talk to the lender you intend to work with.
Fantastic Benefits for Indiana Residents with a ChoiceCash Title Loan
ChoiceCash Title Loans serviced by LoanMart come with an amazing plethora of benefits for Indiana residents.
Indiana residents who apply and qualify for a ChoiceCash Title Loan could enjoy perks like:
There are a lot of convenient methods to receive your approved funding with ChoiceCash Title Loans.
The auto title loan terms offered to borrowers with ChoiceCash Title Loans are incredibly manageable.
Honesty and transparency are integral parts of the entire ChoiceCash Title Loan experience.
If your vehicle is being financed or you have an existing auto title loan, you may still be able to qualify1.
Through continuous on time payments, the interest rate could actually decrease on a monthly basis2.
Those with bad credit right now could still qualify to borrow funds with a ChoiceCash Title Loan1.
The interest rates that often come along with a ChoiceCash Title Loan are remarkably competitive.
ChoiceCash Title Loans could offer you a great deal more breathing room with terms as long as 3 years3!
The experience with a ChoiceCash Title Loan is one that offers all borrowers flexibility from start to finish.
As you keep making all required payments in a timely fashion, you may be offered the opportunity to borrow more money1!
Documents Indiana Residents May Need for a ChoiceCash Title Loan
Acquiring funding with a ChoiceCash Title Loan can be a quick and convenient process. But to make the process even speedier, Indiana residents should have these documents ready:
A title for the vehicle being used
Proof of income (recent paystubs, bank statements, tax documents, or other documents that could prove to a loan agent that you have a consistent source of income)
A valid government-issued photo ID (current driver's license, passport, or state ID)
Four personal references (professional or personal)
Photos of the car (including all sides, angles, and the odometer)
Proof of residence (utility bills from your current residence or recent mail that contains both your legal name and your current address on it)
Get Your ChoiceCash Title Loan Funds in Indiana at Your Local MoneyGram!
Indiana residents who have gotten approved to borrow funding with a ChoiceCash Title Loan will want to be aware of how they can get their money. Receiving approved funds is as easy as cake with the option of visiting your closest MoneyGram in Indiana!
Apply in Indiana for a ChoiceCash Title Loan Serviced by LoanMart Now!
If you live in the state of Indiana and need to get some emergency funding as soon as possible, then you have one of the best lending options available: a ChoiceCash Title Loan serviced by LoanMart!
Apply today for a ChoiceCash Title Loan and you could resolve your money worries in as little as 24 hours1!
With a ChoiceCash Title Loan you can gain access to some incredible rewards such as low interest rates, no hidden fees, and longer loan terms.1, 2