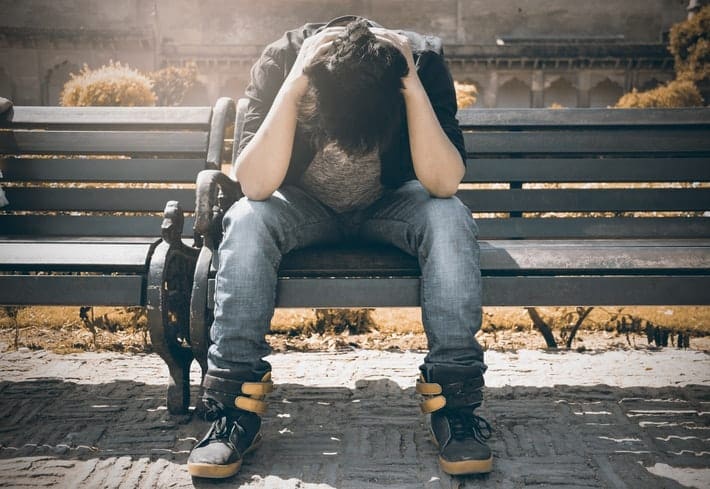 If you're a local in Springfield, Illinois, and you are having trouble making payments on your title loan, it's good to know that you may have a lot of options available before your car gets repossessed.
If you're wondering if repossession is eminent when you miss a payment, know that ChoiceCash Title Loans, serviced by LoanMart, considers alternative options before resorting to repossession.
What is a ChoiceCash Title Loan in Springfield, Illinois?
A ChoiceCash Title Loan is a loan that is secured by using your vehicle's title as collateral in exchange for emergency funds1. The title will be given back as soon as the loan is paid off in full, and one of the benefits of using ChoiceCash Title Loans is the ability to keep driving during the repayment process.
Some of the unbelievable benefits of choosing ChoiceCash Title Loans include:
Receiving extended loan terms–up to three years3!
Competitive interest rates
Affordable monthly payments
Flexibility from start to finish
High approval rates1!
Some residents in Springfield, Illinois, were approved for a title loan in less than thirty minutes!
What Happens If I Miss a Title Loan Payment in Springfield, Illinois?
If you can't pay back your title loan, and you are worried about getting your car repossessed, know that there are alternative options available to you.
Rather than lose your vehicle, ChoiceCash Title Loans will try to work with you by offering optimal alternative solutions for your current financial situation.
These options can include:
Refinancing your current loan
Prioritizing your title loan payments
Budgeting
Asking for an extension plan
Taking advantage of these alternative options can help you avoid having your car repossessed due to missed title loan payments. Though different methods are mentioned, they cannot be taken advantage of unless you get in touch with your ChoiceCash Title Loan agent. So, make sure that if you miss a payment, to stay in communication.
How Can I Refinance My Loan in Springfield, Illinois?
Through options like ChoiceCash Title Loans, eligible borrowers may decide to refinance their title loan. Even if your car title resides with another lender, ChoiceCash Title Loans could still potentially transfer your title, and help you refinance your loan1.
Refinancing a loan may allow you to replace your current debt obligation with one that has more favorable terms for your financial situation.
When considering the option of refinancing an existing title loan, know that ChoiceCash Title Loans pay the remaining title loan balance you owe with your current lender, transfer the balance, and establish a new account for you under new terms1. This may help you obtain a more favorable loan payment, and may potentially help reduce the stress of defaulting.1
After considering the option of refinancing your loan, there are other options to be considered to find the best balance for your financial situation.
Communicate with Your Lender
For the most part, lenders would rather work with you during your temporary hardship than repossess your vehicle, which can be costly and essentially not worth the money.
Go ahead and ask your current lender for a loan extension or a change in repayment terms. During a loan extension, the lender will use the payments you miss and simply add them to the end of the loan. This extends your loan term but could also increase your interest rate. Extensions can be a temporary solution, but may not be best for the long term.
Prioritize Your Loan Payments
Consider trying to prioritize your payments every month. This can be done by using a budget plan, which separates financial needs from non-necessities. This can help you budget for your title loan, and decrease unnecessary spending.
Make Your Life Budget Friendly
Budgeting is the act of recording your expenses, whether through a program like excel or by simply balancing your checkbook every week. Decide on expense priorities for the month and make saving money automatic with your paychecks.
Sell Clothes and Household Items Online Through Offer Sites
Additionally, another option may be to sell gently used clothes and small household items on internet platforms to gain some extra income during your financial need.
Why Choose ChoiceCash Title Loans in Springfield, Illinois
When choosing the right option for your financial situation, you'll need a loan that is suited to you. Through the options offered through ChoiceCash Title Loans, there are certain advantages available to you that may not be through a traditional bank loan1.
Apply from Any Smartphone, Tablet, or Computer
One of the benefits of choosing ChoiceCash Title Loans is the ability to apply online at any time, and on any electronic device!
Keep Driving Your Car
Even though ChoiceCash Title Loans holds onto your car title, you may continue to drive it throughout the repayment process.
More Time to Pay, When You Need It
ChoiceCash Title Loans offers extended loan terms that can extend to up to three years3, which can give you more time to pay off your loan and can be potentially suited to your financial situation1.
Get the Money You Need, When You Need It in Illinois
Instead of worrying about a missed title loan payment, consider using ChoiceCash Title Loans to refinance your loan in Springfield, Illinois1. You may be able to get the financial assistance that you need when you need it.
Ready to see if you qualify to refinance a title loan in Illinois? Contact ChoiceCash Title Loans at (855) 277-4847 or apply online!1
ChoiceCash Title Loans are a one of a kind loan designed to offer financial support to just about anyone that needs it.1