When you find yourself dealing with a tough financial situation, the stress can be too much to handle. If you struggle to make even the minimum payments on your debts throughout the month, it may be time to consider an alternative financial loan.
One alternative loan solution can be a title loan, also known as pink slip loans and auto advance loans. When you are searching for a title loan in Stockton, California, one of your best options may be a title loan serviced by LoanMart1.
How Does a Title Loan Work in Stockton, California?
Most borrowers do not have emergency funds to cover tough financial situations. When this is the case, alternative solutions–such as a title loan–can be ideal, as it is much more flexible than traditional forms of funding.
Just as the name would suggest, a title loan is a loan secured through the title of your vehicle. To obtain a title loan in Stockton, California, your car should have a certain amount of equity to qualify as collateral.
For eligible residents in Stockton, California who may not have the best credit, a title loan could be the perfect emergency funding solution because of the high approval rates1!
Can I Keep My Car if I Get a Title Loan?
One of your main concerns when contemplating a title loan is the fear that you may have to give up your car during the repayment process.
However, with a title loan serviced by LoanMart, you don't have to surrender your car during the repayment process. As long as you continue making timely loan payments each month, you can keep driving to wherever you need to go.
Can I Get a Title Loan Online in Stockton, California?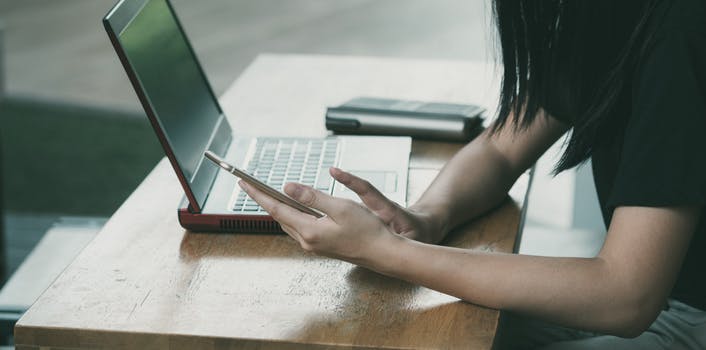 In today's consumer world, time is short, and you may like to take advantage of convenience. For example, you may like to order your groceries online to save time. If you can do this, why can't you get your title loan online as well? With most loans these days, you can apply right from the comfort of your couch!
These are a few ways to get started on the online title loan process:
Go Online: Potential borrowers can get started by filling out a loan inquiry online, which can take just a few minutes to complete. This form usually only requires basic information about your financial situation and your vehicle.
Submit the Requested Documents: Once you have filled out the initial inquiry form, there are a few documents you will need to submit to a loan agent.
Get Approved for a Loan: After submitting all the requested documents, you could receive approval for a loan! This can take no time at all, and you could get your funds in as little as one business day1.
What are the Uses for Auto Loan Funding in Stockton, California?
Financial hardship hits people from all kinds of different financial backgrounds. Regardless of economic class, financial issues are common. Lots of people choose to get a title loan to handle bills because they are quick and beneficial.
The most common reasons why people get a title loan include:
Emergency Travel Expenses
Home Repair
Vehicle Maintenance
Veterinarian Bills
Debt Relief or Consolidation
Medical Bills 
What are the Requirements for a Title Loan in Stockton, California?
Like every loan, title loans have certain requirements that borrowers must meet in order to qualify for funding.
These requirements can vary by state, but residents in Stockton, California will need:
To Have a Title in their Name
Be at Least Be 18 Years of Age
Have Proof of the Ability to Pay the Loan
Do I Need a Job to Obtain Title Loans in Stockton, California?
No, you do not necessarily need to be traditionally employed to qualify for a title loan in Stockton, California1. However, potential borrowers will still need to provide proof of income in order to qualify for a loan.
This means that alternative forms of income could be accepted, such as:
Social Security Benefit Statements
Disability Statements
Pension Checks and Statements
Workers Compensation 
What Documents are Required to Get an Auto Advance Loan in Stockton, California?
In addition to meeting the requirements, there are some documents that borrowers will be required to submit in order to be approved for a loan. However, these documents are likely around the house!
Additionally, one of the many conveniences of choosing a title loan is the ability to submit all the documents online via either email or fax.
Proof of Residence: Generally, you can use utility bills, rental lease, mortgage statement, or cellphone bill.
Four References: These can be personal, professional, or both.
Photos of the Vehicle: Photos should include all four sides, VIN, and odometer.
Proof of Income: Bank statements, paycheck checks, or other legitimate documents.
Government Issued Photo ID: Passport, driver's license, state ID, etc.
What if I Can't Pay My Title Loan in Stockton, California?
If you are unable to make your title loan payments, and cease paying, that is considered default, since you are failing to stick to the contract with your lender. Dealing with debt can be complicated and stressful, but if something else pops up, it can greatly disrupt your finances.
There are many reasons why someone may default on a title loan, such as:
Termination of Employment
Emergency Medical Bills or Surgery
Death of a Loved One
Whatever your reason is for struggling financially, there are ways to prevent defaulting on your title loan and losing your vehicle. Generally, most lenders will only repossess your vehicle as a last resort, as it can be entirely too costly and time consuming.
Instead of defaulting on your loan, there are other options you can consider:
Communicate with Your Lender:  Usually, default prevention begins with open communication. Allow the loan representative to hear your side of the story and understand how your financial situation has changed. This way an alternative solution can be found, such as an extension.
Consider Refinancing: After communicating with your lender, you may be able to refinance the title loan1. This can potentially mean replacing your original terms with lower payments and longer repayment terms.
What Does it Mean to Refinance My Title Loan?
If you have defaulted, one option may be to refinance your existing title loan1. This can be ideal for many, especially if it is impossible to keep up with the current payment schedule.
Refinancing means potentially receiving a new set of loan terms, with lower interest rates and lower payment amounts to better suit your new financial situation.
Where Can I Get My Title Loan Money in Stockton, California?
If you've made the leap to change your finances through a title loan serviced by LoanMart, and you are approved, know that you could receive your money through:
Direct Deposit to Your Bank
A Check in the Mail
Physically Going to a MoneyGram Location in Stockton, California
Residents in Stockton Can Begin the Qualification Process Today!
If you live in Stockton, California and you are interested in qualifying for a title loan serviced by LoanMart, you can apply at any time with no obligation! Apply by going online and filling out the questionnaire form or by calling 1 (855) 277-4847 to speak to a representative.