Are Title Loans Allowed in Tennessee?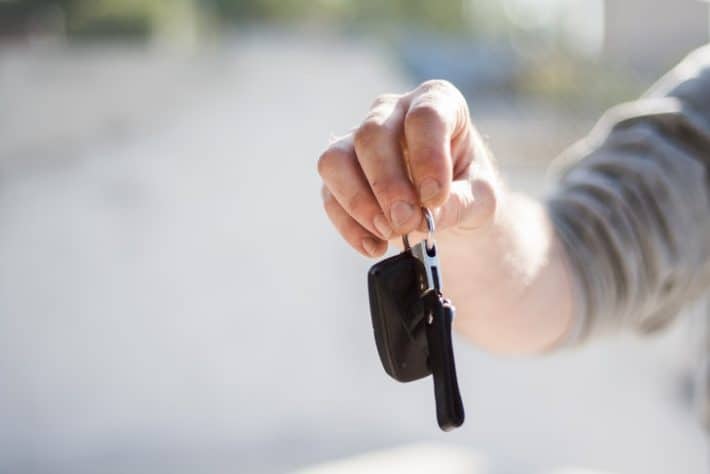 Title loans are a secured form of funding that uses the vehicle title as collateral to make funding available.
Generally, title loans are a popular option for those who need funding quickly but who don't have the best credit. Although title loans are not available in every state, they are available in the state of Tennessee!
If you are thinking about inquiring for a title loan in the state of Tennessee, it may be helpful to know more about the process. Below, you'll find more information on how to obtain an innovative title loan in Tennessee, known as a title loan serviced by LoanMart1.
What is a Title Loan and How Does it Work in Tennessee?
A title loan serviced by LoanMart is a unique kind of title loan. This type of funding comes with all the benefits of a standard title loan, such as fast funding and flexibility1.
Here is how the title loan process will work for eligible Tennessee residents:
Reach Out to a Loan Agent—An applicant will have to fill out a short inquiry form. This can be done over the phone by calling or completing the online inquiry. The information provided will give a loan agent a rough look at the applicant's finances, car details, and funding needs.
Send in the Required Documents— Once the initial inquiry form is filled out, a loan agent will get in contact with the applicant to discuss details about the loan and eligibility.
Following contact, a loan agent will request a few documents to verify the applicant's information. If approved, a loan agent will come up with a loan contract, which will include the terms and repayment details.
Get Funding— Once a title loan contract is made up, agreed upon, and signed, the funding from a title loan serviced by LoanMart can be made available!
Although title loans serviced by LoanMart work in a similar fashion as other title loans, they come with several unique perks.
Where Can I Get The Funds from a Title Loan in Tennessee?
To add even more convenience to the process, once an applicant is approved, the funds may be made available in a variety of different ways—picked up at a local MoneyGram, transferred straight to a bank account, or mailed in the form of a check.
What Documents Will I Need for a Title Loan Serviced by LoanMart in Tennessee?
In order to complete the title loan inquiry in Tennessee, an applicant will need to submit the following documents/information:
A valid photo ID (state ID, driver's license, or passport)
The vehicle title in your name
Proof of income (pay stubs or bank statements)
Proof of residence (mail or lease/mortgage information)
References
Photos of the car
Other documents may be requested for clarification of information
What Are the Different Benefits of a Title Loan in Tennessee?
Here are some of the benefits that make title loans serviced by LoanMart unique from other title loans in the industry:
Competitive Interest Rates for Residents of Tennessee
Title loans serviced by LoanMart come with extremely competitive interest rates. This could mean huge savings overtime!
Flexibility Throughout the Loan Process in Tennessee
With a title loan serviced by LoanMart, borrowers will find flexibility with each step. Whether it's the initial inquiry process or receiving funds, title loans serviced by LoanMarts offer tons of options to provide unmatched flexibility.
Exceptional Customer Service for Residents of Tennessee
Title loan agents are helpful, transparent, and honest. They can be contacted 7 days a week and consistently make the customer a priority.
Easy Repayment for Residents of Tennessee
When paying back a title loan serviced by LoanMart, a borrower could get years—this is longer than what the average title loan provides. Along with that, there are no prepayment penalties or hidden fees!
Borrower's in Tennessee Get to Keep and Drive Their Vehicle
Even though an applicant's car will be used as collateral with a title loan serviced by LoanMart, the convenient thing is that a borrower will get to keep and drive their car while making timely monthly payments!
To get the title loan process started in Tennessee, head over to the informational webpage!
When looking for a title loan in the state of Tennessee, it is important to know the right questions to ask. Knowing these details can help you make an informed financial decision. If you find yourself on the search for title loan funding in Tennessee, start with title loans serviced by LoanMart1!