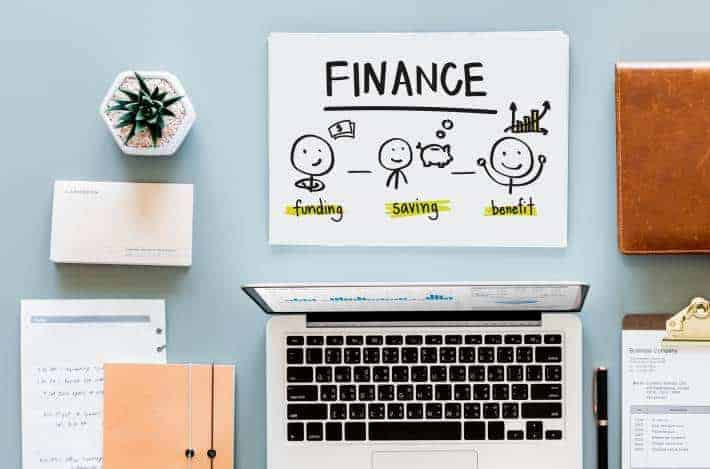 Bad Credit Loan Options in Delaware
Have you ever felt frustrated with how important your credit seems to be in every single financial decision you try to make? Have you ever felt held back by your credit? You are not alone.
It can be incredibly disheartening to feel like you are being judged over a simple three-digit number. When you need emergency funding, you need to have options available to you so that you can get the emergency money you need regardless of your financial history.
If you are currently in need of some extra cash, but you have less than perfect credit, you may be tempted to research loan options for those with bad credit in Delaware. In this article, learn about the different types of loans available to subprime borrowers and what sort of qualification requirements are expected.
There are plenty of funding options available for those who may not have excellent credit. And it's important that you pick the best funding choice for your specific financial needs.
Types of Loans Available for Those Without Excellent Credit
Even though it feels like none of the standard forms of lending are available to you with your current credit, there are still so many forms of financing that are available to inquire about.
Here are a few of the most common types that you can look into:
Home Equity Lines of Credit
If you own a home and don't have the best credit, this could be a great option for you. This kind of funding allows you to use the equity in your home as collateral for a loan. This allows you to borrow a decent amount of money in a secured way so that you could qualify regardless of your credit.
Credit Union Loans
Sometimes credit unions can offer more flexible lending requirements compared to banks. If you find a lenient credit union that makes themselves accessible to a wider array of customers, you may be able to get emergency funding.
Payday Loans
Payday loans are made specifically for borrowers with bad credit. Payday loans tend to use proof of income from your last few pay stubs as qualification. However, sometimes the interest rates for these loans can be very high and require extremely fast repayment–typically within 2 weeks.
Car Title Loans
Car title loans are able to overlook the borrower's current credit because they use the borrower's car title as collateral to secure the loan. Instead of just your credit, title loan lenders use the current equity of your car and your ability to repay the loan as qualifying factors for approval.
In Place of Credit, What Helps Customers Qualify for Funding in Delaware?
Since credit is meant to indicate the amount of risk involved for lenders, it makes sense to question exactly how risky it is for lenders to take on customers with poor credit. Well it's not as risky as you think.
Many lenders in Delaware use other qualifying factors in the place of credit, like these:
Proof of Income
Lots of lenders use income to see if you qualify for a loan. Some documents that serve as proof of income include recent pay stubs from your day job, pension statements, Social Security account statements, and/or tax returns. This usually represents your ability to repay the loan over the terms that are set up in the contract.
Some Kind of Collateral or Security
A secure loan involves some kind of tangible object that holds value. This asset is set up against the money borrowed with a loan. With a home equity loan, the borrower's house is used, whereas with a car title loan, the borrower's vehicle title is held onto by the lender. Usually the amount borrowed reflects the value of the object being used as collateral.
A Cosigner
Having a cosigner with a high credit score can help you be approved for a loan. A cosigner agrees to take on the responsibility of the loan if the original borrower cannot pay. This minimizes the risk for the lender and allows them to approve a riskier applicant with bad credit.
Go with Title Loans Serviced by LoanMart in Delaware
Title Loans serviced by LoanMart specialize in auto title loans and offer amazing benefits to eligible customers1.
Here are just a few advantageous benefits to look forward to:
Extremely fast funding in as little as one business day1
Very simple three step approval process1
Top-notch customer service
Transparency throughout the whole process
Flexible terms that last years
Competitive interest rates
Easy online inquiry that may take only 5 minutes1
No in-person vehicle inspection necessary
Pick up your money any at local MoneyGram location
To get started, fill out the online inquiry form or call today1!