Get a Title Loan When the Car is Not Paid Off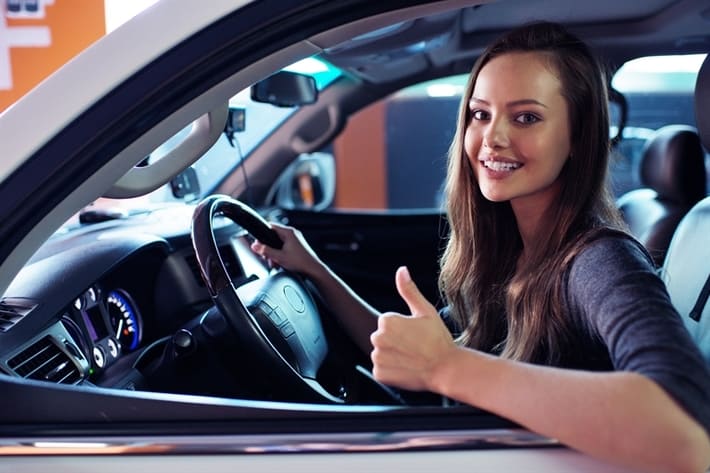 ---
Get a Title Loan When the Car is Not Paid Off
Expenses cannot always be planned. For example, you may not have foreseen a tree falling on your roof and damaging it, or expected to need root canal surgery. Emergencies can uproot your finances, but if you happen to have a vehicle in your name, you could have access to the money you need!
Think you cannot get a title loan because you are still making car payments? Don't worry! You may still be able to use your unpaid vehicle for a title loan!
Is it Possible to Qualify for a Title Loan with My Unpaid Vehicle?
In short, yes it generally is1. There are multiple reasons that a vehicle does not necessarily have to be entirely paid off before its title can be used as collateral.
A car title loan is based partly on the equity of the borrower's vehicle, not on the remaining payments that they are supposed to make.
Whether the borrower is financing their vehicle or has paid it off in its entirety, there could be a good amount of equity in their vehicle.
In order to be able to use your unpaid vehicle to get a title loan, the vehicle itself must have enough equity and you must have a reliable source of income. Title loans are known to come with flexible qualification requirements, as such a lot of vehicles are accepted as collateral.
To check the equity of your unpaid vehicle, you need to know the current resale value as well as how much you still owe on it. If you don't know these details, you can just use an online title loan calculator.
This type of online calculator only requires a few details, such as the vehicle year, make, model, style, and current mileage. By entering this information into the calculator, you could potentially get a rough estimate of the value of your vehicle!
What Year Does Your Unpaid Vehicle Have to be to Get a Title Loan?
Whether the borrower is financing their vehicle or has paid it off in its entirety, there could be a good amount of equity in their vehicle.
We look at the year, make, model, mileage and additional factory added options that you may have on your vehicle. The biggest addition to value is the factory options. Some "base model cars" do not have electric heated or cooled seats, backup camera, Navigation systems, Sirius Radio or Satellite Radio and more. Maybe yours does? Good news! That may add considerable value and put you into the consideration for a regular title loan.
Cars with high mileage still may qualify. Some cars and pickups do not lose their value much over time and even with high mileage. The cars are so in demand that age and mileage has little effect on them. Do you have a car that is considered a popular model? Wonderful! Apply now and see how much you can get on that popular car!
We accept all kinds of vehicles when qualifying for a title loan. You could be eligible to get the help you need. The question of the year and other design aspects are taken into consideration in this process. But, no specific year is required. An older car may be more valuable than a brand-new one based on its condition and equity.
In some cases a 2012 car can have higher value than one from 2014. It all depends on the model or make of each vehicle. Sometimes cars that are of the same year are valued differently depending on how they were used.
What Documents Do I Need to Use My Unpaid Vehicle for a Title Loan?
Many people can qualify for an auto title loan1. Almost everyone can apply in just a few minutes. People are turning to car title loans for a safe and effective solution. Most forms of income are welcome, and you could be eligible for several thousand dollars1.
If you would like to use your unpaid vehicle for a title loan, you can get a head start by getting your documents in order before you make the inquiry.
Depending on your unique situation and background, you may be asked for more information, but these are the general documents you will need:
Vehicle Title: The title for your unpaid vehicle must be in your name for you to inquire about a title loan. If it isn't, a loan agent may be able to help you with the process of requesting a transfer.
Proof of Income: To fully qualify for a title loan using your unpaid vehicle, you must show proof of your ability to repay. You can demonstrate your reliable income through bank statements, invoices, paycheck stubs, benefit statements, etc.
Proof of Address: As proof of address, you can use a recent utility bill, voter registration card, phone bill, credit card statement, insurance statement, etc.
Photo Identification: To show proof of your identity, you can show your state ID, driver's license, passport, etc.
References: For the title loan process, you may be asked to provide some references. Usually, you can submit personal or professional references.
When you choose to inquire for a title loan online, you receive the convenience of being able to turn in your documents online! Take photos of your paperwork and email the images to a loan agent or scan your documents and upload the files online.
Must I Go through an Inspection to Use My Unpaid Vehicle for a Title Loan?
When you use your vehicle to obtain a title loan, you are typically expected to go through an inspection. However, when you inquire for an online title loan, you can do without that inconvenience!
Instead of driving your vehicle to a brick and mortar location to be inspected by an agent, you can just take photos using your smartphone! You will be asked to take an image of each side and one of the vehicle identification number.
Will I Go through a Credit Check if I Use My Unpaid Vehicle for a Title Loan?
If you want to use your unpaid vehicle for a title loan, you may be concerned about going through a credit check. Credit checks could deem you ineligible for a loan if your credit is low, and it may drop your credit by a few points. Title loans offer flexible requirements, so even with low or unestablished credit you could be deemed eligible!1
There are two types of credit inquiries you should know about, soft credit checks and hard credit checks. Soft credit checks are typically done when a person initially inquiries about a title loan. This type of credit check does not affect your credit nor does it appear on your annual credit report.
When you officially decide to pursue a title loan and receive emergency money using your unpaid vehicle, you will be required to go through a hard credit check. A hard credit check may affect credit and will appear on your credit report.
How Do I Use My Unpaid Vehicle for a Title Loan?
Using your car title to get cash in times of financial emergencies is a safe option to help you get funds and keep your car at the same time. The process of the loan application is quick and easy. It only takes a few minutes to apply and you can get your money fast.
If you would like to start the process of using your unpaid vehicle for a title loan, all you have to do is make a call to (855) 277-4847 or complete an online inquiry form!
To check your qualification status, you will be asked to answer a few questions about your vehicle. If your vehicle has enough value, you can proceed with the approval process which involves turning in your informational documents.
Once your documents are received and verified, you will go over the repayment details at length with a title loan agent. Once you understand all of the nuances of your title loan agreement, you can sign on the dotted line and choose how you prefer to receive your emergency money! In some situations, you can receive your loan in cash, but you can also choose either wire transfer, direct deposit, check, or MoneyGram.
Title loans serviced by LoanMart are one of the best title loan options out there due to quality service and advantageous benefits!1 Inquire today and you could receive your title loan money the same day you are approved!3
What are you waiting for? Find out how to get started today!