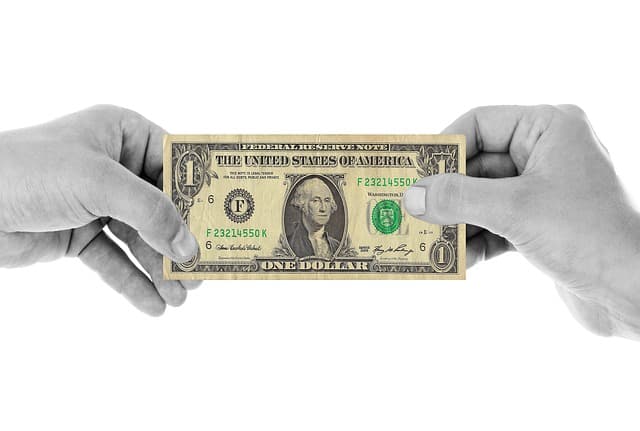 Can I Get a Budget Friendly Loan in Abilene, Texas?
You are not the first person to struggle with your finances nor will you be the last. It can be really hard to navigate budgets, debt, expenses, and loans. If you are currently in need of some extra cash to get by, you might be wondering where you could get a budget friendly loan in Abilene, Texas. It's important to find a loan that is affordable to you, so you don't end up struggling further in your finances.
Title loans serviced by LoanMart could provide you with budget friendly funding services and financial information1. This informative article will highlight how you may be able to get an affordable car title loan and how you can benefit through some budgeting basics in Abilene, Texas.
A Budget Friendly Car Title Loan in Texas
Title loans marketed by LoanMart put a lot of effort into keeping title loans as affordable as possible. They specialize in car title loans, which are a type of secured loan that utilizes the title of the borrower's car as collateral. Since these loans are secured, you may be approved for them even if you have poor credit history1.
What's even better is that applying for a car title loan is incredibly easy. It is a three-step process that can be done entirely online. Plus, you could get your money in as little as one business day after approval1!
The Flexibility of Title Loans Serviced by LoanMart in Abilene, Texas
Title loans serviced by LoanMart have incredible loan flexibility. Many other car title loan providers require that the borrower pay off the loan in under a year. This causes the payments to be extremely high, which can make paying off the loan incredibly stressful and hard. Title loans serviced by LoanMart could allow you years to pay off your car title loan, giving you a budget friendly option in Abilene, Texas1.
Title loans serviced by LoanMart also offer various other amazing benefits to borrowers, such as:
Very competitive interest rates, so the overall cost of the loan is affordable
You could get your money as fast as the very next business day once you're approved1
Title loans serviced by LoanMart offers excellent customer service
Communication and transparency throughout the whole funding process
The qualification process can be done completely online
Receive no pre-payment penalties or hidden fees
Budgeting Tips for Residents of Abilene, Texas
If your budget is very tight and you need a loan because you can't cover your expenses, then pairing your car title loan with some new budgeting strategies could be the perfect solution to lead you towards a healthy financial future. Once you are approved for a budget friendly loan, you can use that extra chunk of cash to create a new budget so you can get back on track.
Here are a few tips to help you become a budget master:
Take Inventory: Take a look at what you are currently spending every month. Pull a few months' worth of bank statements and get to know where all your money is actually going! Then figure out which expenses are necessary, and which are frivolous expenses that you can cut back on.
Know What You Make: Calculate your actual income so you can budget around it. Figure out how much you make per month after taxes, healthcare expenses, and other automatic withdrawals.
Budget in Your Various Debts: You will have to make all your loan payments every month, including the car title loan on your limited budget. So, include those in your budget along with any credit card debt or mortgages or auto loans.
Get a Side Job: A good way to increase your monthly income is to take on a side hustle. There are plenty of easy options to bring in a little extra money every week. You could become a dog walker through apps like Wag or Rover or become a driver for apps like Uber or Lyft.
Start Saving: Start setting aside money every month in a savings account so you can begin building your very own emergency fund. If you have an emergency fund set up, then you may not need to get a loan next time you need some extra money.
Would you like to get a budget-friendly car title loan in Abilene, Texas? Look no further than title loans serviced by LoanMart1! Get started by filling out the short online inquiry form today.