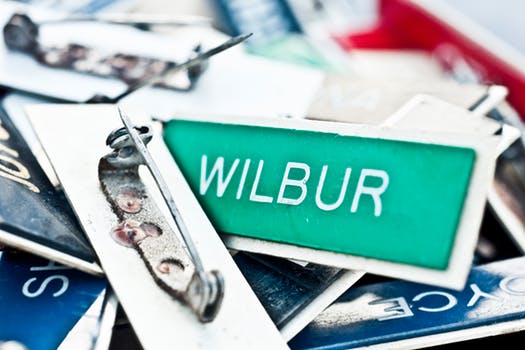 Does My Car Title Need to Be in My Name to get a Title Loan?
Yes! At LoanMart your car title needs to be in your name to get a title loan. If your car title is not in your name, don't worry! We may still be able to help you.
Instances where your name may not be on the car title:
When buying a vehicle
When inheriting a vehicle
When paying off a loan
When receiving a gifted vehicle
If your name appears but so does someone else's name.
If your name DOES appear on the car title but someone else's name is also listed, know that either party could get a title loan in most states.
If your name DOES NOT appear on your car title, LoanMart may be able to help you update the name listed through the Department of Motor Vehicles (DMV). When you complete the process of changing your name with the DMV you will be able to use your car title to apply for a title loan.
This is how to get the process started:
Visit your local DMV to update the name in person. Unlike submitting address changes, this should not be completed online or through postal mail.
Go to the DMV with authentic identification. You will be required to have an acceptable ID. You can check with your DMV's website for a list of valid forms of identification.
Present your existing car title or car registration.
Bring the required payment amount to cover any duplicate title or registration fees.
If applicable, bring your marriage certificate, divorce documents or court papers issued in the U.S proving you name change.
How Much Can I Get?
Our specialists will review your application and let you know exactly the amount you can get on a car title loan with LoanMart. The title loan is determined by the equity of your vehicle and your ability to repay the loan. Car title loans are regulated by federal and state laws. The more equity in your vehicle, the more you may be approved for1. Many of our customers have special financial needs, and they may want money as quickly as possible, especially if it is a financial emergency.
Here are some reasons why:
Helping out a family member or close friend
Paying rent or the mortgage
Repairing a car
Buying a house
Paying taxes
Funeral expenses
Emergency medical issues
….and many more unexpected situations!
For the past 15 years, we have helped thousands of customers get car title loans. We accept all types of vehicles. We simply ask you to show that you are capable of repaying the loan. You can use your vehicle title as collateral for an auto title loan. Isn't that awesome? We are ready to help! Title loans are available in most states and large cities. Learn more about title loans in Los Angeles.
Key Features of LoanMart
You can get a free quote without any obligations.
We have a same-day approval processes3.  We want you to get your money in the shortest time possible. We understand that an emergency means you need it right now, not tomorrow.
We have developed advanced loan application tools such as mobile apps, online account management and web chat portals for our current and potential customers to contact us whenever they need any clarification or are just making an inquiry. These tools have also made our loan inquiry process fast, efficient and simple.
It can take about 12-36 months to repay the car title loan. This gives you sufficient time to repay the loan comfortably. We don't penalize you for deciding to pay off your loan early. It is no surprise that thousands have chosen LoanMart car title loans. The whole process is fast, simple and efficient.
We offer competitive interest rates because we understand that not all our customers have the same financial ability.
How to Apply
Do you want to apply for a title loan with LoanMart? If your answer is yes, you can submit your completed application online, over the phone or drop it at one of our participating stores. The following documents will be required to approve for a title loan:
A car title in your name
Proof of residence
Proof of the ability to cover payments
Valid driver's license or state-issued photo ID
LoanMart is committed to making sure that the process of getting a title loan is easier than ever. We are glad to help you understand the process every step of the way. Call LoanMart today to see how we can help you or click here to learn about title loans in Texas.