Can I Get a Budget Friendly Loan in Akron, Ohio?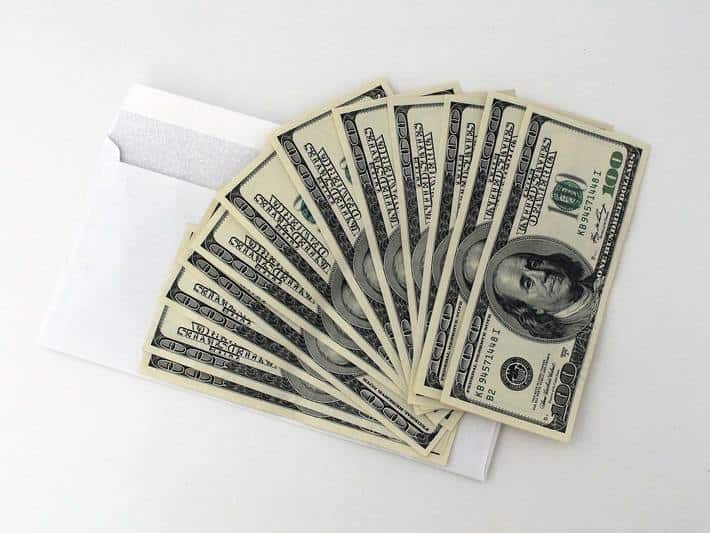 If you're looking for a budget friendly loan in Akron, Ohio, a title loan serviced by LoanMart may be an option available for you1. If you're on a budget, you need funding options that work with your current situation so you could easily regain financial stability.
What Exactly is a Title Loan Serviced by LoanMart?
Title loans serviced by LoanMart are loans that are secured through the use of your car title as collateral. When using collateral to secure a loan, there are certain advantages available, such as low interest rates, long loan repayment terms, and much more1!
Secured loans can also be a faster way to get fast cash when you need it, with more flexible options than most traditional bank loans. Some eligible residents in Akron, Ohio were even approved within thirty minutes1!
How Can I Budget a Title Loan in Akron, Ohio?
If you're looking to overcome your debt and acquire financial freedom, finding the right budget is the key. A budget is simply a financial plan for using your income.
Some ways to start a budget plan when taking out a loan include:
Make a list of all your weekly/monthly expenses
Prioritize your necessary expenses (groceries, rent, utilities, etc.)
Plan for the unexpected by starting a savings fund
While budgets tend to all have different purposes, factoring in a loan payment can be made easy. Finding the right loan option can be the biggest factor during your budget friendly loan process!
During your budget forming, remember to plan for unexpected expenses, such as a car breaking down unexpectedly. This can be done by saving at least 10%-20% of your monthly income. But this should only be done after all your necessary bills are taken care of first.
Some tips for saving a little more money each month include:
Eating out less by meal prepping or making lunch
Cancelling subscriptions (magazines, Netflix, music, etc.)
Controlling impulse spending
It's important to budget for your new loan because you should know exactly how you want to spend your money. Prioritize that unexpected bill or expense that came up, and if there is any money left over, use it to repay the loan or use the money to ensure your financial stability.
How Do I Qualify for a Title Loan Serviced by LoanMart in Ohio?
Since finding the right loan option for your budget is important, turn to a funding choice that personalizes loan terms to fit your lifestyle, like title loans serviced by LoanMart! Residents of Akron, Ohio can enjoy the benefits of applying online for the funding they need at any time!
Qualifying for a title loan serviced by LoanMart can be both easy and flexible1. The initial requirements for the loan include:
Have a Steady Income
Be 18 Years of Age or Older
Own a Vehicle in Your Name
After meeting these initial requirements, one of the next steps is to take is to find the right documents to secure your loan. You will need to provide:
A valid government-issued photo ID
Proof of income (bank statement, paystub, checking account statement, etc.)
Proof of residency (utility bill, voter registration card, car insurance statement, etc.)
Qualifying title to your vehicle in your name
How Do I Know a Title Loan is The Right Loan for My Budget?
If you need a budget friendly loan, turn to title loans serviced by LoanMart for one of the best financial options available in Akron, Ohio1. With flexible loan options, as well as an easy loan process, the advantages available are numerous!
No Hidden Fees
A lot of other title loans burden the borrower with hidden fees that can make the repayment process difficult and almost impossible. Through title loans serviced by LoanMart, enjoy the benefit of no hidden fees.
Apply Online
One of the best advantages of choosing title loans serviced by LoanMart is the ability to apply online when it's convenient for you!
Low Monthly Payments
With title loans serviced by LoanMart, regular monthly payments are low!
Longer Loan Terms
While it's common for most auto title loans in Akron, Ohio to be structured short term loans that only last one year, title loans serviced by LoanMart may extend for years! Longer loan terms can mean lower payments and potentially lower interest.
Credit May Not Matter as Much as it Would with Traditional Loans
While most traditional bank loans heavily rely on credit as the basis for loan approval, title loan approval is mainly based upon the equity of your vehicle and your ability to repay the loan. This can mean that individuals in Ohio with low credit or past bankruptcy could still be eligible for title loan funding1!
If you're looking to take control of your finances and obtain budget friendly financial freedom, know that title loans serviced by LoanMart may be able to help in Akron, Ohio1. Apply online through the website at any time!