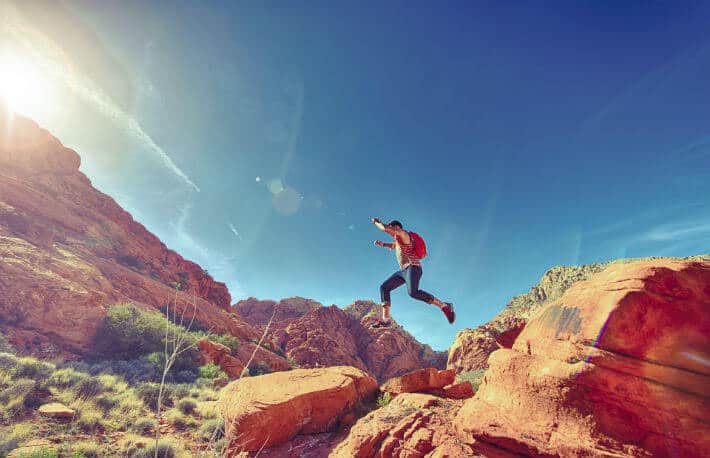 When thinking about planning a vacation, you may come across the dilemma of trying to find a way to finance it. There are several financing routes to take, and when researching options, you may come across loans.
There are all kinds of loans in the lending industry, and a lot of them may be used to finance a vacation. Here is more information on the types of loans available and how they could help finance your vacation.
What Kinds of Loans Offer Funding That Can Be Used to Finance a Vacation?
The convenient thing about the lending industry, is that a lot of loans have no restrictions on how funding can be used. Therefore, a loan can be a good option to finance a vacation.
Here are a few kinds of loans which could be used to finance a vacation:
Personal Loans—Funds from a personal loan can be used for almost any expense. If you have good credit, finding a personal loan with a great interest rate can be fairly easy.
Installment Loans— With installment loans, the borrower is given a maximum amount that they can use, and they can spend it in small increments.
These might be a good fit with financing a vacation because you may be uncertain of exactly how much will be spent while on vacation, and so you don't have to borrow any more than you'll need.
Credit Cards—Credit cards, like installment loans, have limits on the amount that you can borrow. You also have the freedom to decide how much of that limit you want to spend.
One advantage of using credit cards to finance a vacation is that you often get rewarded for spending, and the interest rates are generally low.
Car Title Loans—Car title loans use the equity of the borrower's vehicle to make funding available. These loans make funding easy and quick, and title loans be used for a variety of expenses—including financing a vacation.
Home Equity Loans—Home equity loans are a type of lending that are secured by the value of the borrower's home.
This is another type of loan where funding can be used to finance a vacation. However, keep in mind the home equity process can be lengthy due to a necessary home inspection.
What Kinds of Loans Cannot Be Used to Finance a Vacation?
Here are a few types of loans that have specific uses and so, may not be able to be used to finance a vacation:
Student Loans—Student loans can only be used for school related expenses, such as tuition, books, school supplies, etc.
Business Loans—Business loans can only be used towards any costs related to opening or running a business.
Home Loans—Home loans or mortgages, can only be used towards purchasing a home or to refinance an existing mortgage/home loan.
What Should I Pay Attention to When Using a Loan to Finance a Vacation?
If you are seriously thinking about using a loan to finance a vacation, there are some important details to consider before borrowing funds. The loan terms should be given extra consideration before borrowing or using any funding.
Be sure to pay attention to:
The Interest Rate—The interest rate of a loan will usually be one of the most expensive costs associated with it, so it is extremely important to know exactly how much it will cost. The interest rate on a loan will largely depend on the type of loan acquired and a borrower's credit score. Let the interest be a guide to deciding whether taking out the loan for a vacation is worth it.
The Length of the Loan—Pay attention to how long the loan is, this is important because the longer the loan, the more interest you will likely have to pay. Longer loans are generally more expensive.
The Repayment Plan—Before taking out the loan, make sure you know exactly how much is due back and when, or else you might be in for an unwelcomed surprise when you come home from your vacation.
The Value of the Loan—Whatever amount that you borrow, you will have to pay back with interest. Think about whether you can afford to do so.
One way to make sure that your finances are kept in check, is to create and use a budget—even when you are vacationing. You can set limits for transportation, food, fun activities, and more.
Where Can I Find a Loan to Finance a Vacation?
When looking for any kind of loan, there are generally two ways to go about finding one:
Direct Lender—These are lenders that offer loans themselves. A few examples are banks, credit unions, and independent lenders.
Loan Connection Service—Instead of giving out loans themselves, a loan connection service does the work of finding compatible direct lenders for their customers.
Both routes have pros and cons, and when looking for a lender you can even try out both avenues to see which one you prefer. When looking for a direct lender, try starting with LoanMart1! We have years of experience, offer honesty, flexibility, and offer personalized assistance throughout the loan process. Get in contact with any one of our loan agents today!
A loan can be a great way to finance a vacation, there are tons of loans and lenders out there. No matter what loan you are thinking about acquiring, or who you borrow from, it is crucial that you to do your research and analyze your finances. When it comes to borrowing, it is crucial to make an informed lending decision and ensure that your vacation expenses are in line with your financial goals.