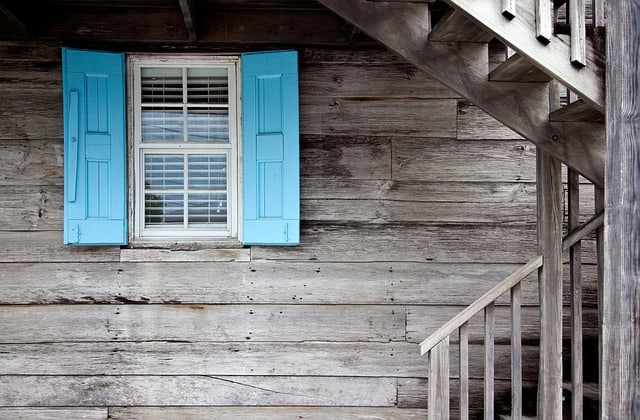 When a natural disaster hits, the damage can be devastating. Many Americans evacuate their homes, only to come back and find catastrophic damage and destruction to their home. Sometimes natural disasters can leave a house in conditions that are unfit for living, making an emergency home repair a top priority.
These home repairs can seem like a daunting task. This can be especially true when a home owner doesn't have insurance. Home repairs come with several costs including tools, materials, and possibly labor costs. These expenses may add up to hundreds, or even thousands, of dollars depending on the damage done from a natural disaster. For those in need of extra financial help, a car title loan may be a good option for emergency funding. This is because funds from a car title loan can possibly be made available fairly quickly, easily, and can be used for unforeseen disasters such as home damage caused by a natural disaster.
How Car Title Loans Work?
Car title loans are a type of secured loan, meaning the lender has assets in place in case the borrower does not/is not able to pay back the loan. A car title loan involves using a car's title as collateral. The process with LoanMart takes only a few minutes, and if eligible, funding can be made available as soon as the next business day3. There are a few qualifying items, including a s working vehicle, that a person needs to apply for a car title loan:
Lien-Free Title
Government-Issued Photo ID
Proof of Income
Where Can I Obtain A Car Title Loan?
 Many states across the U.S. offer car title loans, but there are some states that do not. Here are the states that DO allow car title loans: Alabama, Arizona, California* Delaware, Florida, Georgia, Idaho, Indiana, Kansas*, Kentucky, Louisiana*, Mississippi, Missouri, Montana, Nevada, New Hampshire, New Mexico, Oregon, Rhode Island, South Carolina*, South Dakota, Tennessee, Texas, Utah, Virginia, and Wisconsin. In order to take out a car title loan, a person must be a resident of the state, and have their car registered to the state in which they are applying for the car title loan in. Unfortunately for those who live in states that do not allow for car title loans, there may be no way around that law.
*States that allow car title loans through loopholes
Will A Car Title Loan Cover the Cost of the Repairs For the House?
When assessing damage in a home, the cost may add up to hundreds, or even thousands, of dollars. The good thing about car title loans is that they may be worth high amounts. One factor determining the value of the car title loan is the value of the car. A car's value is greatly based on the car's make, model, year, and condition. Aside from a home, a car can be a person's largest asset. Since cars can be worth thousands of dollars, a title loan may be the best way to go when looking to fund expensive home repairs.
Can the Process Be Done From Home?
After a natural disaster, the last thing a person wants to do is wait several weeks to receive the emergency funding they need to make much needed home repairs. The convenient thing about car title loans from LoanMart is that the process may be done entirely online or over the phone. This is vastly different from other types of loans, which usually require travel and time set aside. However, this convenience depends on the lender. At LoanMart, we understand what a hassle traveling can be, especially after a natural disaster, and so we offer this convenience.
Why Consider LoanMart For A Title Loan for Home Repair in South Carolina?
At LoanMart, we have been servicing South Carolina's residents for a long time. If you need emergency money after a natural disaster, LoanMart may be able to help1. We have an easy three step process set up for funding during an emergency:
Reach Out to Us– Give us a call at 877-787-4923, send us a text to 828-512-2470, or write us an email and send it to customerservice@800loanmart.com.
Send in Documents – We make it easy and safe for you to send important information all from the convenience of your home.
Get The Funds1 – Upon approval, funds may be given out the same day, or the next business day3.
A natural disaster can destroy everything and anything in its path. Sometimes a person's home is left damaged, or unlivable after a storm hits. For many, even with homeowner's insurance, those costs can be financially and emotionally devastating. Because of the large amount of funding, convenience, and next day availability (with most lenders), a car title loan may be the answer in times of emergency. Car title loans are available in the state of South Carolina, and may be a good way to repair a home after a natural disaster.