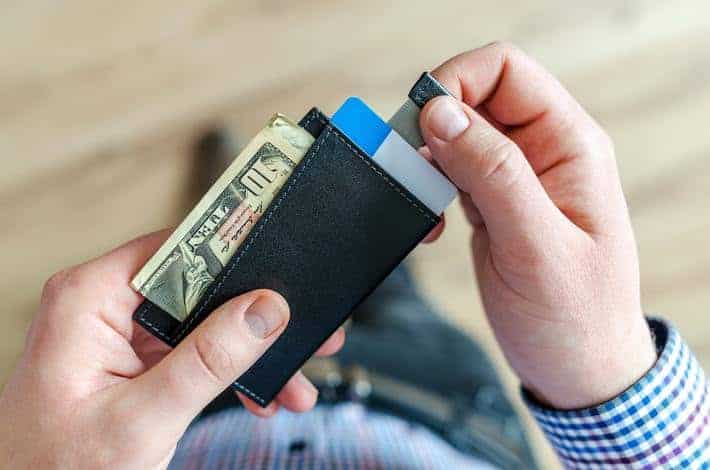 Cost of Living in Montgomery
Whether you currently live in Montgomery or you could be moving their soon, having an idea of the cost of living for the area and how it compares to the rest of the nation is critical. LoanMart has put together some information to help you understand how the cost of living in Montgomery compares to the rest of the country. In addition to things like salaries, we've compiled the information you need to start thinking about how much to budget for expenses like:
Housing
Groceries
Utilities
Transportation
Healthcare
Average Cost of Living in Montgomery
The average cost of living in Montgomery is 8% lower than the national average. A number of things are by taken into account, the costs for things like housing, groceries, utilities, transportation, and healthcare for example.
The cost for each of the five categories ranks below the national average, except utilities, in Montgomery:
Housing 17% Lower
Groceries 8% Lower
Utilities 7% Higher
Transportation   7% Lower
Healthcare 18% Lower
How does the cost of living in Montgomery compare to other major cities in the United States? Look below.
Phoenix, Arizona: 3% higher than Montgomery
Miami, Florida: 24% higher than Montgomery
Anchorage, Alaska: 39% higher than Montgomery
Dallas, Texas: 10% higher than Montgomery
New York City, New York: 148% higher than Montgomery
Knoxville, Tennessee: 11% lower than Montgomery
Chicago, Illinois: 34% higher than Montgomery
Average Salary in Montgomery
Using average salaries of some of the main job titles in Montgomery, the average salary is reported at $41,293, trending up 0.2% over the last few months of the end of 2017. This is compared to the U.S. average of $51,939. Meaning the average salary in Montgomery is about 20% lower than the national average.
Cost of Housing in Montgomery
There are three things consider when thinking about the cost of housing.
Monthly rent
Utilities
Internet
Rent on a one bedroom apartment runs at about an average of $700 a month. A two bedroom apartment costs about $800 a month on average.
The utilities for one month is about $149.24, including gas, heating, and water (as well as electricity and garbage). The cost of Internet for one month at a rate of 60 Mbps is $49.67.
 If you plan on purchasing a home, rather than renting, you'll be glad to know that the average price to own in Montgomery is $68,500, about one-third of the average price for the nation, $206,300.
 Cost of Transportation in Montgomery
Transportation in Montgomery costs are 9% lower than the national average. The cost is figured to include:
Gas
Public Transportation
Taxis
One gallon of gas is about $2.11 in Montgomery. For a public transportation pass it costs about $45 per month and for a 5-mile taxis trip it can cost $14.50.
How Does the Cost of Living in Montgomery Compare?
If you want to check the cost of living in Montgomery to where you live now, or where you are relocating, you can enter all your information on this website that helps you compare the cost of living between two cities, or the cost of a single city to the national average.
Living in Montgomery
Montgomery was incorporated in 1819 as a merger between two towns along the Alabama River. It became the state capital in 1846. During the mid-20th century, it was a focal point of the civil rights movement, seeing a considerable number of demonstrations and protests. In addition to the Maxwell Airforce Base, there are a number of universities, and notable cultural attractions such as:
Dexter Parsonage Museum – Home of Dr. Martin Luther King Jr.
Rosa Parks Library and Museum – Tribute to Rosa Parks and her actions in 1955 that helped spark the civil rights movement
Alabama Shakespeare Festival – One of the ten largest Shakespeare festivals in the world, they stage more than 400 performances each year, attracting over 300,000 visitors from around the world.
LoanMart can Help with Living Expenses
If you are currently living in Montgomery or might be living there soon, an auto title loan from LoanMart can help you pay for unanticipated bills or expenses that might crop up. We have helped several thousand customers pay for major expenses or sudden financial needs.
How to get an Auto Title Loan with LoanMart
Auto title loans are a great way to get money without the hassle of lengthy application processes. If you own a clear-and-free vehicle in your name, you can use it as collateral, letting you potentially qualify for an auto title loan of up to $30,0001. Through LoanMart's streamlined application process, the turnaround time between when you apply and when you receive your money could be less than 24 hours3.
With our easy process, we give you three ways to apply that make it convenient for you:
Apply at a participating location
Call us at 1-877-787-4923
Once you've figured out the best way for you to apply, all you have to do is follow these steps to get the money you need1:
Fill out the application.
Submit the required documents to your LoanMart representative.
Sign your LoanMart agreement and collect your funds1!
If you're living in Montgomery now or in the near future you don't have to let your expenses become a bigger problem than they need to be! With LoanMart's quick service and amazing benefits, how can you afford to wait?