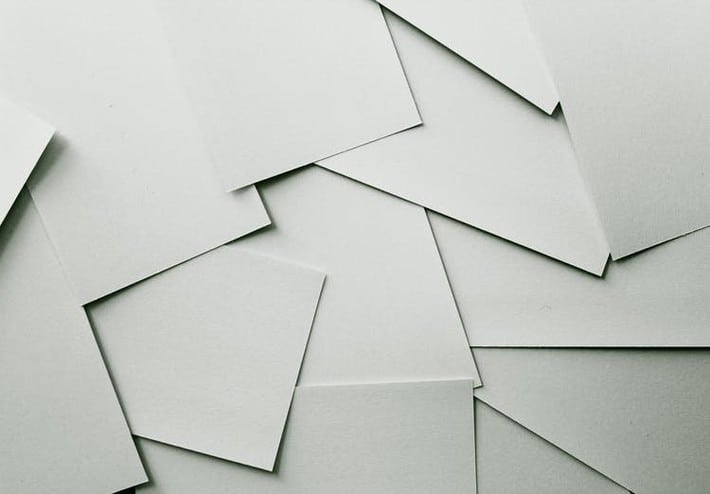 Where Should You Keep Your Car Title and Other Vehicle Documents?
Owning a car comes with a lot of paperwork, so you have to know where to put all these important documents to keep track of them all and keep them safe. There are some things you should keep in your car's glove compartment and other's you shouldn't. So where should you keep your car title and the other paperwork for your car?
Vehicle Registration
You'll have to show "license and registration" when asked by a police officer, but you shouldn't keep the original registration in your glove box. Instead, keeping a copy of your registration folded into your wallet behind your driver's license is better and safer.
Proof of Car Insurance
This is something that should always be in your car in the glove box or another safe compartment. In most states, you can be ticketed for having this on hand while driving.
Owner's Manual
This shouldn't be buried in a drawer somewhere in your house. This is a very important book that should be kept in your glove compartment where you can get to it easily in case of a flat tire or strange symbol popping up on your dashboard. While on-the-go you need to be able to know how to fix any issues with your car. This guide can't help you if it's at home.
Car Title
Your auto title is one thing you shouldn't keep in your actual car. If someone were to break into your car and steal it, the thief would probably have everything they need to sell it or keep it. They would have the car title and they would probably have the registration information too if you keep that in the glove box.
Your car's certificate of title is the legal document that says your car legally belongs to you. So you can see why this shouldn't get into the wrong hands.
Instead, you should keep it somewhere safe where it cannot be lost, stolen, or damaged. While it's possible to replace a car title or get a duplicate, taking good care of the original will save you a lot of hassle and a trip to the DMV.
It's a good idea to keep your car title in a safe deposit box, a fireproof container or some other type of secure place at home. If you have somewhere safe where you keep your birth certificate, passport, etc. you should file your car title away in the same place. As an extra safety measure, you could also keep a copy of the car title at home in a separate safe place and/or with a trusted family member or friend.
Car Title Loans
Auto title loans use your car's title as collateral for a loan. Car title loans are a solution for those who need money easier and quicker than traditional lenders, like banks, can provide it. Car title loans allow you to get access to the money you need now and keep driving your car.
Take advantage of this document. Turn your car title into cash. With LoanMart, it's simple. Title loans are available in many places across the country. Click here if you're interested in title loans in Washington.
With LoanMart's online auto title loans, we lend money using your car and your car title, without actually having to hold these things.
Here's how it works:
Title loans are a specific type of secured loan. The word "secured" in this case describes a loan that is based on a piece of collateral, or a guarantee. The collateral here is your car and its equity or how much it's worth.
The amount of money you qualify for to take out with a title loan is mostly based on the resale value of your car and your ability to pay back a loan. And even though your car is used as collateral for the loan, you can keep driving your car without restriction while you're making your monthly payments.
We only place a legal "lien" onto the title. Until you repay the loan, LoanMart will be listed as a lien-holder. Since our loans are online, we can do all of this without physically holding onto your title.
How to Get Started:
Apply
Begin with our simple online application. With just a little basic information about you and the car you own, we can let you know if you're prequalified for a car title loan from LoanMart. Shortly after, your LoanMart representative will give you a call to follow-up with a free quote and information about your next steps.
Send Paperwork
Next, we will need some more details for your final approval and loan offer. For example, we usually need: a copy of the car title to a qualifying car in your name, a government-issued photo ID like your driver's license, some proof of income (like paycheck stubs, invoices or bank account statements) showing your ability to repay the loan and some proof of residence (a piece of recent mail like a utility bill will work). Your LoanMart agent will give you detailed instructions about what we need and how to send it all in a way that's convenient for you.
Get Approval
Final approval depends most importantly on the value in your car and your ability to repay a loan. LoanMart is very flexible on many other factors—we don't have a credit score or bank account requirement. And, depending on how fast you work with us to send your documents, we might be able to give approval and send you money in as little as the next business day1.
Get Money
We can send your money in a number of convenient ways. Then you can drive away and spend the money however you need to.
Repay your Loan
After you take care of any urgent expenses, you'll work with us at LoanMart to repay your loan at a competitive interest rate over a comfortable term of 12-36 months. And, with LoanMart, you can pay your loan off whenever you want because we don't charge you any prepayment penalties for paying early. Once you've made your final payment, we'll remove ourselves as lien-holders on your car title.
Give us a call now to see if a car title loan with LoanMart is right for you. Make the most of your car title that's filed away at home.